---
WELCOME TO THE BATTLE OF BRITAIN HISTORICAL SOCIETY DISCUSSION FORUM
WHERE YOU CAN POST MESSAGES AND REPLY TO CONTRIBUTORS
PLEASE KEEP YOUR POSTINGS BATTLE OF BRITAIN RELATED
OTHER POSTINGS MAY BE DELETED
Users must NOT post messages which: Are insulting, abusive, racist, sexist, or derogatory in any way to others, whether they are individuals or companies, social or religious groups or people of a different background, users of the Forum or not.
Threaten, intimidate, victimise or harass others.
Make libellous comments about individuals or companies, including the Battle of Britain Historical Society, and its staff or trustees. The law against defamation protects individuals or organisations from attacks on their reputation. This means the publication of any statement which: exposes them to hatred, ridicule or contempt , causes them to be shunned or avoided, discredits them in their trade, business or profession, or generally lowers them in the eyes of right thinking members of society. Unlike other charges, the onus is on you in cases of libel, as the author, to prove your statement or comment is legal.
Contain explicit language or vulgarities
Impersonate or represent any person or entity in an attempt to deceive, harass or otherwise mislead another forum user.
Incite illegal activity including the glorification of terrorism or incitement to racial hatred.
Infringe intellectual property rights or transmit any material that you don't have the right to transmit under law (such as copyright or trade secrets)
Link to and/or references content not allowed under these guidelines.
Use the service in a manner deemed inappropriate by the Battle of Britain Historical Society.
Impede or disrupt the flow of the discussions in the Forum.
Include personal information about others, or publish private correspondence or report conversations where there has been a reasonable expectation of privacy from other parties
2.PLEASE USE FULL NAME OR FIRST NAME [ anon, anonymous or initials are not accepted ]
3.Postings must be in English but we welcome any from countries who had citizens in The Battle of Britain, especially from relatives and friends, but as we cannot translate other languages, please post in Engish.
4.This code of conduct also includes material sent via personal messages through this forum and profile information including, but not limited to, signatures and avatars.
Any posts in this Forum are posted
by individuals acting in their own right and do not necessarily reflect the views of the Battle of Britain Historical Society.
Anyone who violates this code of conduct will be banned from posting any further messages on the forum.
MARK ANDREW Forum Administrator



Click on logo above to return to Society website

---
---
Feel free to use our Search Engine
---
Links of interest
THE BATTLE OF BRITAIN BEACON.
Memorial of the Future.

Click here to search for an RAF casualty
Click here to visit the Biggin Hill RAF St George's Chapel
Click here to visit the Shoreham Aircraft Museum
Click here to visit The Battle of Britain London Monument Website
Click here to visit The Kent Battle of Britain Museum
Click here for Veteran Interview
Click here for Battle of Britain related book list (by John Wheeler)
Click here for Battle of Britain related book list (by Ronnie Lamont)
Click here for Battle of Britain related movies
Click here for a Spitfire site
Click here for David Harrop exhibition at Heywood Library
Click here to reach 1940's Chronicle RAF Benevolent Fund

Battle of Britain day by day: The Story of an R.A.F.V.R. Sergeant
Click here to follow on Twitter

The Battle of Britain Camera's View. Re-Release: by Roy Asser
Click here

FO. R.D. Bungey
Click here


---

Happy 90th Birthday
3 April 1921

FO John Greenwood


http://www.battleofbritain1940.net/greenwood/family.html


WE HAVE MOVED TO http://disc.yourwebapps.com/Indices/244414.html



Saturday 19th November 2011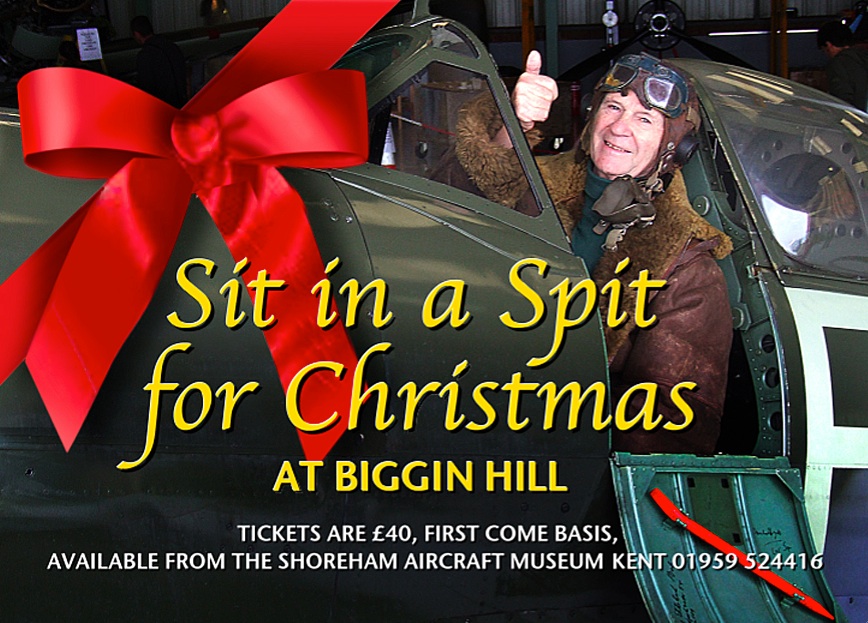 ---