Meningioma Talk...... This is a place to post questions and answers; problems and solutions; successes and failures; hopes and support about Meningioma brain tumors. Please use common sense in your postings and respect in your replies. Any posting that is disrespectful of anyone's religious or moral views will be removed. Any commercial advertising posting will be removed. Remember that the messages posted here are the opinion of the author and should not replace the advice of your doctor. The purpose of this site is to exchange information and support, check with your doctor for specific medical advice. You need not supply your name or E-mail address to post. If you include your E-mail address, you will be E-mailed a notification whenever someone responds to your post. I do not collect or use these addresses for any purpose. You can also participate in a discussion at:
"Yahoo Group: Meningioma Support and Information"
. Now we're also on Facebook at:
"Facebook: MeningiomaTalk"
. You can chat with any member online at any time through the Facebook page. E-mail me with any questions or suggestions you may have. Alan
alanherendich@yahoo.com
Enter your Email address below to receive daily updates on "Meningioma Talk" postings. It's an easy way to know when there is a new posting. New postings to the middle of an existing string are easy to overlook. This way, you won't miss anything. (You may unsubscribe at any time): Looking for a specific condition or term? Use the site search feature to find postings about what you're looking for.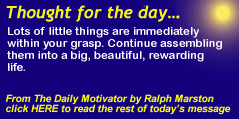 Click to join meningioma

contact the webmaster

This page last modified: 9/5/10