C I V I L I Z E D P E R S O N A L D I S C U S S I O N
A casual board for people to meet, socialize and discuss any subject, including Music, Art, Literature, Politics, Sports, Automobiles, Boats, Aircraft, Law, Medicine, Family, Hobbies, Travel, Computers, Antiques, Ethics, Motorcycles, Geography, Electronics, Photography, Architecture, Science, Pets, Religion, Astronomy, Food, Wine, Agriculture, Business, Money ... whatever floats your boat. You can contact me at:
MondoFuego@yahoo.com
.
Live and let live ... be nice to each other.
Enjoy!
M O N D O F U E G O ™
WELCOME:
shadow
(sophia),
Nymph
,
Poppet
, Pheoma, Leela, mtm, frank,
Prince§§ ♔ Chri§
, Merlinº (MoonBeam), BOSS, PittsburghJ, et, Johnnie Cockroach, Soliloquy, Boo Radley a/k/a Bubba Vox, Calypso, 8 Theist:), Kevin Johnson,
Just_Me
, Duluoz, Isohachi, Birdman,
Connie Sue
, Indy, Wang Zhizhi, Librarian, RDO, Holland, David F Mayer, tambo, Eleanor, MissDaisy, GeneralStorm, Gandalf, Morgan, witness, sym (tt/trish), Moishe, Ranger, Rose, Elizabeth, Dain Ironfoot (a/k/a Diogenes), Mav (Zenboard), gigi (Zenboard), Libertarian, DHorse (dtort), Nicolas, Grumpy no more, joy,
stanibol
, KR, BK, stwkal, donatello,
Susan
, Dorf, Rex, superashes, Preacher, Deacon, Santhoshi, Tasha,
jojo
, Dina K, Glint,
Aurora
, Ted, Jennifer, Truth, Jeffersonne, Roland Deschain, Ms. Nightowl, Smartin, Nitekat, Todd, yoyo,
Deanna
, Otto da Fey, G v u, Linda, BeachBoy,
ladyteal
, TW ("The Watcher"), 1st amendment, Common Man, KDM on the left coast, mcjsfreak, Pliskin, Jersey Devil, Lurker-Canada, Nemo, Chana, Leu, laughing_lady, CT, Cathay, clint(I), Noir, LK, Gibson, Norman Thayer, Zorro, KFC, Jen, 9, ~Tarheel~, Marco, An Inquiring Mind, scott, Hunter, Cromwell, Wondering (WP/MC), CC, SWK, B, Otis Campbell, Heather (~HMP~), yome, Bob the builder, NightLightning, Patty, RthB, Bobcat, Kevin, Amadeus (Uru Hammer), Quantafyre, PureStevil, Dee, Moriath, COINS™, Trudy (Normal), Sr. DanO, energy star, Tinfoil, Dara, Doom, Pecos Pete, whity, Larry Anderson, ?Mark, JJ, Sprout, RO, Vince, Pud, Arnie, Elephant Hunter, Red Eye, DM, EH, RS, Solaratov, buddha, TIC, PJ, Truthteller, Stacy Jinkerson, Max, Aria, Tom, Poke in the Eye, Curmudgeon, Really?, TEXRA, Dead Kennedys, desi, Juan, Clawson, JEM, and all who may drift this way from time to time; your name will be added to Mondo's 'Charter Hall of Fame' (bold = new this week ... if I have missed anyone, just give me a shout at
MondoFuego@yahoo.com
).
| | |
| --- | --- |
| R. I. P. | |
| Dain Ironfoot (Lowell C. Peters) | 06/04/1943 - 03/09/2013 |
| Lurker-Canada (Mav W) | ? - 09/05/2009 |
| whity (Micky Lee Jinkerson) | 12/21/1956 - 08/10/2010 |
| donatello (James "Jim" Dern Jr.) | 05/07/1943 - 07/09/2009 |
| lurker-Texas (Bob Neely) | 07/02/1942 - 03/20/2009 |
| Mav-Zenboard (Robert Lange) | ? - 10/09/2016 |
This Month's Mondoism™: "Life is what happens while you're busy making other plans." ~ John Lennon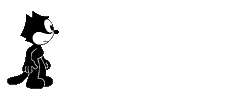 Want your own kittykat?

?evolution?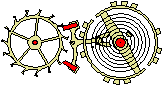 When I turn off the daily news
And find new challenges to muse,
When I come back ... another crisis
Like Obama mishandling ISIS.

When your chat turns into rage,
Time to turn another page.
Take a trip, or have a nip,
And opt to sail a different ship.

~ Mondo Fuego ~ February 22, 2015