CCHR: Jim Marrs—The Brave New World of Psychiatry
http://www.youtube.com/watch?v=-nGZ1T42lk8&feature=bf_next&list=PLE074557EE38F2BD7
JIM MARRS
http://www.jimmarrs.com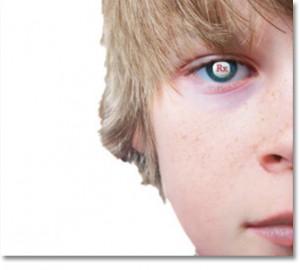 Ritalin, manufactured by Novartis, is the close cousin to speed which is given to millions of American schoolchildren for a condition called Attention Deficit Disorder (ADD), or ADHD (Attention Deficit Hyperactivity Disorder). ADD and ADHD, for which no organic causes have ever been found, are touted as disease-conditions that afflict the young, causing hyperactivity, unmanageability, and learning problems. Of course, when you name a disorder or a syndrome and yet can find no single provable organic cause for it, you have nothing more than a loose collection of behaviors with an arbitrary title.
Correction: you also have a pharmaceutical bonanza.
Read the rest of the article here:
To see a list of international drug advisory warnings and studies on psychiatric drugs and violence click here
To see a partial list of school shooters documented to be under the influence of psychiatric drugs, click here
To visit the psychiatric drug side effects search engine – click here
http://www.cchrint.org/psychdrugdangers/medwatch_psych_drug_adverse_reactions.php
INFORMATION ABOUT FDA ADVERSE REACTION REPORTS:
The FDA adverse reactions informaton in this database is comprised of adverse reactions to psychiatric drugs that have been reported to the FDA's Adverse Event Reporting System (MedWatch), between 2004 and 2011. The reactions are comprised only of the drugs that were reported as the Primary Suspect Drug (the drug suspsected of causing the adverse reaction in the patient). It is important to keep in mind that by the FDA's own admission, only 1-10% of side effects to prescription drugs are ever reported to the FDA, so the numbers here are low in comparison to the actual side effects occuring in the general population.
The "Adverse Reactions Reported By" graph lists the occupation of the individual who reported the drug reaction to the FDA.
The "Not Reported" note means information was not present in the FDA report.
[[[[[[[[[[[[[[[[[[[[[[
Dr. Lynne Fenton, the Batman killer,
drugs and drug money
Jon Rappoport
http://www.cchrint.org/2012/07/31/infowars-dr-lynne-fenton-the-batman-killer-drugs-and-drug-money/
Psychiatric Drugs
Easily search all international drug warnings & studies on psychiatric drugs in our psychiatric drug side effects database by clicking the banner
Common and well-documented side effects of psychiatric drugs include mania, psychosis, hallucinations, depersonalization, suicidal ideation, heart attack, stroke and sudden death. And that is a very partial list of the side effects documented by international drug regulatory agencies the world over.
Despite a tremendous amount of information available about psychiatric drugs and their adverse effects, the data has not been easily accessible or understandable to the general public. It is for this reason that CCHR is providing you with information that is not easily available, but is documented. So you can find the risks for yourself, your friends and family.
PSYCHIATRIC DRUG SIDE EFFECTS SEARCH ENGINEThe U.S. FDA has a reporting system for adverse events (side effects) for prescription drugs which is called MedWatch. You can report side effects to any prescription drug to this website, however, you cannot see what others have reported as all the information (though available) would be difficult for a computer programmer to figure out, let alone the average consumer. Each reporting year is divided into quarters totaling over 94,000 pages of text files- codes-that are fairly useless in their raw form.
These reports have been decrypted and made into simple searchable tables for your use. They are the side effects to psychiatric drugs (Antidepressants, Antipsychotics, Stimulants, etc) that have been reported to the FDA by doctors, pharmacists, other health care providers, consumers and others.
CCHR has provided you with this one-of-a-kind Psychiatric Drug Side Effects Search Engine, using reports taken directly from the FDA's MedWatch Adverse Event Reporting System as well as a summary of international drug regulatory warnings and studies. You can search the side effects of psychiatric drugs for yourself, including searches by brand name of the drug, by the age range of patients taking the drug or the combined summary of all side effects reported for that particular psychiatric drug. This information is only available at CCHR's website:
http://www.cchrint.org/psychdrugdangers
Watch this short video about the documented side effects of common psychiatric drugs or visit our Psych Drug Dangers Database.
http://www.cchrint.org/psychiatric-drugs/
The world is a dangerous place, not because of those who do evil, but because of those who look on and do nothing. —Albert Einstein
http://disc.yourwebapps.com/Indices/149495.html
APFN NETWORK....
http://www.apfn.org
http://www.apfn.net
email: apfn@apfn.org