Will P. Wilson, Illegally Evicted & Made Homeless Again. They never stop targeting (Permanently Disabled) Veterans Do They?
To the Wounded Warrior Program:
http://www.woundedwarriorproject.org/
and to the also listed parties concerning a matter of illegal eviction of disabled American Veteran Will P. Wilson, the producer of the weekly AllDayLive TV programs. Dr. William B. Mount, your advisory on this matter is requested.
March 20, 2014 To the offices of the Wounded Warrior program Seattle, Washington. -
http://www.woundedwarriorproject.org/contact-us/seattle.aspx
and to Paul Valenti of the Seattle Mayor's Office, Alain Rhone also of the Seattle Mayor's Office and to Stephen Rudolph of the Department of Planning and Development.
This news report is also being forwarded to Tracy Vedder (
http://www.komonews.com/tv/people/149134615.html
), Investigative Reporter/Problem Solvers KOMOTV, Keith Dougherty, Brian Mann (
http://nwcardinals.com/
) the NW Cardinals Football program Northwest Pacific Coast Semi-pro & College Football Conference (Will P. Wilson is the Defensive Line Coach), Alejandro Durazo III Veterans Administration Housing Outreach Services, Mike Carter Staff Reporter Seattle Times, Bill Budigan of Budigan Law (
http://www.BudiganLaw.com
), and to other unlisted recipients.
I am Will P. Wilson, thereof, being also the producer of more then two thousand TV programs that have been broadcast this past ten years on Seattle Community Media (
http://www.SeattleCommunityMedia.com
) & SCANTV, and now also archived at
http://www.Youtube.com/willpwilson
and at
http://seattlecommunitymedia.com/node/18550/list-shows
and other on-line archives.
Please youtube & google search for WillPWilson, or AllDayLive as that I have produced weekly TV documentaries for the Northwest and for the Nationwide community so that our nation and the Northwest can be seen and be better heard by our Nation and by the Northwest Community.
Thus my weekly TV programs have played a very key part in helping our Northwest and nationwide community in many ways including for example my producing media for the now transcending Medical Cannabis Industry this past two years to help to transform and to encourage the Washington State economic stability. Thereof there are now apparently more then two hundred thousand people who are now employed in this expanding industry in Washington state.
I at this time being a Vietnam Veteran who is also a one hundred percent disabled veteran who lives off of a Vietnam Veterans Pension of one thousand dollars a month and who is provided a VA Section 8 monthly Housing voucher, am at this time being wrongfully and allegedly illegally evicted from my residence that is located at: E-606 Linden Ave N. Seattle, WA 98133 that is known as the Cambridge Housing Complex that are apparently owned and or managed by an entity called Independent Living Associates.
I am at this time being forcefully evicted under threat of my losing my VA Section 8 Housing and living support if I do not comply and vacate my residence that is located at the Cambridge Living Complex that is located at approximately at 130th and Aurora in North Seattle.
I was not properly served with the Summons of Eviction. The reasons for this Summons for Eviction cannot be verified and are based solely on only unsupported and unwarranted claims for my being responsible for the building having been infested with Bed Bugs for the past five years even though I have only resided at the facility since March of last year. And, have never had the problem of being infested with bed bugs until my moving into the Cambridge Building.
I am being also made responsible for the accumulation of smoke from various sources at the top of the building's elevator shaft whereas, my residence is located at the closest of all units directly near the elevator shaft on the top (Sixth.) floor of the building thereof whereas, the entire building's residual smoke and other aerosols accumulate. I do not smoke and or allow for any form of smoking in my apartment premises.
The management of the facility first claimed that I owed a $750.00 dollar billing for past owed rent all though I have been paying my rent every month. Thereof, later after requesting in writing for the building management to provide me with an invoice and a proper account billing statement, that they have not done so.
Later their legal counsel named Robert Henry who works with the Law Firm of Lasher Holzapfel Sperry and Ebberson claimed that I even owed more then one thousand nine hundred dollars. First they claim that I owe $750.00 dollars and then a week later they claim that I owe more than one thousand nine hundred dollars and still they provide no billing statements or verification of why I own this when I have been paying my monthly rent on time every month. I have submitted written affidavits requesting for a billing statement and they only ignore my requests for a billing statement.
Having been forced to find legal help from the NW Justice Project and their legal volunteers, who are a part of the King County Superior Court's legal department, over this past two weeks, that I am now being forced to sign an affidavit that will be forcing me to vacate my residence at the Cambridge Apartment complex by the end of this month.
Thereof, as according to my being advised by the representatives of the NW Justice Project that I have to sign a document that was provided by Attorney Robert Henry that outlines that if I do not sign this document that I will be forced by judicial ruling anyway and that then I will also be losing my VA Section 8 Housing vouchers.
Thereof, based on completely unwarranted, and unverified allegations being brought by the Cambridge Building management and owners, that if do not sign an affidavit that they then will force me to comply and to vacate even without my not possibly having enough time and or the necessary money to be able find another place to be able to live at. Remember, I am a one hundred percent disable American Veteran who is about to be made homeless again. Without any proper legal warrant and solely and only based simply building management's unverified allegations.
And, I will be losing my only chance to find a proper means to be able to even live with Section 8 Housing in the Seattle area if I do not follow this now court document that was prepared by Robert Henry and advised to be signed by legal representatives of the NW Justice Project who work with the King County Superior Court.
Now under this advised to be signed legal document that now only leaves me only ten days to find a means, and the necessary funding (Which I have none.), to find another place to relocate to or thereof, all of my belongings and myself will be by court order and under the compliance for eviction by the King County Sheriffs Office, to be thrown onto the streets of Seattle by the end of this month.
I am contacting referred offices like the Department of Planning and Development and a Stephen Rudolph (206) 386 - 9735, and as well as Mr. Paul Valenti of the Mayor's Office on Senior Affairs and also Alain Rhone who works as an Advocate on Senior Information & Assistance for the Seattle City Mayor's Office for Senior Citizens and the Seattle Human Services Department . 206.684-0500 | F: 206.684.0494 -
http://www.seattle.gov/seniors
concerning this matter.
Any assistance that may be available for a one hundred percent disabled American Veteran, myself, Will P: Wilson, thereof, before I am soon to be illegally made homeless again will be greatly appreciated. Sincerely, Will P. Wilson,
http://www.MediaCific.com
-(206) 383 4817 - willpwilson@gmail.com -
http://www.FaceBook.com/willpwilson
= = = = =
Nephilim Among Us Today: Satan's Throne Is Ready–Obama, Freemasons, Secret Luciferian Architecture, and the Coming Satanic Empire! (Shocking Videos and Pictures)
Sunday, March 23, 2014
http://beforeitsnews.com/prophecy/2014/03/nephilim-among-us-today-satans-throne-is-ready-obama-freemasons-and-the-coming-satanic-empire-shocking-videos-and-pictures-2459716.html
For the First Time in History, Israel Suspiciously Closes All Embassies and Consulates World-Wide! (Breaking VIDEOS) Sunday, March 23, 2014 -
http://www.youtube.com/watch?v=PaDD1QH9mlk
http://beforeitsnews.com/prophecy/2014/03/for-the-first-time-in-history-israel-suspiciously-closes-all-embassies-consulates-world-wide-video-2459734.html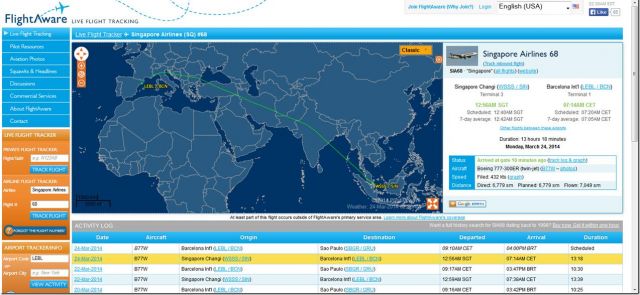 War on the Horizon? Sunday, March 23, 2014
http://beforeitsnews.com/prophecy/2014/03/war-on-the-horizon-2459724.html
Amazing Prophecy! The Powers Of Heaven Will Be Shaken-THERE'S A BIG CHANGE COMING Sunday, March 23, 2014
http://beforeitsnews.com/prophecy/2014/03/amazing-prophecy-the-powers-of-heaven-will-be-shaken-theres-a-big-change-coming-2459726.html
Animals Leaving Yellowstone? What Do They Know We Don't Know? Earthquakes and Seismic Activity Sunday, March 23, 2014
http://www.youtube.com/watch?v=nEH58QvFH0w
-
http://beforeitsnews.com/earthquakes/2014/03/animals-leaving-yellowstone-what-do-they-know-we-dont-know-earthquakes-and-seismic-activity-2492698.html
http://turnerradionetwork.com/news/376-pat
URGENT Warning to USA Law Enforcement; Beware 3/28/14! - Sunday, March 23, 2014
http://beforeitsnews.com/prophecy/2014/03/a-warning-to-usa-law-enforcement-beware-32814-2459728.html
The Agenda 21 Water Police Are Making Their Move to Enslave American Communities March 24, 2014 - Agenda 21, Dave Hodges -
http://thecommonsenseshow.com/2014/03/24/the-agenda-21-water-police-are-making-their-move-to-enslave-american-communities/
-
-
-
-
-
Detroit Plans Mass Water Shutoffs To 164,938 Residents - - See more at:
http://govtslaves.info/detroit-plans-mass-water-shutoffs-164938-residents/#sthash.wEYbgfXE.dpuf
http://govtslaves.info/detroit-plans-mass-water-shutoffs-164938-residents/
-
-
http://govtslaves.info/
-
How You Leak Your Privacy Every Day (and How to Stop) Thorin Klosowski -
http://lifehacker.com/
Filed to: PRIVACY - SECURITY - SOCIAL NETWORKS - LOCATION - DATA - ENCRYPTION
http://lifehacker.com/how-you-leak-your-privacy-every-day-and-how-to-stop-1547653862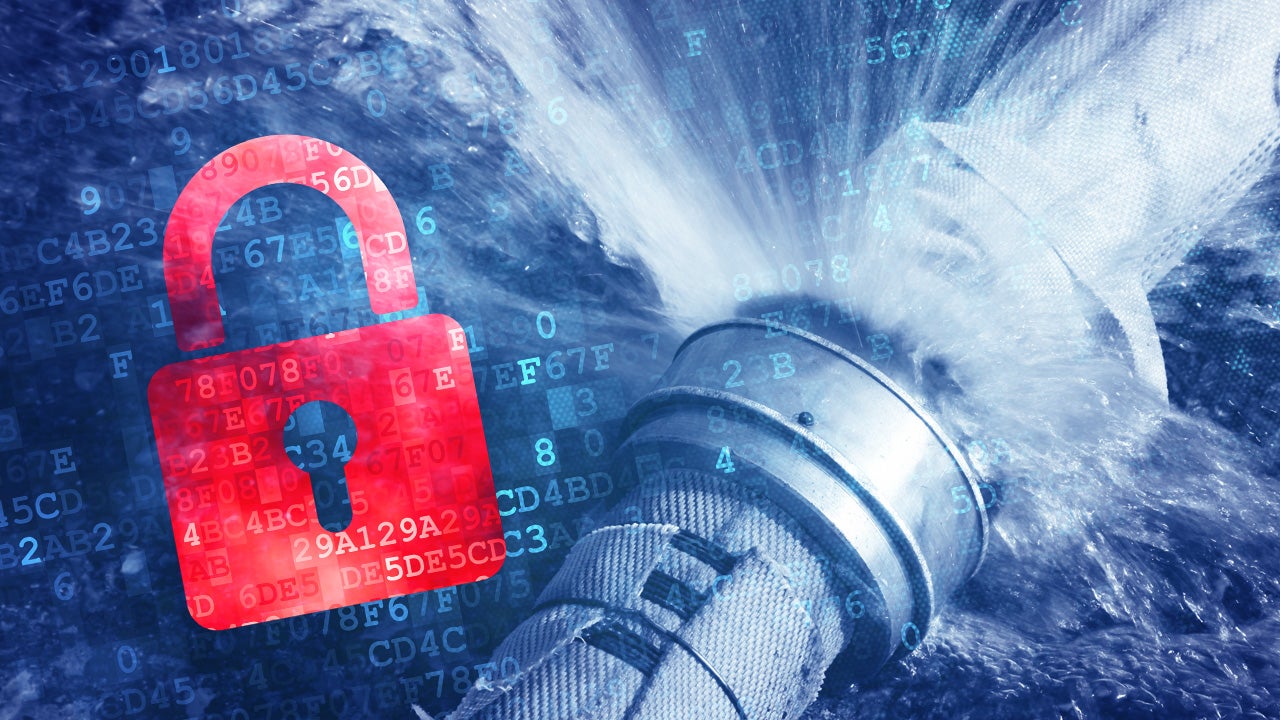 These 40 Science Experts Will Completely Revamp Your Social Media Feed
MELISSA STANGER AND MELIA ROBINSON MAR. 19, 2014,
http://www.businessinsider.com/
http://www.businessinsider.com/scientists-to-follow-on-social-media-2014-1
Read more:
http://www.businessinsider.com/scientists-to-follow-on-social-media-2014-1?op=1#ixzz2wcn6xJqB
-
http://www.dudeiwantthat.com/
-
http://www.dudeiwantthat.com/page/2/
http://www.nomadicresorts.com/the-looper/
-
http://www.nomadicresorts.com/talk-to-us/
Can All Cancer Be Cured in Less Than 12 Weeks? March 20, 2014 | By WakingTimes -
http://www.wakingtimes.com/
http://www.wakingtimes.com/2014/03/20/can-cancer-cured-less-12-weeks/
Bloodbath in prospect in the Central African Republic More UN peace-keeping troops are needed urgently to prevent the country descending into all-out war between Christians and Muslims -
http://www.telegraph.co.uk/
http://www.telegraph.co.uk/news/worldnews/africaandindianocean/centralafricanrepublic/10711775/Bloodbath-in-prospect-in-the-Central-African-Republic.html
Idaho Gov. Signs Emergency Legislation to Nullify Federal Gun Laws
Tim Brown March 22, 2014 Read more at
http://freedomoutpost.com/2014/03/idaho-gov-signs-emergency-legislation-nullify-federal-gun-laws/#dUoS1solDs6oVFqk.99
-
http://freedomoutpost.com/
http://freedomoutpost.com/2014/03/idaho-gov-signs-emergency-legislation-nullify-federal-gun-laws/
-
SCIENCE More: Health Microbes TED2014 Mosquito Some People Don't Get Bitten By Mosquitoes — Why That's True Will Surprise You KEVIN LORIA MAR. 19, 2014, 6:09 PM - Read more:
http://www.businessinsider.com/skin-bacteria-attracts-mosquito-bites-2014-3#ixzz2wcm4SYTO
http://www.businessinsider.com/skin-bacteria-attracts-mosquito-bites-2014-3#ixzz2wWEg6Jtk
Not Exactly Rocket Science
« The bacterial zoo in your bowel Pocket Science – when enslaved bacteria go bad, gut microbes and fat mice, and stretchy beards of iron » Beer makes humans more attractive to malarial mosquitoes By Ed Yong | March 4, 2010 -
http://blogs.discovermagazine.com/notrocketscience/2010/03/04/beer-makes-humans-more-attractive-to-malarial-mosquitoes/#.UyyJApDsaSo
-
http://blogs.discovermagazine.com/
This Small Patch Could Make You Invisible To Mosquitoes
ROBERT FERRIS JUL. 26, 2013, Read more:
http://www.businessinsider.com/this-small-patch-could-make-you-invisible-to-mosquitoes-2013-7#ixzz2wcml3BfH
7 Ways Baking Soda Could Do Your Body Good - Posted on March 21, 2014 by Soren Dreier
http://sorendreier.com/author/soren-dreier/
-
http://sorendreier.com/7-ways-baking-soda-could-do-your-body-good/
-
http://sorendreier.com/
-
-
Medical Marijuana Research For PTSD Clears Major Hurdle - Posted on March 21, 2014 by Soren Dreier -
http://sorendreier.com/medical-marijuana-research-for-ptsd-clears-major-hurdle/
Primordial gravitational wave discovery heralds 'whole new era' in physics
Gravitational waves could help unite general relativity and quantum mechanics to reveal a 'theory of everything'
http://www.theguardian.com
, Monday 17 March 2014 Stuart Clark -
http://www.theguardian.com/profile/dr-stuart-clark
-

-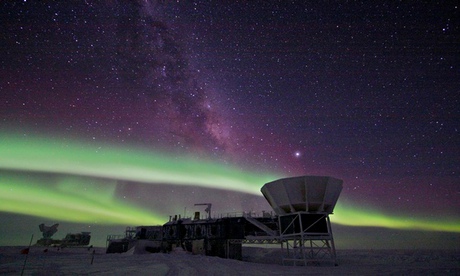 -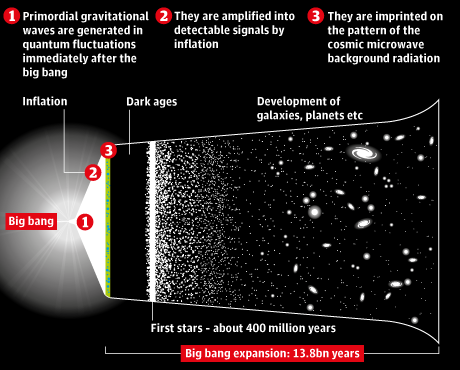 -
Harvesting the Earth's infrared energy Mar 14, 2014 -
http://physicsworld.com/cws/article/news/2014/mar/14/harvesting-the-earths-infrared-energy
-
-
Trust Me You'll Want To See This! Did The Illuminati Alter The Bible? (Shocking Video!) Tuesday, March 18, 2014 -
http://beforeitsnews.com/religion/2014/03/trust-me-youll-want-to-see-this-did-the-illuminati-alter-the-bible-shocking-video-2466910.html
-
-
https://www.youtube.com/watch?v=O3BOaeCBUys#t=62
CRAZY? Former World Bank Sr. Counsel Discloses the Existence of a Second Species on Earth — Hiding at the Vatica