Pentagon Rushing to Open Space-War Center To Counter China, Russia -
http://www.defenseone.com/management/2015/06/pentagon-preparing-war-space-russia-china/116101/
Pentagon Rushing to Open Space-War Center To Counter China, Russia - JUNE 23, 2015 BY MARCUS WEISGERBER PATRICK TUCKER
Prepping for war in orbit, the military is honing tactics and building a new center to coordinate defense and development. Space The Pentagon and intelligence community are developing war plans and an operations center to fend off Chinese and Russian attacks on U.S. military and government satellites. -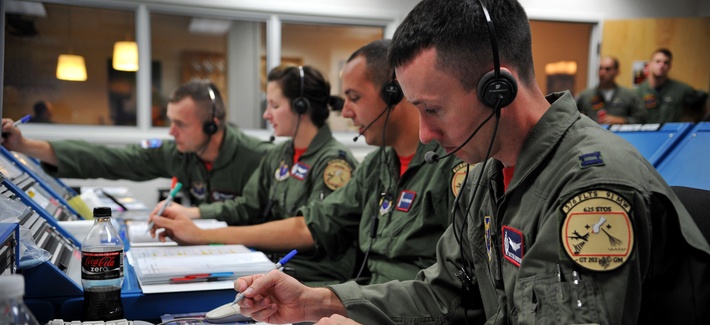 Response to William Mount Russia Deploys Fleet To Protect New Texas Nation Thu Jun 25, 2015
http://disc.yourwebapps.com/discussion.cgi?disc=149495;article=154640;title=APFN
- Also Reference - DR WILLIAM MOUNT -
-
http://drwilliammount.blogspot.com/
-
http://drwilliammount.blogspot.com/2015/06/russia-deploys-fleet-to-protect-new.html
-
Why Jade Helm by William Mount -
https://www.youtube.com/watch?v=j-2B7-m26vY
- Reference - theoldmarine1 -
-
https://www.youtube.com/channel/UCfBaYlVvtGpYwWtl4HAW9Uw
- William Mount -
-
https://www.youtube.com/channel/UC3uahMpyMZrFqwLod5Xc_vA
- Dr. William Mount -
https://www.google.com/?gws_rd=ssl#q=Dr.+William+Mount
-See all stories by Dr. William B. Mount -
http://beforeitsnews.com/contributor/pages/21/264/bio.html
-

-
http://beforeitsnews.com/contributor/pages/21/264/stories.html
-
Posted from
http://www.WhatDoesItMean.com
&
http://www.SteveQuayle.com
&
http://www.Rense.com
&
http://www.defenseone.com
& other recognized news sources, on to the
http://www.APFN.org
Message News Board -
http://disc.yourwebapps.com/Indices/149495.html
on June 26, 2015 by (Dr.) Will P. Wilson
Russian Navy Armada Ordered To Coast Of Texas For "Liberation Exercise" - June 25, 2015
http://www.whatdoesitmean.com/index1881.htm
-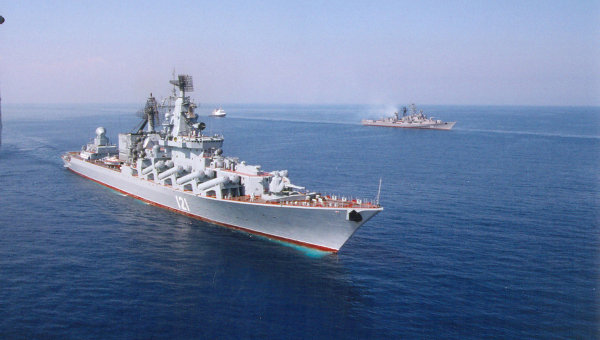 June 22, 2015 US General Who Stopped World War III After Massive "Arctic Sky Battle" Targeted For Death
http://www.whatdoesitmean.com/index1880.htm
-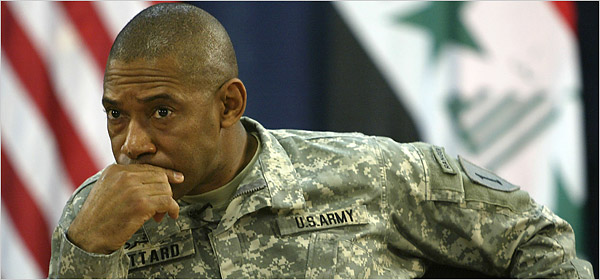 Linked from
http://www.SteveQuayle.com
on June 25, 2015 to the
http://www.APFN.org
Message News Board -
http://disc.yourwebapps.com/Indices/149495.html
by (Dr.) Will P. Wilson on June 26, 2015
-
http://www.defenseone.com/
-
http://www.defenseone.com/management/2015/06/pentagon-preparing-war-space-russia-china/116101/
- Pentagon Rushing to Open Space-War Center To Counter China, Russia JUNE 23, 2015 BY MARCUS WEISGERBER PATRICK TUCKER
Prepping for war in orbit, the military is honing tactics and building a new center to coordinate defense and development. Space
The Pentagon and intelligence community are developing war plans and an operations center to fend off Chinese and Russian attacks on U.S. military and government satellites.
Marcus Weisgerber -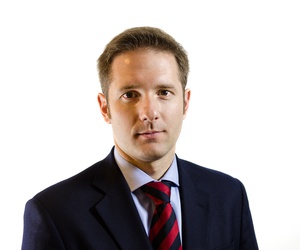 -
http://www.defenseone.com/voices/marcus-weisgerber/9566/
- is the global business reporter for Defense One, where he writes about the intersection of business and national security. He has been covering defense and national security issues for nearly a decade, previously as Pentagon correspondent for Defense News and chief editor of ... Full Bio
Patrick Tucker is technology editor for Defense One. He's also the author of The Naked Future: What Happens in a World That Anticipates Your Every Move? (Current, 2014). Previously, Tucker was deputy editor for The Futurist for nine years. Tucker has written about emerging technology in Slate, The ... Full Bio
The ops center, to be opened within six months, will receive data from satellites belonging to all government agencies, Deputy Defense Secretary Robert Work said Tuesday at the GEOINT symposium, an annual intelligence conference sponsored by the United States Geospatial Intelligence Foundation.
"[W]e are going to develop the tactics, techniques, procedures, rules of the road that would allow us … to fight the architecture and protect it while it's under attack," Work said. "The ugly reality that we must now all face is that if an adversary were able to take space away from us, our ability to project decisive power across transoceanic distances and overmatch adversaries in theaters once we get there … would be critically weakened."
Work also said that Air Force Secretary Deborah James would soon be named the "principal space advisor" to Defense Secretary Ashton Carter, where she will to provide "independent advice separate from the consensus process of the department."
Senior officials at the Pentagon and Office of the Director of National Intelligence are still finalizing details of the new center, which will back up the military's Joint Space Operations Center at Vandenberg Air Force Base, California.
The center will help the military and government coordinate their preparations for and responses to any attack, said Lt. Cmdr. Courtney Hillson, a spokeswoman for Work.
The hope is that it will also shore up the U.S. technological advantage over China and Russia—the latter of which Work said "represents a clear and present danger"—by coordinating the development of new capabilities. In particular, Work said, the Defense Department intends to "double down" on geospatial intelligence.
"We want to be able to establish patterns of life from space. We want to know what the unusual looks like," he said. "If, all of a sudden, a lot of cars show up in a parking lot of an adversary's missile plant, we want to know about it and we want to know about it quickly. If, suddenly, small boats are swarming in the Gulf or pirates are starting to congregate off Aden, we want to know."
"If Russian soldiers are snapping pictures of themselves in war zones and posting them in social media sites, we want to know exactly where those pictures were taken," Work said, alluding to a 24-year-old Russian soldier named Alexander Sotkin who posted photos of himself operating Russian-made military equipment inside Ukraine last July.
"If [we see] a ship that we suspect might be carrying illicit materials, we want to know how deep it's sitting in the water so we can know how much cargo it's holding," said Work. "On top of all of that, we need this information more quickly than in the past."
Space, once a "virtual sanctuary," must now "be considered a contested operational domain in ways that we haven't had to think about in the past," he said.
In 2007, China shot down one of its own weather satellites, creating a large field of debris that still orbits Earth. In 2013, China launched a more powerful rocket that could threaten U.S. satellites currently beyond range of ground-launched missiles.
"We must be prepared now to prevail in conflicts that extend into space," Work said.
Space Projects
One of several changes to space strategy and posture that have emerged from a year-long Pentagon review, the new facility is part of a $5 billion boost for space security included in the Defense Department's 2016 budget request. Among the other high-priority projects in the request are $21 million for Navy communications satellites, up from $11 million the previous year; and $100 million for space-based reconnaissance, up from $78 million the previous year. Proposed funding for Air Force space situational awareness rose from $9 million to $32 million.
But it may prove easier to alter budgets than the way the military thinks about space. "I'm wanting and pulling and looking for those new ideas and trying to change the culture that is really very comfortable with the status quo right now," Gen. John Hyten, the head of Air Force Space Command, said in April. His 40,000-person command runs most of the Pentagon's space projects, the vast majority of military satellites, and all of the large U.S. reconnaissance and communications satellites.
http://pagead2.googlesyndication.com/simgad/8269436033398895907
= = =
What's Really Going On At Fukushima?
http://www.zerohedge.com/news/2015-06-24/whats-really-going-fukushima
-
http://www.zerohedge.com/
-
http://www.zerohedge.com/users/tyler-durden
- Tyler Durden's pictureSubmitted by Tyler Durden on 06/24/2015 22:00 -0400 -
-
What's Really Going On At Fukushima?:Fukushima will likely go down in history as the biggest cover-up of the 21st Century. Governments and corporations are not leveling with citizens about the risks and dangers - Submitted by Robert Hunziker via
http://www.CounterPunch.org
-
http://www.counterpunch.org/2015/06/15/whats-really-going-on-at-fukushima/
JUNE 15, 2015 The Real Story What's Really Going on at Fukushima? by ROBERT HUNZIKER
Fukushima's still radiating, self-perpetuating, immeasurable, and limitless, like a horrible incorrigible Doctor Who monster encounter in deep space.
Fukushima will likely go down in history as the biggest cover-up of the 21st Century. Governments and corporations are not leveling with citizens about the risks and dangers; similarly, truth itself, as an ethical standard, is at risk of going to shambles as the glue that holds together the trust and belief in society's institutions. Ultimately, this is an example of how societies fail.
Tens of thousands of Fukushima residents remain in temporary housing more than four years after the horrific disaster of March 2011. Some areas on the outskirts of Fukushima have officially reopened to former residents, but many of those former residents are reluctant to return home because of widespread distrust of government claims that it is okay and safe.
Part of this reluctance has to do with radiation's symptoms. It is insidious because it cannot be detected by human senses. People are not biologically equipped to feel its power, or see, or hear, touch or smell it (Caldicott). Not only that, it slowly accumulates over time in a dastardly fashion that serves to hide its effects until it is too late.
Chernobyl's Destruction Mirrors Fukushima's Future
As an example of how media fails to deal with disaster blowback, here are some Chernobyl facts that have not received enough widespread news coverage: Over one million (1,000,000) people have already died from Chernobyl's fallout.
Additionally, the Rechitsa Orphanage in Belarus has been caring for a very large population of deathly sick and deformed children. Children are 10 to 20 times more sensitive to radiation than adults.
Zhuravichi Children's Home is another institution, among many, for the Chernobyl-stricken: "The home is hidden deep in the countryside and, even today, the majority of people in Belarus are not aware of the existence of such institutions" (Source: Chernobyl Children's Project-UK).
One million (1,000,000) is a lot of dead people. But, how many more will die? Approximately seven million (7,000,000) people in the Chernobyl vicinity were hit with one of the most potent exposures to radiation in the history of the Atomic Age.
The exclusion zone around Chernobyl is known as "Death Valley." It has been increased from 30 to 70 square kilometres. No humans will ever be able to live in the zone again. It is a permanent "dead zone."
Additionally, over 25,000 died and 70,000 disabled because of exposure to extremely dangerous levels of radiation in order to help contain Chernobyl. Twenty percent of those deaths were suicides, as the slow agonizing "death march of radiation exposure" was too much to endure.
Fukushima- The Real Story
In late 2014, Helen Caldicott, M.D. gave a speech about Fukushima at Seattle Town Hall (9/28/14). Pirate Television recorded her speech; here's the link:
https://www.youtube.com/watch?v=4qX-YU4nq-g
Dr. Helen Caldicott is co-founder of Physicians for Social Responsibility, and she is author/editor of Crisis Without End: The Medical and Ecological Consequences of the Fukushima Nuclear Catastrophe, The New Press, September 2014. For over four decades Dr. Caldicott has been the embodiment of the anti-nuclear banner, and as such, many people around the world classify her as a "national treasure". She's truthful and honest and knowledgeable.
Fukushima is literally a time bomb in quiescence. Another powerful quake and all hell could break loose. Also, it is not even close to being under control. Rather, it is totally out of control. According to Dr. Caldicott, "It's still possible that Tokyo may have to be evacuated, depending upon how things go." Imagine that!
According to Japan Times as of March 11, 2015: "There have been quite a few accidents and problems at the Fukushima plant in the past year, and we need to face the reality that they are causing anxiety and anger among people in Fukushima, as explained by Shunichi Tanaka at the Nuclear Regulation Authority. Furthermore, Mr. Tanaka said, there are numerous risks that could cause various accidents and problems."
Even more ominously, Seiichi Mizuno, a former member of Japan's House of Councillors (Upper House of Parliament, 1995-2001) in March 2015 said: "The biggest problem is the melt-through of reactor cores… We have groundwater contamination… The idea that the contaminated water is somehow blocked in the harbor is especially absurd. It is leaking directly into the ocean. There's evidence of more than 40 known hotspot areas where extremely contaminated water is flowing directly into the ocean… We face huge problems with no prospect of solution." (Source: Nuclear Hotseat #194: Fukushima 4th Anniversary – Voices from Japan, March 10, 2015,
http://www.nuclearhotseat.com/2468/
)
At Fukushima, each reactor required one million gallons of water per minute for cooling, but when the tsunami hit, the backup diesel generators were drowned. Units 1, 2, and 3 had meltdowns within days. There were four hydrogen explosions. Thereafter, the melting cores burrowed into the container vessels, maybe into the earth.
According to Dr. Caldicott, "One hundred tons of terribly hot radioactive lava has already gone into the earth or somewhere within the container vessels, which are all cracked and broken." Nobody really knows for sure where the hot radioactive lava resides. The scary unanswered question: Is it the China Syndrome?
Following the meltdown, the Japanese government did not inform people of the ambient levels of radiation that blew back onto the island. Unfortunately and mistakenly, people fled away from the reactors to the highest radiation levels on the island at the time.
As the disaster happened, enormous levels of radiation hit Tokyo. The highest radiation detected in the Tokyo Metro area was in Saitama with cesium radiation levels detected at 919,000 becquerel (Bq) per square meter, a level almost twice as high as Chernobyl's "permanent dead zone evacuation limit of 500,000 Bq" (source: Radiation Defense Project). For that reason, Dr. Caldicott strongly advises against travel to Japan and recommends avoiding Japanese food.
Even so, post the Fukushima disaster, Secretary of State Hillary Clinton signed an agreement with Japan that the U.S. would continue importing Japanese foodstuff. Therefore, Dr. Caldicott suggests people not vote for Hillary Clinton. One reckless dangerous precedent is enough for her.
According to Arnie Gundersen, an energy advisor with 39 years of nuclear power engineering experience, as reported in The Canadian on August 15, 2011: "The US government has come up with a decision at the highest levels of the State Department, as well as other departments who made a decision to downplay Fukushima. In April, the month after the powerful tsunami and earthquake crippled Japan including its nuclear power plant, Hillary Clinton signed a pact with Japan that she agreed there is no problem with Ja