16 Year Old Honor Roll Student Gunned Down by Stray 4th of July Bullet
By blogger | July 6, 2015
Atlanta police are hunting for the person who fired the 4th of July bullet that Rasheedah Evans took the life of a 16 year old girl.
Rasheedah Evans was shot while in her own home on Saturday night.
The honor roll student at Banneker High School in College Park was shot as she watched a movie in the living room.
The teen's father, Rashid Salaam, recounted the events on Saturday night.
"It was around 10:30 or so. I just heard gunshots and it sounded real close to the house," Salaam told WSB-TV.
"She was watching a movie at home. We should be safe in our own homes but we're not safe in our homes. Put the guns down," Salaam said.
Police believe the bullet was fired as celebratory gunfire and consider Marcel Smith a person of interest.
"We believe someone was shooting outside Mr. Smith's house," says Lt. Scott McBride.
Evans' uncle, Patrick Muhammad, say police have not located Smith, who is their neighbor.
"[The bullet] came through the wall and struck her behind the ear," Muhammad said.
"We are a loving family and a forgiving family, with an accident. Let it remain an accident, but fleeing the scene and not turning yourself in allows us not to be believers in accidents," Muhammad said.
Fireworks were recently legalized in Georgia but police say celebratory gunfire is still a problem.
Police said they received several calls about celebratory gunfire on Saturday.
"When you discharge your firearm you own that bullet. Wherever it goes, you're responsible for it," police said.
http://naturallymoi.com/2015/07/16-year-old-honor-roll-student-gunned-down-by-stray-4th-of-july-bullet/
16-Year-Old Honor Student Killed in Chicago Shooting
Destiny Humphries says she and her best friend Shaquise Buckner
were walking to a friend`s house when bullets started flying towards them, striking Buckner in the head.
Shaquise Buckner, 16, shot dead in West Englewood
Posted Aug. 16, 2014, 12:53 p.m. by Michael Lansu | 6 Comments
A 16-year-old girl was killed in a drive-by shooting in the West Englewood neighborhood that also left a man wounded early Saturday.
Shaquise Buckner and the 20-year-old man were shot in the 7200 block of South Laflin Street about 12:50 a.m., authorities said.
Buckner, of the 1400 block of West 72nd Street, was shot in the head and died at the scene, according to the Cook County medical examiner's office.
The man was shot in the back and was taken to Advocate Christ Medical Center in Oak Lawn, police said.
Nobody has been charged for the murder.
Area South detectives are investigating.
— Sun-Times Media Wire
http://search.yahoo.com/search?p=Shaquise+Buckner&ei=UTF-8&fr=chrf-yff17a
http://homicides.suntimes.com/2014/08/16/shaquise-buckner-16-shot-dead-in-west-englewood/
Manteca teen shot, killed on Saturday
By Glenn Kahl Reporter gkahl@mantecabulletin.com 209-249-3539
POSTED July 6, 2015 12:21 a.m.
https://upload.wikimedia.org/wikipedia/commons/thumb/f/ff/MantecaCA.jpg/375px-MantecaCA.jpg
A 15-year-old East Union student was shot and killed at about 3:30 a.m. Saturday morning while visiting friends in a home in the 2100 block of Yosemite Avenue, according to police.
A family member said the victim was Antonio Brown, who was reportedly an honor roll student and played on the East Union baseball team.
Lt. Tony Souza said it is unclear whether the shooter was on foot or fired into the home from a car. It had not been determined whether the shot came from a hand gun or a rifle. Officers immediately began life saving measures when they arrived on the scene until they were relieved by Manteca Fire and Ambulance personnel.
Investigators are asking anyone with information pertaining to the case to contact the Manteca Police Department at 209.456.8101.
http://www.mantecabulletin.com/section/1/article/125702/
Teenaged Honor Student Killed in Home Invasion
By Aaron Gilchrist
Shock and sadness after a 17-year-old was murdered in her own bedroom in Prince George's County. Amber Stanley was an honor student. She had dreams of becoming a doctor. But that dream came to a violent end last night. Pat Collins has the latest on the investigation. (Published Thursday, Aug 23, 2012)
Updated at 11:10 PM EDT on Thursday, Aug 23, 2012
A 17-year-old honor student is dead after an apparent home invasion in Kettering, Md.
Prince George's County police responded to a report of gunshots at a home in the 100 block of Chartsey Street just after 10 p.m. Wednesday.
Teen Remembered as a Dedicated Student
[DC] Teen Remembered as a Dedicated Student
Authorities said 17-year-old Amber Stanley was shot and killed in her own bed Wednesday night. (Published Thursday, Aug 23, 2012)
Once in the home, they found the body of Amber Stanley,
who was shot and killed in her bed.
Neighbors remembered her as a quiet, dedicated student who had hoped to attend Harvard University. Stanley had just started her senior year at C.H. Flowers High School in Springdale, Md., where she was a member of the school's science and technology program.
Teenager Shot in Home Invasion
[DC] Teenager Shot in Home Invasion
Tracee Wilkins is on the scene. (Published Thursday, Aug 23, 2012)
"She was a very affable young lady," said Principal Gorman Brown. "Students loved her; teachers loved her. She was very active in our school community."
Brown thought Stanley could have gone to any school she'd wanted and likely would have earned a scholarship.
"This young girl had a bright future ahead of her with dreams to pursue and goals to reach," read a statement from Prince George's County Public Schools.
Stanley's 37-year-old sister and her small daughter, as well as a 17-year-old foster sister, were at home when the shooting happened.
News4's Tracee Wilkins reports the young woman's body was removed from the house about 6 a.m. Thursday, as officers combed the yard around the house for evidence. Stanley's mother arrived and watched in shock as her daughter's body was removed.
Police said a man entered the home, shot Stanley in her bedroom, and left the house without injuring anyone else.
They're asking anyone who saw anything to come forward. They have not released the identity of the victim.
Police were also at the house about two weeks ago. Neighbors said Stanley's foster sister, who's been living in the house for about six months, had reported that someone had tried to rape her.
Anyone with information should call Crime Solvers at 866-411-TIPS.
Published at 8:05 AM EDT on Aug 23, 2012
http://www.nbcwashington.com/news/Teenager-Honor-Student-Killed-in-Home-Invasion-167167075.html
https://search.yahoo.com/yhs/search?hspart=mozilla&hsimp=yhs-006&ei=utf-8&fr=ytff1-yff17a&p=Amber%20Stanley&type
=
Honor student shot, killed at home was not intended target
Tysean Williams was shot multiple times in his torso in his doorway on Adams Street on Nov. 6, police said. Video by Jamie Germano
Jon Hand, Staff writer 3 p.m. EST November 7, 2013
A 15-year-old honor student in the Wheatland Chili School Distict Scottsville, NY was shot multiple times and killed when he opened the door to his Adams Street home Wednesday.
And while police say Tysean Williams was not the intended target, they also don't believe the shooting was random....
http://www.democratandchronicle.com/story/news/local/2013/11/07/honor-student-shot-killed-at-home-was-not-intended-target/3466819/
U.S.
Texas Student Fatally Shot by Campus Police After Traffic Stop
Dec. 9, 2013
By TARA BERARDI via Good Morning America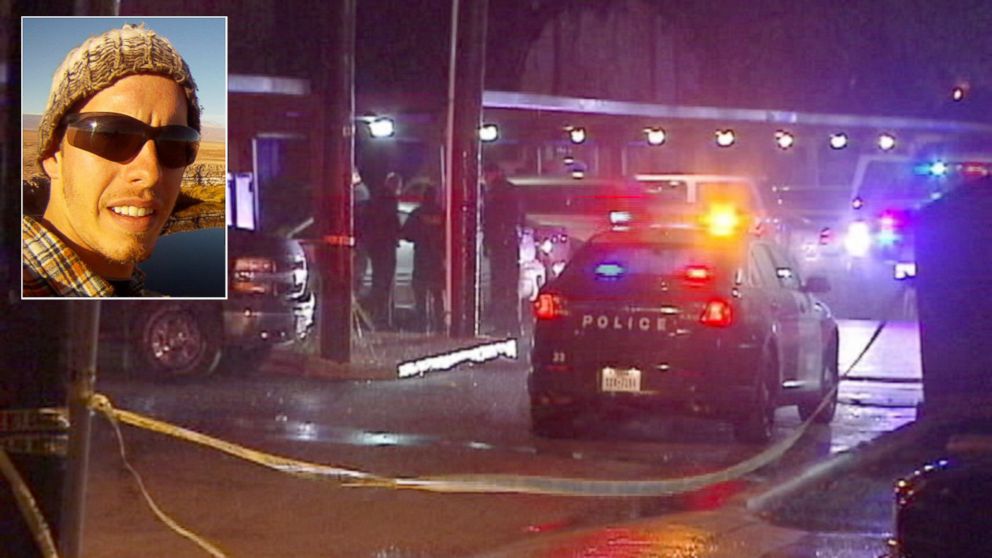 536 Comments
PHOTO: University of the Incarnate Word student, Cameron Redus, was shot by campus police after an altercation, Dec. 9, 2013, in San Antonio.
University of the Incarnate Word student, Cameron Redus, was shot by campus police after an altercation, Dec. 9, 2013, in San Antonio.
KSAT-TV/ABC News|Facebook
Next Video Cops Kill Hofstra Student in Home Invasion Standoff
Auto Start: On | Off
A 23-year-old honor student is dead after he was fatally shot by a campus police officer during a traffic stop in San Antonio, Texas, police said.
University of the Incarnate Word student Robert Cameron Redus was pulled over by Cpl. Christopher Carter at 2:30 a.m. Friday near the campus for driving "erratically at a high rate of speed," police said. Then, according to police, "a struggle ensued between the suspect driver and the police officer." The incident occurred in the parking lot of the Tree House Apartments, which is adjacent to the campus.
Redus was shot multiple times during the struggle and pronounced dead at the scene, police said.
"There was boom, boom, boom, boom, boom -- six shots," a witness, who asked to not be identified, told ABC News affiliate KSAT-TV.
Authorities say it's unclear why the struggle ensued and why Redus was shot multiple times. The University confirmed that Carter is on paid administrative leave while the investigation continues, which is standard procedure for police agencies in Texas. Carter "has an extensive law-enforcement background" and has been with the school for "several years," the university said in a statement.
ABC News was unable to reach Carter for comment. Police didn't provide additonal details of the incident.
"Our thoughts and prayers go out to the families of the student and officer involved in this incident," said UIW President Dr. Lou Agnese in the release.
Redus' family said in a statement, "We are understandably devastated by the death of our dear son Cameron and we ask for your prayers as we deal with our tragic loss."
Redus' friends are still in shock and gathered at the campus Saturday to remember him at a vigil.
"He's not an aggressive person at all, so the story just doesn't really make sense to any of us," student Sarah Davis told KSAT.
Others remembered Redus as a kind, well-liked student within the university community.
"Cameron was the sweetest, kindest, gentlest person," Redus' friend Annie Jones said. "So compassionate."
The incident is being investigated by the Alamo Heights Police Department with the assistance of the Texas Rangers.
http://abcnews.go.com/US/texas-student-fatally-shot-campus-police-traffic-stop/story?id=21144725
Honor student, 14, killed after she loses control of go kart and smashes in to fence
By Lydia Warren
Published: 08:53 EST, 21 July 2014 | Updated: 12:42 EST, 21 July 2014
Kierstin Eaddy, an experienced go kart driver, was taking part in a solo race in Texas on Sunday when she was seen accelerating after the finish line
She smashed into a low fence which ripped off her helmet
She was airlifted to hospital but later died
Fort Worth authorities are now investigating whether the accident was caused by a mechanical failure
Read more:
http://www.dailymail.co.uk/news/article-2700052/Honor-student-14-killed-Go-Kart-crash.html
Father: Son killed in crash was Lancaster honor student
Jeff Barron, jbarron@lancastereaglegazette.com 2:03 p.m. EDT May 22, 2015
LAN CrashVictim 0523.jpg
(Photo: .)
1780 CONNECT 37 TWEETLINKEDIN 10 COMMENTEMAILMORE
LANCASTER – The Lancaster High School senior killed Thursday in a car crash on Lithopolis Road held two jobs and worked 50 to 60 hours a week to try and afford college, his father said.
"He was very, very smart," Mark Atkinson said of his son, also named Mark, who worked at a Canal Winchester automotive business and at Fat Cat Pizza. "He was on the A-B honor roll."
He said the younger Atkinson was coming home from the automotive business when he died and that he had stayed late to help a co-worker.
Read story at:
http://www.lancastereaglegazette.com/story/news/local/2015/05/22/crash-victim-father/27784769/
http://www.wisefishreport.com/stop-the-war-now.html
http://bitchworld.weebly.com/ufo-prevent-nuclear-shots.html