238,000 US veterans died waiting for health care – leaked document - Published time: July 14, 2015 04:14 Get short URL -
http://rt.com/usa/273475-us-veterans-die-waiting-treatment/
-
http://rt.com/
-
-
-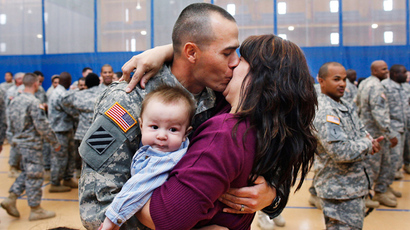 THE VA IS KILLING VETERANS March 3, 2014 by Blackside Concepts -
http://www.oafnation.com/beards-and-bacon/2014/3/3/the-va-is-killing-veterans
http://rightwingnews.com/
-
http://rightwingnews.com/democrats/one-third-of-our-military-veterans-on-the-medical-wait-list-have-already-died/
One-Third of Our Military Veterans on the Medical Wait List Have Already Died - 14 Jul, 2015 by Warner Todd Huston -
http://rightwingnews.com/author/wth/
Posted by (Dr.) Will P. Wilson on the
http://www.APFN.org
Message News Board -
http://disc.yourwebapps.com/Indices/149495.html
on July 14, 2015 in response to -
William Mount Message For leaders of Russia, Greece, Spain and Germany -
http://disc.yourwebapps.com/discussion.cgi?disc=149495;article=154738;title=APFN
PS POST David Suzuki's Fukushima Warning Is Dire And Scary (VIDEO) T Tue Jul 14, 2015
http://disc.yourwebapps.com/discussion.cgi?disc=149495;article=154752
; -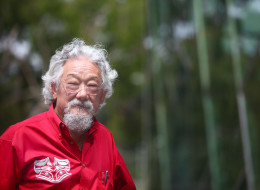 VA killing Veterans
https://www.google.com/?gws_rd=ssl#q=VA+killing+Veterans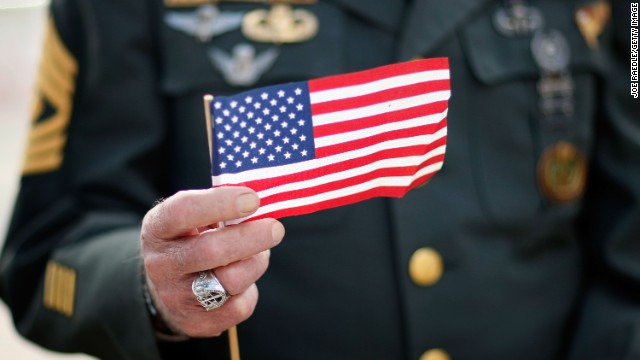 READ MORE: Veterans at risk: 6 key elements of suicide-prevention law - Veterans at risk: 6 key elements of suicide-prevention law Published time: February 12, 2015 19:01 Get short URL
http://rt.com/usa/231799-veterans-suicide-prevention-law/
Whistleblowers say VA mismanaged veterans' benefits for years Published time: February 26, 2015 02:53 Get short URL -
http://rt.com/usa/235587-va-mismanaged-veterans-benefits/
238,000 US veterans died waiting for health care – leaked document
Published time: July 14, 2015 04:14 Get short URL
http://rt.com/usa/273475-us-veterans-die-waiting-treatment/
A leaked document shows nearly one-third of the 847,000 veterans in the Department of Veteran Affairs' backlog died while waiting for treatment, amounting to more than 238,000 patients, according to documents obtained by the Huffington Post.
The VA maintains that the number is so large because it has no mechanism to purge the list of dead applicants, and that some of the veterans may have died years ago. VA spokeswoman Walinda West told the Huffington Post that some people on the list may never have completed an application, or could be using other insurance.
She said 81 percent of the veterans who come to the VA "have either Medicare, Medicaid, Tricare or some other private insurance," West said. "Consequently, some in pending stays may have to use other options instead of completing their eligibility application."
The documents came from a VA program specialist, Scott Davis, who has been a whistleblower on the department's failings in the past. He disputed West's answers, saying an incomplete application would not have made it onto the VA's pending list. He added that the department only began electronic health care enrollment in 1998, and that this was when the backlog began. As for the point about veterans using other insurance, he said that was "immaterial and a farce."
"VA wants you to believe, by virtue of people being able to get health care elsewhere, it's not a big deal. But VA is turning away tens of thousands of veterans eligible for health care," Davis told the Huffington Post. "VA is making it cumbersome, and then saying, 'See? They didn't want it anyway.'"
Read more -
http://rt.com/usa/235587-va-mismanaged-veterans-benefits/
Whistleblowers say VA mismanaged veterans' benefits for years
The documents also show poor record keeping at the agency. In one instance, 2.35 million veterans, whose records amounted to about 13.5 percent of the 17.4 million records total, died but did not have their date of death recorded in the enrollment system. Yet dates of death were recorded in a different information database.
Copies of the document have been sent to the House and Senate committees that oversee the VA, as well as the White House.
The VA provides $95 billion worth of entitlements to veterans each year. However, according to the agency's own figures from 2008, only 36 percent of the 23.4 million military veterans from all wars were receiving benefits and services – about 8.5 million. The benefits and services include healthcare, education and training, disability payments, military pensions to veterans and their surviving spouses, and burial benefits.
The disclosure is the latest controversy to engulf the VA since last summer's scandal at a Phoenix VA hospital that led to congressional hearings. Then-Secretary of Veterans Affairs Eric Shinseki resigned when it was revealed that about 40 veterans had died waiting for timely access to healthcare.
The VA's Office of Accountability Review, which was established in 2014 to promote leadership accountability within the department, is currently handling 80 cases, of which 15 involve whistleblower retaliation.
= = = =
willpwilson 908 What is the NWO agenda? Chemtrails-GeoEngineering? Mon Jul 13, 2015
What is the NWO agenda? Chemtrails-GeoEngineering?
-
http://www.thelibertybeacon.com/
- California Governor Has Received Evidence Proving Drought Was Geoengineered - Posted by: Dawn Egelseer -
http://www.thelibertybeacon.com/author/dawn2015/
- Published July 13, 2015, in ENVIRONMENT -
http://www.thelibertybeacon.com/category/environment/
-
Posted by (Dr.) Will P. Wilson on the
http://www.APFN.org
Message News Board -
http://disc.yourwebapps.com/Indices/149495.html
on July 13, 2015 in response to -
William Mount Message For leaders of Russia, Greece, Spain and Germany -
http://disc.yourwebapps.com/discussion.cgi?disc=149495;article=154738;title=APFN
Governor Jerry Brown BETRAYS California Residents, Ignores Geoengineering Causes Of Historic California Drought Posted on July 3, 2015 by State of the Nationby StateoftheNation -
http://stateofthenation2012.com/?p=13962
-
http://stateofthenation2012.com/
- SOTN: Alternative News & Commentary Revealing the True State of the Nation -
What is that agenda?
The agenda is a complex and convoluted one. The primary purpose of the California strategy is to use the engineered drought as a means to impose an unlawful geoengineering program … as a 'remedy' to this and all future droughts and deluges. There is now no question that the drought was purposefully geoengineered over the course of Jerry Brown's most recent tenure as governor. He has never once publicly addressed the persistent chemtrails which have been sprayed incessantly over the past five years.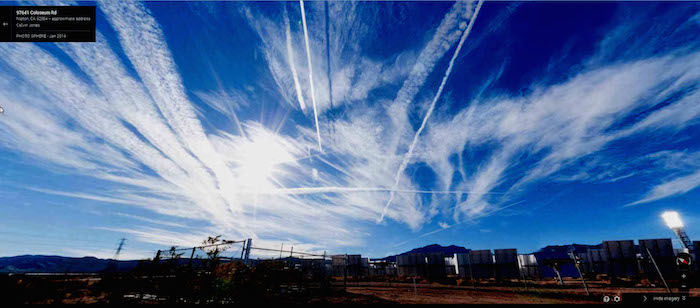 Governor Brown Has Repeatedly Received Scientific Evidence Indicating That The Drought Was Purposefully And Meticulously Geoengineered
And yet in spite of this indisputable evidence, he has never responded to those parties who have provided the volumes of scientific research showing how it was geoengineered. The soil samples alone have revealed shocking levels of aluminum, barium and strontium. Each of these chemical elements just happens to be the major components of the standard chemtrail mix which is sprayed daily across the skies of America.
Of course, the resulting chemclouds then rain these noxious chemical agents on the land and water below. Over years of chemtrailing these and other toxic chemical compounds begin to bioaccumulate in the vegetation and animals on land, as well as in the marine animals and plants in the water bodies. Whole forests in northern California are now rapidly disappearing as both heat stress and lack of water conspire with these chemical contaminations to systematically weaken the trees. Then various types of pestilence and other infestations eventually kill off square miles of once healthy trees.
Governor Brown is fully aware of this devolving situation and has done nothing to address it. The chemtrailing continues as before despite so many bringing it to his attention. In many locations the chemtrailing operations appear to have been considerably ramped up to an alarming level of intensity. And still the Governor's office has no response to those who have alerted him to the regularly chemtrailed skies and worsening emergencies across the state (e.g. wildfires in the form of forest fires, brush fires, grass fires; mudslides and flash floods; tree blight and plant pestilence; forest collapse; agricultural contraction; reservoir water loss, evaporating lakes and ponds, etc.).
Governor Brown has also received satellite imagery evidence conclusively documenting the role that HAARP technology has played in geoengineering the California drought.[1] Satellite images do not lie, and leave very little room for misinterpretation for those experienced meteorologists who know how to read them. The Brown executive team has received this irrefutable scientific evidence and more. Nevertheless, they have refused to address it in any official manner, and have chosen to ignore it after deliberate consideration.
Because of this geoengineering phenomenon, the weather forecasters around the state have been made to look like total incompetents, as are the meteorologists in every state nowadays. How does a state government properly function in a state where the weather is now completely unpredictable, except for those who really do control the weather? Does the governor even consult with his chosen meteorologists during the ever-occurring disastrous weather events? Does he ever convene his panel of climate experts to discuss the reasons for the new climatological trends criss-crossing the state?
Just as the current covert and illicit geoengineering regime in California has exposed Governor Brown to be either another willfully negligent political operative who cares not a whit for the state or its residents. Or, he is prominently configured within a pivotal scheme to use California as an example for every other state, should they fail to succumb to the coming 'legalized' regime of geoengineering.
California does appear to be primary cog in the global machinery that was engineered to implement a New World Order to be administered by a One World Government that will be initially established to 'fix' global climate change. The following article well explains both the plot and purpose behind this highly ambitious and fatally flawed scheme.
One World Government Initially Emerging As Global CO2 'Management' Regime
It's no accident that Jerry Brown's tenure as governor has perfectly paralleled Barack Obama's. Both politicos have had carefully managed political images that would be used to corral the entire spectrum of Democratic and left-wing, liberal and progressive voters into a pen of blind acceptance and uncharacteristic compliance. In this fashion a big chunk of the electorate has been used to manufacture consent around some of the most weighty issues that are preparing the way for this newly emerging and highly oppressive carbon management regime.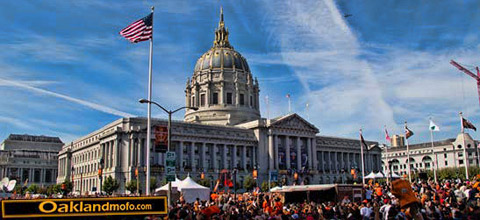 = = = =
US GOVERNMENT SUED FOR RADIATION United States Government Sued For Wrongful Human Radiological Experiments Source: Business Wire -
http://www.yvwiiusdinvnohii.net/political/sudradat.htm
-
http://www.yvwiiusdinvnohii.net/
= = = =
willpwilson 908 Raytheon's Jade 2 Artificial Intelligence-AI-super computer
http://disc.yourwebapps.com/discussion.cgi?disc=149495;article=154704;title=APFN
= = = =
willpwilson 908 - Action Alert: Human Experimentation Requires Prosecution
http://disc.yourwebapps.com/discussion.cgi?disc=149495;article=154548
;
= = = =
http://www.seattle.gov/cable/publicaccesstv.htm
-

-
Watch Videos Online -
http://seattlecommunitymedia.com/watch-videos-online
-
Call 4 Investigation Produced by Patricia Shupe & Don Grahn
http://seattlecommunitymedia.com/node/10434/list-shows
All Day Live produced by Will P. Wilson Twitter @alldaylive
http://seattlecommunitymedia.com/node/18550/list-shows
All-ways Pursuing Truth Produced by Don Grahn
http://seattlecommunitymedia.com/node/7578/list-shows
Truth vs. NEW$, Inc.Produced by Don Grahn
http://seattlecommunitymedia.com/node/10422/list-shows
Janet Reiner: MIRSTV -
http://www.MIRSNOW.com
-
Mortgage Investigative Research Services TV -
Criminal Spirituality Produced by herberb Gerald Sutton - Twitter @herberb01
http://seattlecommunitymedia.com/node/135450/list-shows
MindControlUSA - produced by Laura Solway
http://seattlecommunitymedia.com/node/241770/list-shows
Janet O'Brien - "Public Interest Issues Show"
http://seattlecommunitymedia.com/node/14002/list-shows
"Barbara Stone", "(IV)" "IMDB" "FLORIDA" Whistleblower" Produced by Janet O'Brien-
http://seattlecommunitymedia.com/node/454293/list-shows
From Seattle:
http://www.SeattleCommunityMedia.com
Also Linked at
http://www.apfn.org
- Message News Board:
http://disc.yourwebapps.com/Indices/149495.html
Sincerely, Will P. Wilson -
http://www.MediaCific.com
willpwilson 908 We Need a Global Coalition to Defeat the Face of Evil Tue Jun 9, 2015
http://disc.yourwebapps.com/discussion.cgi?disc=149495;article=154471;title=APFN
We Need a Global Coalition to Defeat the Face of Evil - Wed Jun 10, 2015 -
http://english.farsnews.com/
-
http://english.farsnews.com/newstext.aspx?nn=13940318101037
-
Wilson on July 03, 2015 -
http://www.MediaCific.com
http://www.Twitter.com/alldaylive
-
http://www.twitter.com/willpwilson
-
http://www.Twitter.com/mediacific
-
http://www.facebook.com/willpwilson
-
http://www.facebook.com/mediacific
-
http://www.youtube.com/willpwilson
-
http://www.gofundme.com/alldaylive
-
alldaylive -
https://www.google.com/?gws_rd=ssl#q=alldaylive
= = = = =
browns gas patents -
https://www.google.com/?gws_rd=ssl#q=browns+gas+patents
Ionic Factors in the making of Browns Gas Hydroxy Gas, thereof, and the means for growing rare metal crystals as for example, growing gold crystals, and as well as silver crystals from the Hydroxy Gas Generation and Irrigation for the Oxy Clone watering systems and for running the facility powers systems from the generation of the Hydroxy Gas that serves as a secondary application for finding that the Hydroxy Gas Browns Gas will also prevail for providing super hydrated super ionic boosted water for all agriculture and for all human needs. This form of plasma purification thus also provides a means for growing plants at rate of more then four times faster and bigger then with the normally non plasma treated water that is considered to be non hydroxy non electrical covalence charged water. Normally uncharged water is considered to have only a very residual ionic suspension whereas, Hydroxy water is a whole different realm of science that is soon will have to be taken more seriously. Currently all public water supplies are only that of being non hydroxy treated or generated water sources, and or water sources and pubic utility systems.