Jetliners Encounter UFOs Over New Jersey
NARCAPPlane
On Monday night, November 17, 1997, ham radio operator John N. Gonzalez, N2IXW, picked up a UFO report while listening to radio traffic on the air.
According to a MUFON report, Gonzalez heard the conversation between the tower at Newark, N.J. airport and Flight 262 on 118.300 MHz. Two other unidentified aircrews also joined in the conversation.
Here is a transcript:
JET #2: "Watch out! The two (UFOs) are coming up to you."
FLIGHT 262: "Well, Captain, the two up here are coming down to meet with you."
TOWER: "Flight 262, what is your status?"
FLIGHT 262: "We have 236 souls onboard and fifty thousand (pounds) of fuel. I think these damn things are going to hit us.
We are over Morristown just in case there is a collision with them. (pause) They have taken off towards the northeast.
And, by the way, towards the northeast, it also looks like a meteor or space debris is coming down."
(Editor's Note: Monday night, November 17, was the tail end of the annual Leonid meteor shower.)
TOWER: "Do you wish to report a UFO sighting?"
FLIGHT 262: (Pause) No, we have nothing to report."
JET #2: "We heard you. I am making sure the passengers are all right. And, no, I have nothing to report, either."
JET#3: "You guys have seen more than your share of UFOs. I know I have."
TOWER: "Who are you? Please identify yourself."
(There was no response)
"Flight 262, go to the emergency frequency. We will meet with the both of you there."
(See MUFON Skywatch Investigations #47. Many thanks to George A. Filer of MUFON for letting UFO ROUNDUP quote from his report.)
Alaska Disc
Alaska11Mar16
Ketchikan — I was at home and watching webcams on March 11, 2016. Ketchikan Public Utilities (KPU) operates six views of the docks, water, and the town.
Every few minutes the cameras update. So I captured a few images and went back into the cams.
It was then I noticed the dark orb in a south facing cam.
Reviewing all five cams only the two facing south had the orb from two separate locales.
Each confirmed the orb as real and not camera lens problems.
The object drifted slightly. I could tell by lining up distant mountains and close up objects of the cams and capturing the object.
After about three hours, one cam lost the orb.
What was weird is on the other cam it was still there. Thanks to MUFON CMS
California Square
CalifSan ramonJuk12
San Ramón — My friend and I were having a sleep over late at night four years ago when I awoke at 3:59 AM in my sleeping bag.
I looked out into the dark sky through the space in between my friend's bedroom blinds on July 7, 2012 and saw a plane.
Quickly realized it was flashing too fast and moving way to slow for a plane. I also noticed it was square; I wake up my friend as fast as I can in his bed.
He is as fascinated as I am. I snap a quick picture of the object.
Then I noticed it was speeding up and the lights seemed like it was on fire and would stay in our vision for 5-6 minutes.
We felt puzzled and scared. Thanks to MUFON CMS
Florida Orbs
FLOcklawaha7Mar16
Ocklawaha — What looked like three silver diamond shaped objects hovering March 7, 2016. They moved a little while and then stopped at 9 PM.
Then I saw three saucer shaped objects move what looked like the same direction. The objects had blinking red and white lights on and off. Then they disappeared.
Then in the day I saw a silent silver object triangle fly across the sky with a little bit of white trail, but it wasn't a plane It made no noise. Thanks to William Puckett, Director Website
Georgia Lights
GASavanah3Mar16
Savannah — I was walking on River Street taking many night photos using my LUMIX DSLR camera on March 9. 2016.
When I came back to my girlfriend's dorm to look at my photos, we noticed the strange lights above the bridge. I have no idea what it can be. Thanks to MUFON CMS
Michigan Orange Object
MIdetroit12Mar16
Detroit — On March 12, 2016, I was taking a photo of the Moon and observed an orange object in the sky. The object was moving very slowly and appeared to be almost hovering. I had my camera and started taking photos (first with a 400mm Lens and then with a 35mm lens exposed over 30 seconds). In trying to ascertain what these light are I Googled "Orange Lights UFO" and came across your website. Note: The witness edited the photo before sending. The original (unedited) photo has been requested. Thanks to William Puckett, Director Website
UFO PREVENTS NUCLEAR SHOTS
The picture above of two great fireballs in the sky is from Vera Beach, Florida of a CE-5 event. That is where the viewers had been visiting with our extraterrestrial elders from space and agreed ahead of time to meet there.
Kosher meteor captured flashing across night sky in Iowa
12 hours ago December 29, 2013 3:26PM
A GIANT 'ball of fire' which shot across the night sky in Iowa in the US Midwest has been captured in incredible security footage.
That is the great ball of fire that was burst off before reaching Chelyabinsk. Might we wonder who has such technical capability to approach from behind and shoot a rod right through the great ball of fire?
The flash of the exploding nuclear warhead of an air-to-air rocket is shown as a bright sun in the eastern sky at 7:30 a.m. July 19, 1957 at Indian Springs Air Force Base, some 30 miles away from the point of detonation. A Scorpion, sister ship of the launching aircraft, is in the foreground.
(National Nuclear Security Administration / Nevada Site Office)
The picture to the right is of the fireball that exploded over Chelyabinsk, February 15, 2013.
To the farthest right is the fireball over Argentina 4-21-2013
WARHEAD IN CONTROLLED BURN OFF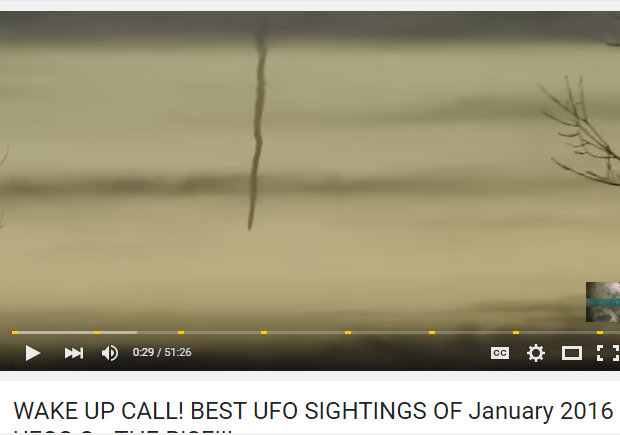 Details at:
http://bitchworld.weebly.com/ufo-prevent-nuclear-shots.html