Homeless NH Man Dies In Police Custody After Suing Them Twice – He Didn't Have $100 For Bail Staff file photo by Don Hims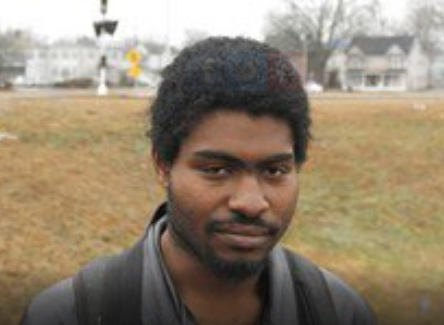 Jeffrey Pendleton near the Veterans and Taylor Falls Bridges between Nashua and Hudson where he once panhandled.
By Victor Ochieng
A 26-year-old homeless man ended up dead in a New Hampshire jail last Sunday after he failed to raise $100 bail, leading to his lock up.
The New Hampshire Union Leader said that the deceased, Jeffrey Pendleton, was nabbed by officers on Wednesday and charged with marijuana possession.
Pendleton, who'd won a number of legal battles relating to the criminalization of poor people, was found unconscious in his jail cell at Valley Street Jail in Manchester, New Hampshire.
Officers reported that Pendleton didn't show any signs of being "in any form of distress."
So far, the cause of his death hasn't been established, although an autopsy had been scheduled for Monday.
On Tuesday, David Dionne, superintendent of the Hillsborough County Department of Corrections, said that the autopsy report hadn't been released.
Pendleton's death shows how the criminal justice system is biased against defendants of lowly means, a concern the deceased had been fighting against a few years prior to his death.
It wasn't his first time being locked up at the Valley Street Jail. Back in 2014, Pendleton was arrested by officers and charged with criminal trespassing after he was found walking through a park.
In that case too, his bail was $100 and he was unable to raise it seeing him spend over a month in jail before the hearing date.
http://yourblackworld.net/2016/03/17/homeless-nh-man-dies-in-police-custody-after-suing-them-twice-he-didnt-have-100-for-bail/