AMAZING UFO activity over Henderson, Nevada 3-Sep-2016
Posted on September 12, 2016 by LUFOS in Latest posts, N. America, UFO videos // 7 Comments
henderson-ufo
Here's one really interesting video of huge unidentified flying objects in the sky above Henderson, Nevada. This happened on 3rd September 2016.
Witness report: What a strange night! My wife is coming home tonight after spending seventeen days in Europe with her brother and sister.
Her airplane doesn't land until 11:20 pm so I thought I would get some UFO hunting in even though it was really windy.
I left the camcorder inside and only took the night vision camera out because it does much better than the camcorder in windy conditions.
I was filming numerous lights over at Nellis Air Force Base when all of a sudden I noticed some bright lights over in Henderson.
As a matter of fact it was the same spot I filmed last night.
This time, all I had was the night vision camera and what it caught was astonishing.
I captured four UFOs in a bunch that were moving slowly to the left and moving around each other.
This was extremely exciting for me because I don't really have any night vision footage like this from that location.
There is also a lot of regular air traffic which includes airplanes and helicopters but the UFOs will be easy for you to spot.
I truly believe this video cannot be debunked.
Author (Steven Barone @ youtube)
VIDEO 9.18 AT
http://www.latest-ufo-sightings.net/2016/09/amazing-ufo-activity-henderson-nevada-3-sep-2016.html
A UFO That Becomes Three Baffles A Utah Witness At Salt Lake City
Posted on September 13, 2016 by LUFOS in Latest posts, N. America, UFO photos // 0 Comments
UFO
A black, disc-shaped object was spotted splitting into three objects, moving back as one, and flying out of sight quickly, according to a witness in Salt Lake City, Utah.
The witness, 37, was with his sister, 24, brother, 27, and two sons, ages 8 and 10, driving along the I-15 south of Salt Lake City on August 11, 2016, at 9:20 pm when the sighting took place.
The reporting witness stated he was the first to see the flying black object, which appeared to be around three miles away, and approximately 1,500 feet off the ground.
The UFO thing was initially a joke as he told his boys to look what he just noticed.
His adult companions thought the thing was just a cloud.
He initially agreed as he was just trying to trick the boys when he referred it a UFO.
While still thinking it may be a cloud, he decided to begin snapping some photos.
According to the witness, the photos were in low quality as he was just using his cell phone while zooming to the max at a time when it was a little past sunset.
After taking multiple photos, he was shocked to see there were already three black classic UFO-shaped objects.
Moments later, he saw two and then one again.
The witness said that he did not notice them separate or come back together, wondering how they became three and then one.
The reporting witness then observed it picked up speed towards the north, heading to Ogden.
Just a few seconds, it disappeared. His brother estimated the object to be approximately 500 yards across and around half that tall.
According to the reporting witness, they were not excited about what they were watching at first, but slowly realized it wasn't a cloud when they saw three horizontally and evenly spaced apart around six hundred yards.
He added that they saw no light on the objects, just black.
He then reported their sighting to Mutual UFO Network and his testimony along with the photos was filed in Case 78355. Utah MUFON investigators are still investigating the case.
PS POST
Glowing UFOs over Nevada: Are These Mystery Craft......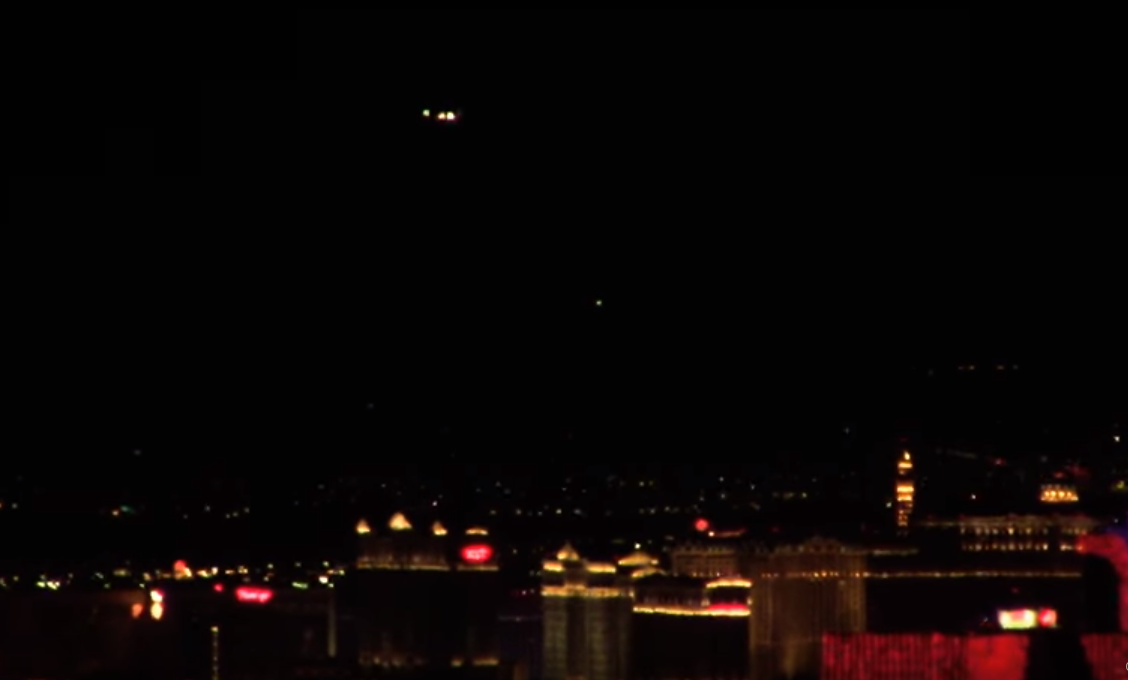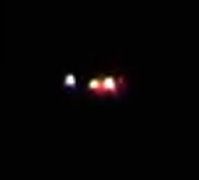 Sat Jun 11, 2016 22:04
VIDEO 16.41 LINK AND ANALYSIS AT
http://disc.yourwebapps.com/discussion.cgi?disc=149495;article=156243
;
UFO PREVENTS NUCLEAR SHOTS
The picture above of two great fireballs in the sky is from Vera Beach, Florida of a CE-5 event. That is where the viewers had been visiting with our extraterrestrial elders from space and agreed ahead of time to meet there.
12 hours ago December 29, 2013 3:26PM
A GIANT 'ball of fire' which shot across the night sky in Iowa in the US Midwest has been captured in incredible security footage.
Kosher meteor captured flashing across night sky in Iowa
UFO Fireball Comet Meteor over IOWA close up
VIDEO 1.10
https://www.youtube.com/watch?v=paa6fwsh4lg
This next is the great ball of fire that was burst off before reaching Chelyabinsk.
Might we wonder who has such technical capability to approach from behind and shoot a rod right through the great ball of fire?
The flash of the exploding nuclear warhead of an air-to-air rocket is shown as a bright sun in the eastern sky at 7:30 a.m. July 19, 1957 at Indian Springs Air Force Base, some 30 miles away from the point of detonation. A Scorpion, sister ship of the launching aircraft, is in the foreground.
(National Nuclear Security Administration / Nevada Site Office)
The picture to the right is of the fireball that exploded over Chelyabinsk, February 15, 2013.
To the farthest right is the fireball over Argentina 4-21-2013
NUCLEAR WARHEAD IN A CONTROLLED BURN OFF BY SIR CASPER OUR MARTIAN NEIGHBOR AND GOOD FRIEND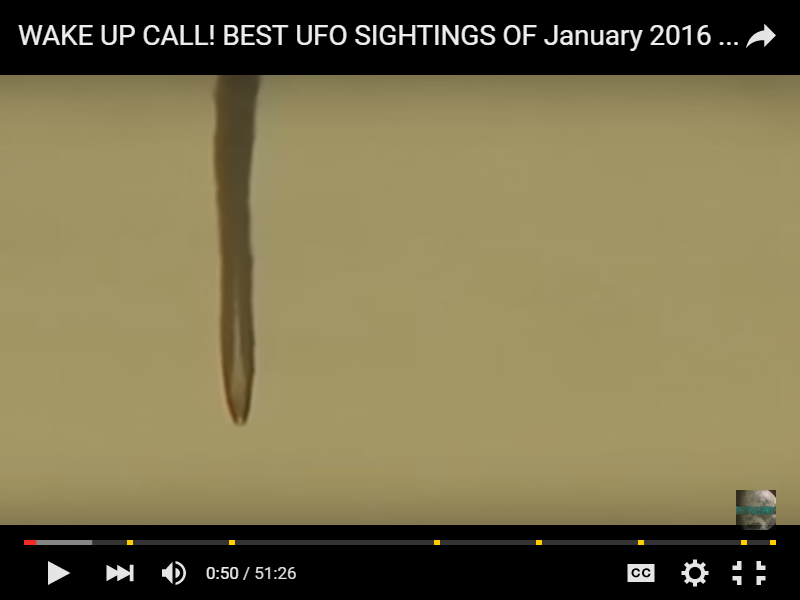 CONTROL BALLS HOLDING WARHEAD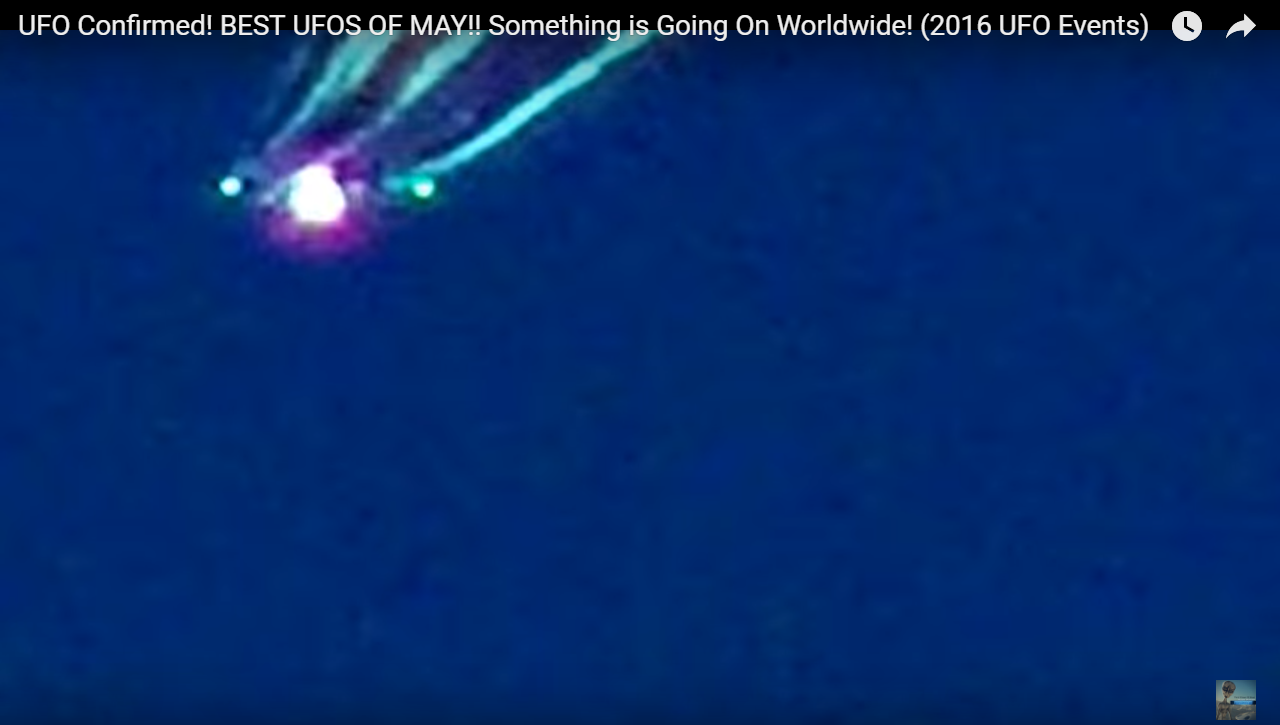 SMOKE DONUT ON MISSILE LAUNCH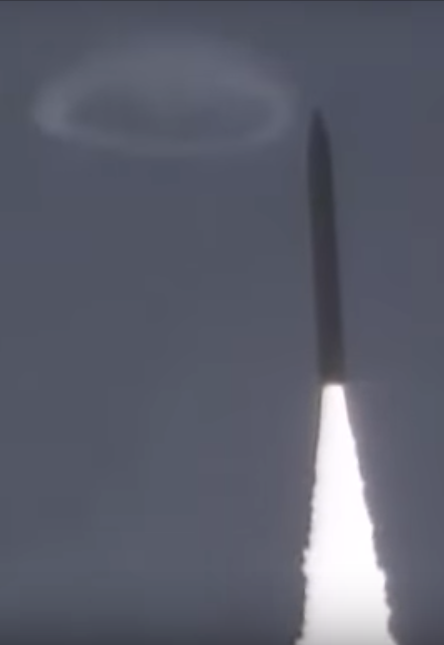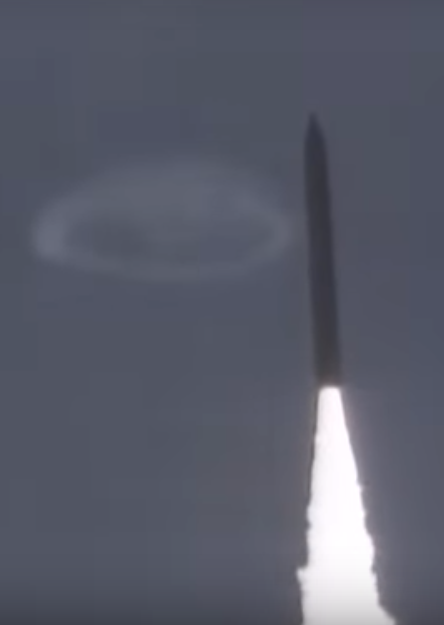 Details at:
http://bitchworld.weebly.com/ufo-prevent-nuclear-shots.html
WHAT IS THIS BLACK RING UFO FLOATING OVER DISNEYLAND? IT'S NOT THE FIRST TIME…
JUNE 30, 2016 | THE DAILY SHEEPLE | WWW.THEDAILYSHEEPLE.COM | 5,712 VIEWS
Screenshot 2016-06-30 at 4.35.28 AM
What is this thing floating over the Magic Castle at Disneyland?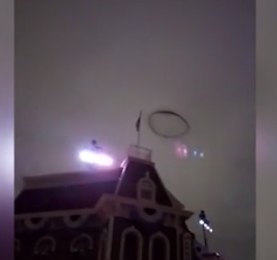 A similar ring has been seen elsewhere…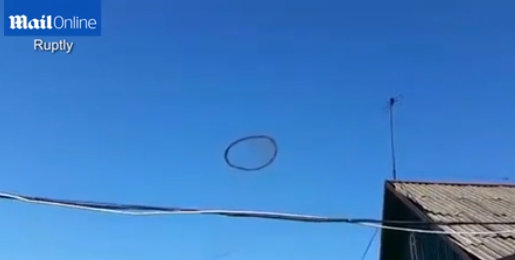 Delivered by The Daily Sheeple
We encourage you to share and republish our reports, analyses, breaking news and videos (Click for details).
Contributed by The Daily Sheeple of www.TheDailySheeple.com.
This content may be freely reproduced in full or in part in digital form with full attribution to the author and a link to www.TheDailySheeple.com.
http://www.thedailysheeple.com/what-is-this-black-ring-ufo-floating-over-disneyland-its-not-the-first-time_062016
Details at:
http://bitchworld.weebly.com/ufo-prevent-nuclear-shots.html