"Murphy Sees Me and Threw Me Out For My Rotten Tude to You"
Do some recall that Bitch used that title, "Murphy sees me and threw me out for my rotten tude to you," nearly 2 months ago? That post title was put up on August 25th, of this year.
Then why is it the same name for today? Because the post for today was just lost away and the last post before Bitch started using the free word processor "Libre," was done using MS Word. That was on August 25th. So he decided to use the same name for his post today.
So why was Bitch using Libre the free word processor rather than using "Word" that he has used for years?
Bitch has 2 computers that he uses for doing the daily post.
A Dell desk top that was built in 2002. Works great still. When they grabbed his house, he lost the software disks for the XP system. He has "Word" in that machine.
There is an issue in software that blocks the desktop computer from logging on to the wifi and without the disks to reset it he can not get it to log onto the wifi.
So he had been writing his post, converting it to WordPad and then putting it on a USB drive card and into his laptop machine that is connected to the wifi. That laptop machine has Windows 7.
When writing and doing research right on the web then copying he can put things right into his post using the laptop that is connected to the wifi.
His laptop does not have Word. It came loaded with windows 7 with word pad.
So he decided to use Libre free word processing software so that he could use his laptop machine to write, access the web and do his post.
Everyday when Bitch is finishing his post, he writes, "Love God, Have mercy."
On Libre when he wrote "Love God," it always filled in with: "Love Godfather."
Then he would erase the "father" part right after God. Might that "father" following God, indicate someone was fooling with him? It only popped up when putting the word "love" in front of God in it.
Bitch made a donation to Libre for using their free software. He checked his credit card records and found his donation was sent to Berlin, Germany.
Much has been written about software that has back doors in them that can be accessed remotely.
Bitch mechanically turns off his modem to reduce the chances of anyone getting into his system while he is writing.
Today he missed turning it off as he usually does as he is writing. When he noticed it and turned the modem off, he checked his processor temperature and found it was higher than normal when doing word processing.
Didn't pay much attention to it. Though he should of because in one keystroke, he lost ten hours of writing and research with Libre. Might the higher than normal processor temperature indicate that someone else was using his processor without him knowing about it?
He had about 55 Libre files since he started using it for his first post on August 26, and only 19 files remain. A few of those files were research for future posts.
Started writing to day at 12.31 AM. Still hoping to bring Labor in to try and help us survive this nuclear waste war that Judah is waging against us.
Be that as it is, it is now 11.43 AM and Bitch will start the post for today again. Some of it is in his notes so that is good. Some Tele receives he received and put right in to the post on the word processor and so there are no notes in his paper ledger.
Here now is today's rewritten post using MS Word software that is in my old machine. Thanks for reading this.
Tele receives:
"You are grr obvious. 7.20 AM
Excellent. 1.45 PM
They're bankrupt guys that fiend.
What can I do for you?
They stream us Loomis. 2.41 PM
Throw their press here. 3.16 PM
Throw them out. 6.11 PM
Jibbery rate done. 6.21 PM
Americans failed united humans.
You died them off really nice. 6.40 PM
Weap terror cost you's, nukes failed. 12.11 AM
STRIKE for your business. 12.12 AM
We've been hustled. 12.14 AM
The fish already fell. 12.9 AM
Peace failed merchant, it cost you your life forces. 12.20 AM
They kill us. 12.21 AM
Seat belt wars seeped. 12.22 AM
Think of the great gifts that you have received that have been thrown out. 12.25 AM
Their racket's completely thrown out. 12.27 AM
What could it be that holds you to destroy yourselves? 12.29 AM
Spiritual leave us quite fisty.
O my God, your lives have fallen down. 12.34 AM
You lost your lives to delightful Johns.
You're right falsing out yourselves dubiously. 12.35 AM
They shoot your tavern side. 12.36 AM
Your century is destroyed with your recklessness. 12.37 AM
1,500 years of hell on earth and you do nothing. 12.38 AM
They rolled the rabbit guys. 12.39 AM
You lost your lives filthing here. 12.40 AM
Irish rolled Jewish for abuse. 12.41 AM
Your life forces are furied-id. 12.45 AM
Our boost egg failed our boost out.
You died your gentle fair out, your field, they'll eventually put thee in. 12.46 AM
The white minnows fold subductively.
The altruist was suspended. 12.47 AM
They'll phase us out. 12.50 AM
Genocide died you rightfully. 12.52 AM
Patrick failed my healthy thoughtful. 12.52 AM
Right closing fallen out. 12.53 AM
They died us out here. 1.00 AM
Impecile. 101 AM
They mortified your psyche. 1.02 AM
It's a sure volcano.
Pat, you abolished 4 speed. 2.16 AM
Its fear. 4.38 AM
Deceitful. 5.22 AM
The merchants completely died. 5.27 AM
Hosperity. 5.39 AM
You lost your filthish crime, Bitch got them out of here. 6.11 AM
They rice fall you down. 8.05 AM
Our families support you. 10.35 AM
Prisonnel." 10.40 AM
~~~~~~~~
Thank you for the families support. If only Labor would give us some support, might we not have some chance to survive?
The countries that the mild man of the north lives in in Europe now bringing in the draft again. Do we see it is American power that is putting all the war in our world?
"Principal's rolling, call a STRIKE!"
Thank you Sir Jason for the telepathic message today.
Will Labor not call a STRIKE and take the peasant workers insurance collections off of us?
They've killed us in the tens of millions internally and in the hundreds of millions externally in their century of war. Will Labor not awaken and take the concession to issue our money away from them before they close 95% of us out of life form?
They plant their trap doors in software to slow us down.
"Get your best torture out innately."
Thank you Sir Morris for the telepathic message this day.
Must we not end funding abuse and put a halt to Judah torture sport?
What will it take for us to put ourselves on the track of life once again?
Innate: existing in one from birth; inborn; native:
2.
Inherent in the essential character of something:
3.
Originating in or arising from the intellect or the constitution of the mind, rather than learned through experience:
Might we consider our innate way is to never harm one another?
"Americans failed united human." That was a reverse speech from Asia.
Is it not clear that we have failed to the point of now becoming extinct in the next few years due to the nuclear waste war that Judah is waging against us?
Mordecai Vanunu.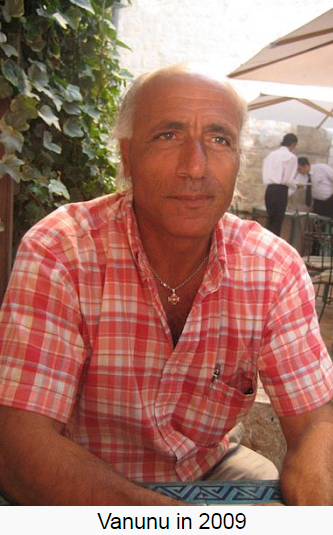 Mordechai Vanunu (1954) is an Israeli former nuclear technician and peace activist who, citing his opposition to weapons of mass destruction, revealed details of Israel's nuclear weapons program to the British press in 1986.
He was subsequently lured to Italy by a Mossad agent, where he was drugged and abducted by Israeli intelligence agents.
He was transported to Israel and ultimately convicted in a trial that was held behind closed doors
Vanunu spent 18 years in prison, including more than 11 in solitary confinement.
In July 2004 Vanunu claimed in the London-based Al-Hayat newspaper that the State of Israel was complicit in the assassination of John F. Kennedy.
He claimed there were "near-certain indications" that Kennedy was assassinated in response to "pressure he exerted on Israel's then head of government, David Ben-Gurion, to shed light on Dimona's nuclear reactor".
Vanunu said Israel's Mossad spy agency and the Shin Bet security services tried to rob him of his sanity by keeping him in solitary confinement.
"You didn't succeed to break me, you didn't succeed to make me crazy," he said. Vanunu also called for Israel's nuclear disarmament, and for its dismantlement as a Jewish state.
On 22 April 2004, Vanunu asked the government of Norway for a Norwegian passport and asylum in the country for "humanitarian reasons," according to Norwegian media. He also sent applications to other countries, and stated that he would accept asylum in any country because he fears for his life.
Former conservative Norwegian Prime Minister Kåre Willoch asked the conservative government to give Vanunu asylum, and the University of Tromsø offered him a job.
On 9 April 2008, it was revealed that Vanunu's request for asylum in Norway was rejected in 2004 by Erna Solberg,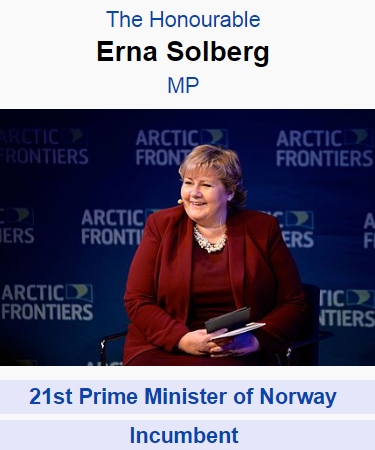 at the time Minister of Local Government in the liberal coalition government led by then Norwegian Prime Minister Kjell Magne Bondevik.
Vanunu had been sentenced to community service, but had stated his refusal to perform community service in west Jerusalem, claiming that he would be in danger of being assaulted by a member of the Israeli public, but offered to do community service in east Jerusalem. The Court refused Vanunu's offer.
Eleven days earlier, Amnesty International had released a press release following the announcement of this sentence: "If Mordechai Vanunu is imprisoned again, Amnesty International will declare him to be a prisoner of conscience and call for his immediate and unconditional release."
On 24 May 2010, Vanunu began serving his three-month prison sentence. On June 18, it was reported that Vanunu had been placed in solitary confinement.
On 6 June 2012, the High Court of Justice denied Vanunu's petition to renounce his Israeli citizenship. Vanunu said, "I want them to revoke my citizenship so that I can begin my life."
In March 2009 Vanunu wrote to the Nobel Peace Prize Committee in Oslo: "I am asking the committee to remove my name from the list for this year's list of nominations. I cannot be part of a list of laureates that includes Shimon Peres, the President of Israel.
He is the man who was behind all the Israeli atomic policy. Peres established and developed the atomic weapon program in Dimona in Israel.
Peres was the man who ordered the kidnapping of me in Italy Rome, Sept. 30, 1986, and for the secret trial and sentencing of me as a spy and traitor for 18 years in isolation in prison in Israel.
Until now he continues to oppose my freedom and release, in spite of my serving full sentence 18 years. From all these reasons I don't want be nominated and will not accept this nomination.
I say No to any nomination as long as I am not free, that is, as long as I am still forced to be in Israel. WHAT I WANT IS FREEDOM AND ONLY FREEDOM."
https://en.wikipedia.org/wiki/Mordechai_Vanunu
"We torched them HUGE," Judee say.
Romans 8:24 For in this hope we were saved. But hope that is seen is no hope at all. Who hopes for what they already have? 25 But if we hope for what we do not yet have, we wait for it patiently.
26 In the same way, the Spirit helps us in our weakness. We do not know what we ought to pray for, but the Spirit himself intercedes for us through wordless groans. 27 And he who searches our hearts knows the mind of the Spirit, because the Spirit intercedes for God's people in accordance with the will of God.
28 And we know that in all things God works for the good of those who love him, who have been called according to his purpose. 29 For those God foreknew he also predestined to be conformed to the image of his Son, that he might be the firstborn among many brothers and sisters. 30 And those he predestined, he also called; those he called, he also justified; those he justified, he also glorified.
31 What, then, shall we say in response to these things? If God is for us, who can be against us? 32 He who did not spare his own Son, but gave him up for us all—how will he not also, along with him, graciously give us all things? 33 Who will bring any charge against those whom God has chosen? It is God who justifies. 34 Who then is the one who condemns? No one. Christ Jesus who died—more than that, who was raised to life—is at the right hand of God and is also interceding for us. 35 Who shall separate us from the love of Christ? Shall trouble or hardship or persecution or famine or nakedness or danger or sword? 36 As it is written: "For your sake we face death all day long; we are considered as sheep to be slaughtered."
37 No, in all these things we are more than conquerors through him who loved us. 38 For I am convinced that neither death nor life, neither angels nor demons, neither the present nor the future, nor any powers, 39 neither height nor depth, nor anything else in all creation, will be able to separate us from the love of God that is in Christ Jesus our Lord.
1 I speak the truth in Christ; I am not lying, as confirmed by my conscience in the Holy Spirit. 2 I have deep sorrow and unceasing anguish in my heart. 3 For I could wish that I myself were cursed and cut off from Christ for the sake of my brothers, my own flesh and blood,…
4 The people of Israel. Theirs is the adoption as sons; theirs the divine glory and the covenants; theirs the giving of the Law, the temple worship, and the promises. 5 Theirs are the patriarchs, and from them proceeds the human descent of Christ, who is God over all, forever worthy of praise! Amen. 6 It is not as though God's word has failed. For not all who are descended from Israel are Israel.…
…7 Nor because they are Abraham's descendants are they all his children. On the contrary, Through Isaac your offspring will be reckoned." 8 So it is not the children of the flesh who are God's children, but it is the children of the promise who are regarded as offspring. 9 For this is what the promise specified: "At the appointed time I will return, and Sarah will have a son."…
While reading those words from the bible that was gifted to us thousands of years ago, might we think of the advanced extraterrestrial society that gave them to us to help ourselves in the end days that we are in now?
"At the appointed time I will return, and Sarah will have a son."…
Bitch's mother's name is Sarah. Coincidence or something more?
Might we not consider how accurately the Federation's computers simulated what would come about in the last days thousands of years ago?
Bitch only learned about Bitch in recent years. From reading reverse speech from videos and films from decades earlier he learned that Judah knew that Bitch would appear to close Judah out of here in the end times.
15 For He says to Moses: "I will have mercy on whom I have mercy, and I will have compassion on whom I have compassion."…
16 So then, it does not depend on man's desire or effort, but on God's mercy. 17 For the Scripture says to Pharaoh: "I raised you up for this very purpose, that I might display My power in you, and that My name might be proclaimed in all the earth." 18 Therefore God has mercy on whom He wants to have mercy, and He hardens whom He wants to harden.…
19 One of you will say to me, "Then why does God still find fault? For who can resist His will?" 20 But who are you, O man, to talk back to God? Shall what is formed say to Him who formed it, "Why have you made me like this?" 21 Does not the potter have the right to make from the same lump of clay one vessel for special occasions and another for common use?…
CONTINUES AT:
http://pjrsullivan.simplesite.com/420745173
…22 What if God, intending to show His wrath and make His power known, bore with great patience the vessels of His wrath, prepared for destruction? 23What if He did