Blinking Lights in the Dark Sky Could Be A UFO Communication Attempt
Posted on October 29, 2016 by LUFOS in Latest posts, N. America, UFO videos // 0 Comments Charlotte-UFOs
Strange lights have been observed in the night sky, and onlookers claimed they were from alien spacecraft.
UFO followers have been speculating online following the release of the strange lights video, which was captured on October 15, showing a cluster of between 5 and 10 lights. These lights appear to move randomly in dark skies over Charlotte, North Carolina.
A voice can be heard saying "Wow! What is it…?" as the camera tried to focus on the moving illuminations.
The videographer stated that he thought they were just flares off a chopper, but their unusual movements changed his mind.
YouTube username C Hulbert shared the footage, and it since receives mix comments.
One describes the footage as amazing and that it is the best he has seen in a while.
Another says it could be sky lanterns that appear to be blinking because they are moving and spinning in a low visibility amidst air pollution. He adds that sky lanterns could keep ascending higher and higher.
One commenter suggests that the lights could be a communication attempt. He noted that there are 3 luminosities for each light and all lights have two patterns. However, the one behind the camera moved around too much, so he can't tell where the repetition point, making it impossible to know the message, according to the commenter.
VIDEO 7.42 AT:
http://www.latest-ufo-sightings.net/2016/10/blinking-lights-dark-sky-ufo-communication-attempt.html
NASA Photo Shows Apparent Mothership On Lunar's Crater
Posted on October 30, 2016 by LUFOS in Latest posts, NASA, space, UFO photos // 0 Comments
An Apollo 15 photo sparks another theory of intelligent alien life on the Moon. It shows an alleged 10-kilometer long UFO mothership that appeared to be abandoned near the Waterman Crater. There's speculation among UFO enthusiasts that the image had not been intended for release.
They say that it is almost impossible to detect the mysterious object because the location where it is located cannot be seen directly from Earth.
One of the two photographs had already been deleted supposedly by NASA. Some UFO researchers decided to preserve the image on video just in case NASA will also remove the only remaining photo.
Nasa-UFO
Many speculate that the one responsible for releasing the photos did not know that they are classified Apollo 15 pictures. Others did not rule out the idea that the NASA employee who released the images tried to play the role of a whistleblower.
Some UFO conspiracy theorists went on to say that NASA knows the existence of alien race on the Moon and that they canceled Apollo 18 to 20 missions, not because of lack of funds. They explained that advanced aliens probably ordered NASA to leave and never return.
As a result, according to the conspiracy theory, NASA failed to bring back evidence of advanced ET technology for reverse engineering.
PS POST
Glowing UFOs over Nevada: Are These Mystery Craft......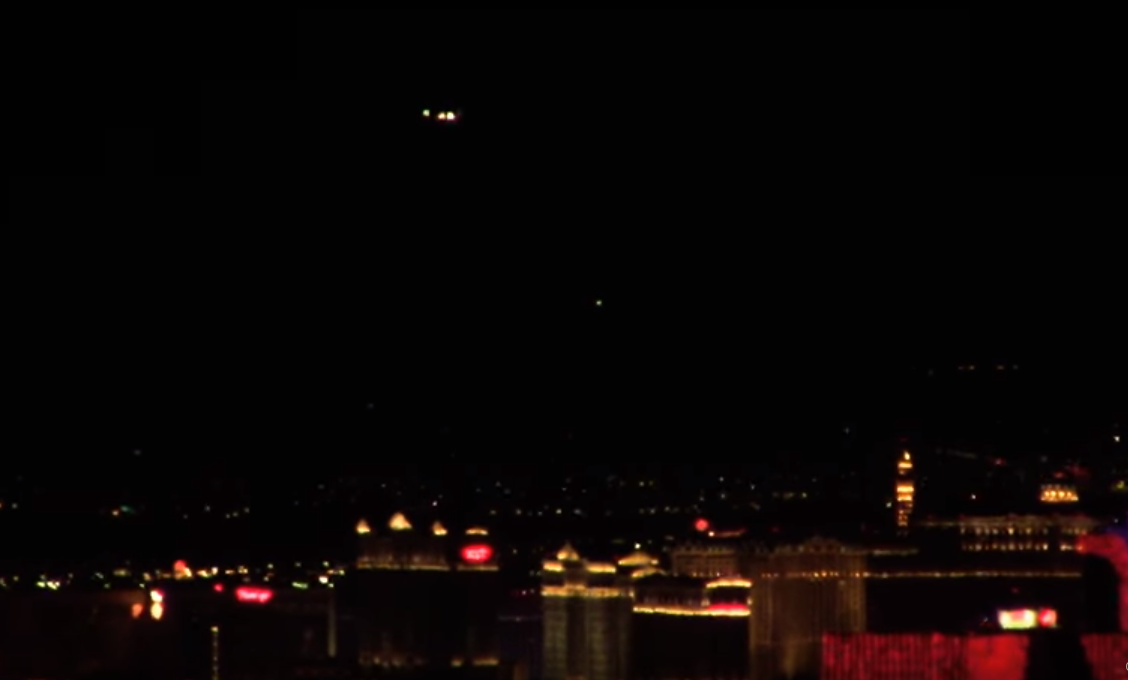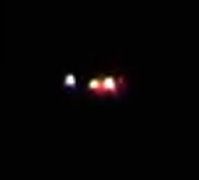 Sat Jun 11, 2016 22:04
VIDEO 16.41 LINK AND ANALYSIS AT
http://disc.yourwebapps.com/discussion.cgi?disc=149495;article=156243
;
UFO PREVENTS NUCLEAR SHOTS
The picture above of two great fireballs in the sky is from Vera Beach, Florida of a CE-5 event. That is where the viewers had been visiting with our extraterrestrial elders from space and agreed ahead of time to meet there.
12 hours ago December 29, 2013 3:26PM
A GIANT 'ball of fire' which shot across the night sky in Iowa in the US Midwest has been captured in incredible security footage.
Kosher meteor captured flashing across night sky in Iowa
UFO Fireball Comet Meteor over IOWA close up
VIDEO 1.10
https://www.youtube.com/watch?v=paa6fwsh4lg
This next is the great ball of fire that was burst off before reaching Chelyabinsk.
Might we wonder who has such technical capability to approach from behind and shoot a rod right through the great ball of fire?
The flash of the exploding nuclear warhead of an air-to-air rocket is shown as a bright sun in the eastern sky at 7:30 a.m. July 19, 1957 at Indian Springs Air Force Base, some 30 miles away from the point of detonation. A Scorpion, sister ship of the launching aircraft, is in the foreground.
(National Nuclear Security Administration / Nevada Site Office)
The picture to the right is of the fireball that exploded over Chelyabinsk, February 15, 2013.
To the farthest right is the fireball over Argentina 4-21-2013
NUCLEAR WARHEAD IN A CONTROLLED BURN OFF BY SIR CASPER OUR MARTIAN NEIGHBOR AND GOOD FRIEND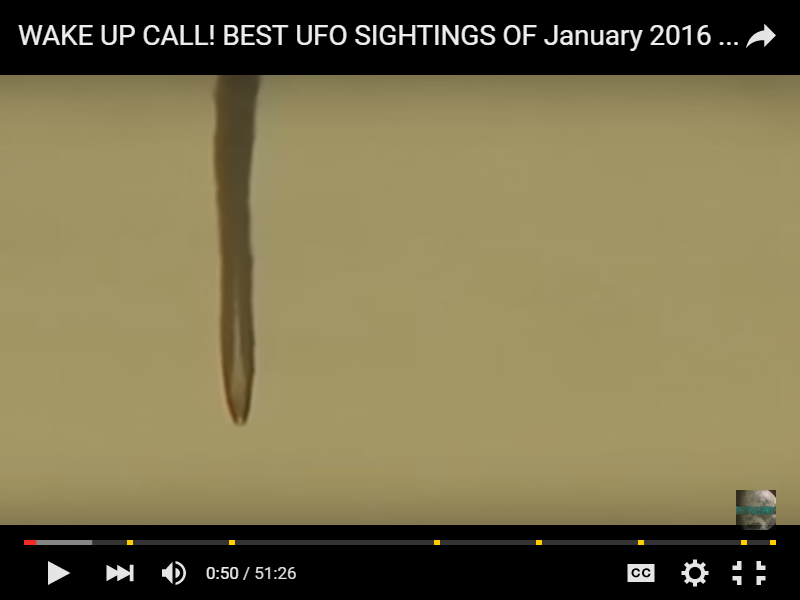 CONTROL BALLS HOLDING WARHEAD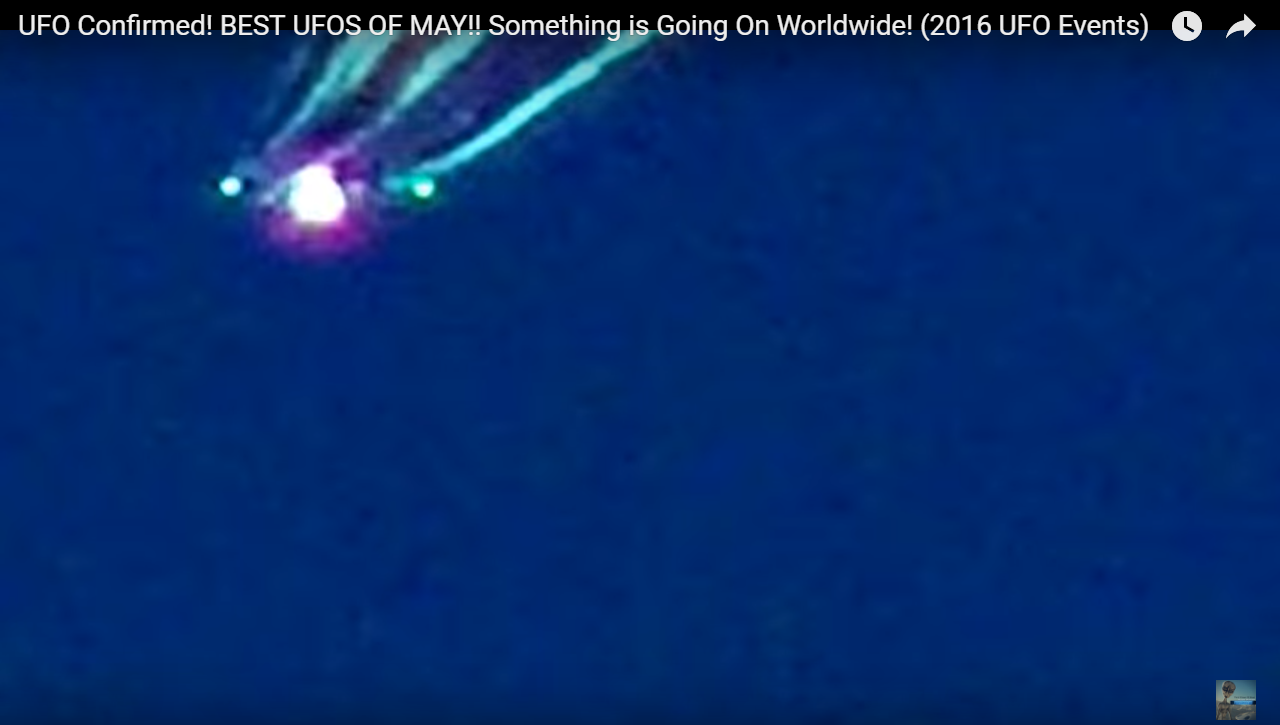 SMOKE DONUT ON MISSILE LAUNCH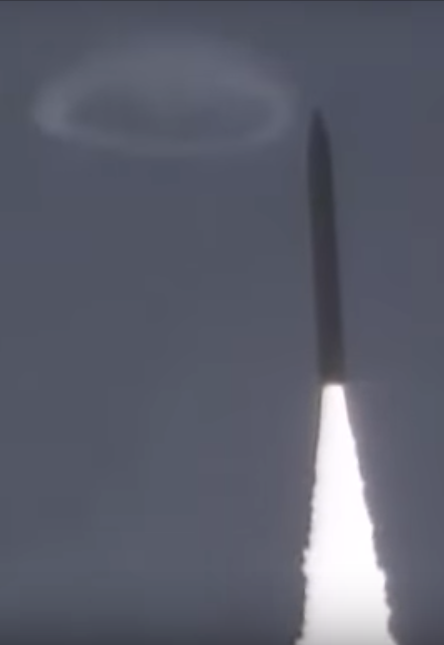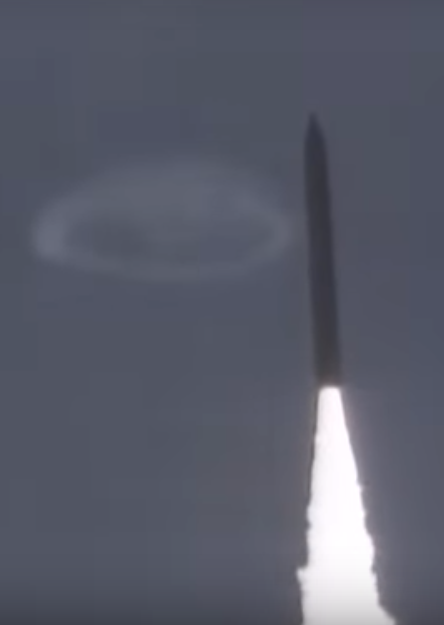 Details at:
http://bitchworld.weebly.com/ufo-prevent-nuclear-shots.html
WHAT IS THIS BLACK RING UFO FLOATING OVER DISNEYLAND? IT'S NOT THE FIRST TIME…
JUNE 30, 2016 | THE DAILY SHEEPLE | WWW.THEDAILYSHEEPLE.COM | 5,712 VIEWS
Screenshot 2016-06-30 at 4.35.28 AM
What is this thing floating over the Magic Castle at Disneyland?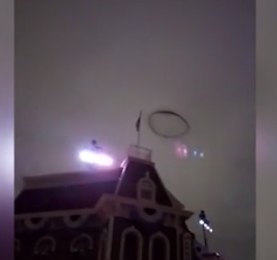 A similar ring has been seen elsewhere…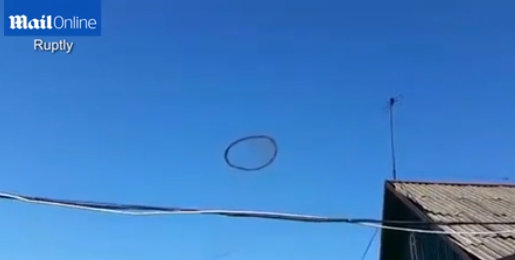 Delivered by The Daily Sheeple
We encourage you to share and republish our reports, analyses, breaking news and videos (Click for details).
Contributed by The Daily Sheeple of www.TheDailySheeple.com.
This content may be freely reproduced in full or in part in digital form with full attribution to the author and a link to www.TheDailySheeple.com.
http://www.thedailysheeple.com/what-is-this-black-ring-ufo-floating-over-disneyland-its-not-the-first-time_062016
UFO PREVENTS NUCLEAR SHOTS
Details at:
http://bitchworld.weebly.com/ufo-prevent-nuclear-shots.html