Arizonian Skies Revitalizes Phoenix Lights Incident
Posted on November 2, 2016 by LUFOS in Latest posts, N. America, UFO videos // 0 Comments
Arizona-UFOs
Social media went abuzz after the sighting of a mysterious UFO with strange lights streaking across the skies above the East Valley. Hundreds of residents in Phoenix, Arizona claimed to have seen the strange object on Tuesday, October 5.
Several witnesses posted photos and videos of the UFO to social media. The UFO appeared in the sky above Queen Creek area of the East Valley between 6 p.m. and 6:45 p.m., several residents said.
There were also reports of the sighting of a UFO with three lights in the town of Gilbert in the southeast of Phoenix. The UFO was observed moving southward over the valley. One witness managed to get a video of the unusual aerial object moving across the sky.
Several sighting reports also came from Globe, Gila County, around 70 miles from Phoenix.
Another witness claimed to have seen unusual lights in the sky close to Superstition Mountain in the east of Phoenix. The witness reportedly saw three or four strange lights flashing on and off.
The sightings created some debates on the nature of the lights. Most witnesses agreed it was a UFO but not all of them think it was extraterrestrial aircraft. Some believe it must have been a man-made aircraft, but others insisted it must have been an alien craft because it did not look like any plane.
For many Phoenix residents, the latest unidentified flying object sighting was reminiscent of the Phoenix Lights incident on March 13, 1997.
VIDEO 0.25 AT
http://www.latest-ufo-sightings.net/2016/11/mass-ufo-sighting-arizonian-skies-revitalizes-phoenix-lights-incident.html
Medieval Painting Shows A UFO Over Count Dracula's Homeland
Posted on November 1, 2016 by LUFOS in Europe, history, Latest posts // 0 Comments
Dracula-UFO
A work of art in the Monastery Church in Sighisoara, Transylvania could show evidence of alien UFO visitation hundreds of years ago. The medieval painting shows a large flying saucer with a beam of light above of what looks like a church building.
According to the book "UFOs over Romania," by Dan D. Farcas (Amazon link), the work could be done before 1534, but experts have yet to determine when it was exactly done and who created it.
Mr. Farcas, 76, who has a doctorate in computers and maths, said there are possibilities that images in these paintings do depict a UFO.
Images in paintings depicting something that would be described today as a UFO have been found in centuries-old paintings. Some researchers suspect they may be evidence aliens have visited Earth throughout history.
The UFO sighting near Dracula's castle is also featured in the book. It involves a couple who claimed to have seen a large flying disc out of a lake when they toured the ruins of Poenari or popularly known as Dracula's Castle. The pair said the mysterious object then flew north over mountains towards Transylvania.
The book also notes the case of police sergeant Marian Mancu and voluntary guard Maricel Rusu. They reportedly saw strange flashing lights in the village of Certesti, Romania at around 12:30 a.m. on July 8, 1996.
Mr. Mancu said they saw a flashing red and blue lights from an object that hovered half a meter from the ground. Allegedly, the object eventually landed, and they saw three aliens got out.
He described them as white-faced aliens with big heads, pointed ears, and covered in gray scales.
PS POST
Glowing UFOs over Nevada: Are These Mystery Craft......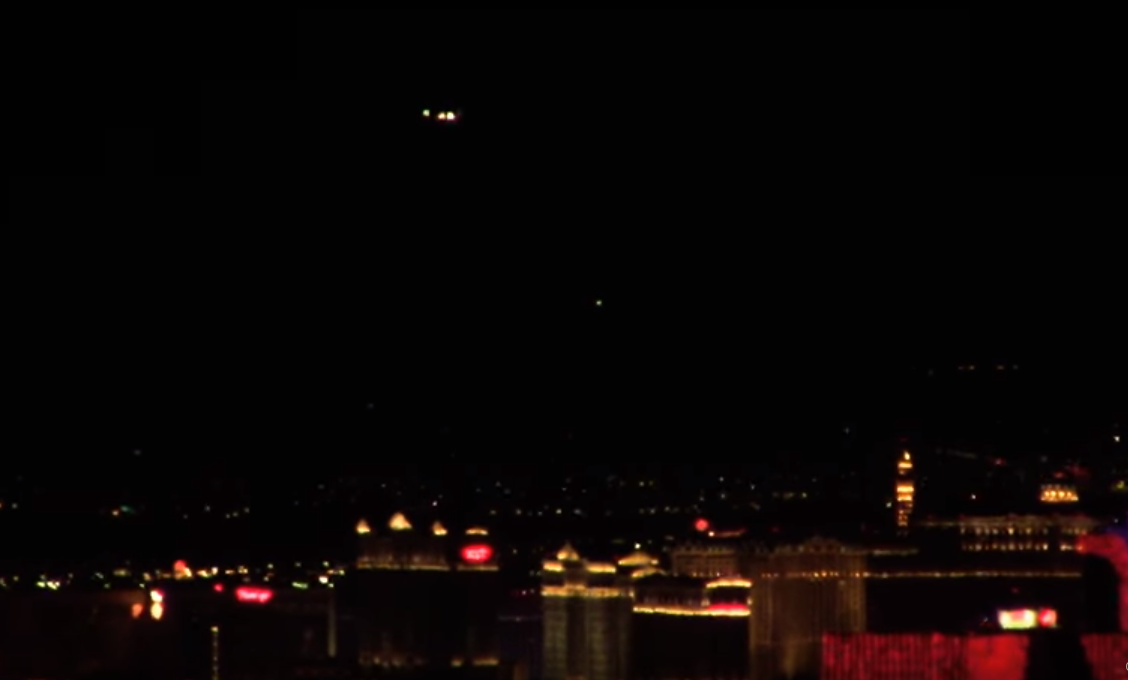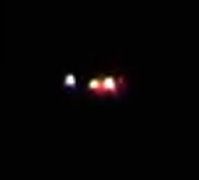 Sat Jun 11, 2016 22:04
VIDEO 16.41 LINK AND ANALYSIS AT
http://disc.yourwebapps.com/discussion.cgi?disc=149495;article=156243
;
UFO PREVENTS NUCLEAR SHOTS
The picture above of two great fireballs in the sky is from Vera Beach, Florida of a CE-5 event. That is where the viewers had been visiting with our extraterrestrial elders from space and agreed ahead of time to meet there.
12 hours ago December 29, 2013 3:26PM
A GIANT 'ball of fire' which shot across the night sky in Iowa in the US Midwest has been captured in incredible security footage.
Kosher meteor captured flashing across night sky in Iowa
UFO Fireball Comet Meteor over IOWA close up
VIDEO 1.10
https://www.youtube.com/watch?v=paa6fwsh4lg
This next is the great ball of fire that was burst off before reaching Chelyabinsk.
Might we wonder who has such technical capability to approach from behind and shoot a rod right through the great ball of fire?
The flash of the exploding nuclear warhead of an air-to-air rocket is shown as a bright sun in the eastern sky at 7:30 a.m. July 19, 1957 at Indian Springs Air Force Base, some 30 miles away from the point of detonation. A Scorpion, sister ship of the launching aircraft, is in the foreground.
(National Nuclear Security Administration / Nevada Site Office)
The picture to the right is of the fireball that exploded over Chelyabinsk, February 15, 2013.
To the farthest right is the fireball over Argentina 4-21-2013
NUCLEAR WARHEAD IN A CONTROLLED BURN OFF BY SIR CASPER OUR MARTIAN NEIGHBOR AND GOOD FRIEND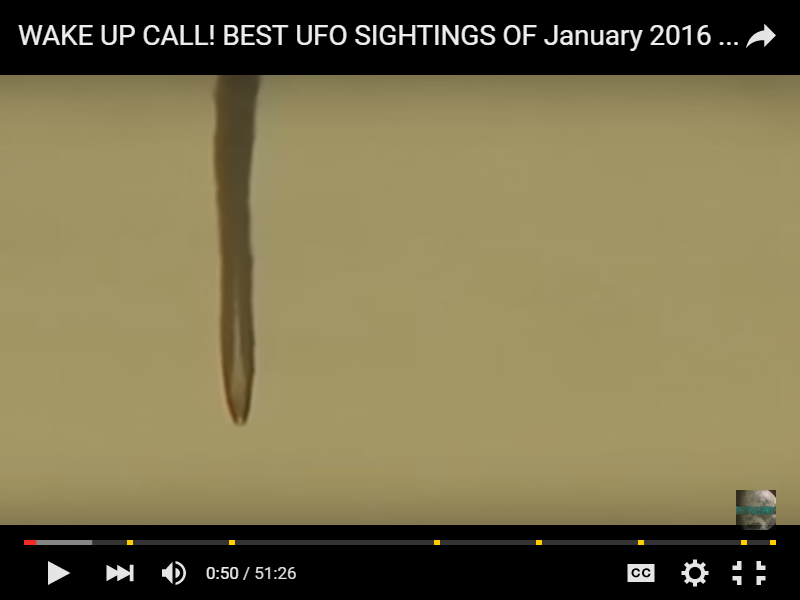 CONTROL BALLS HOLDING WARHEAD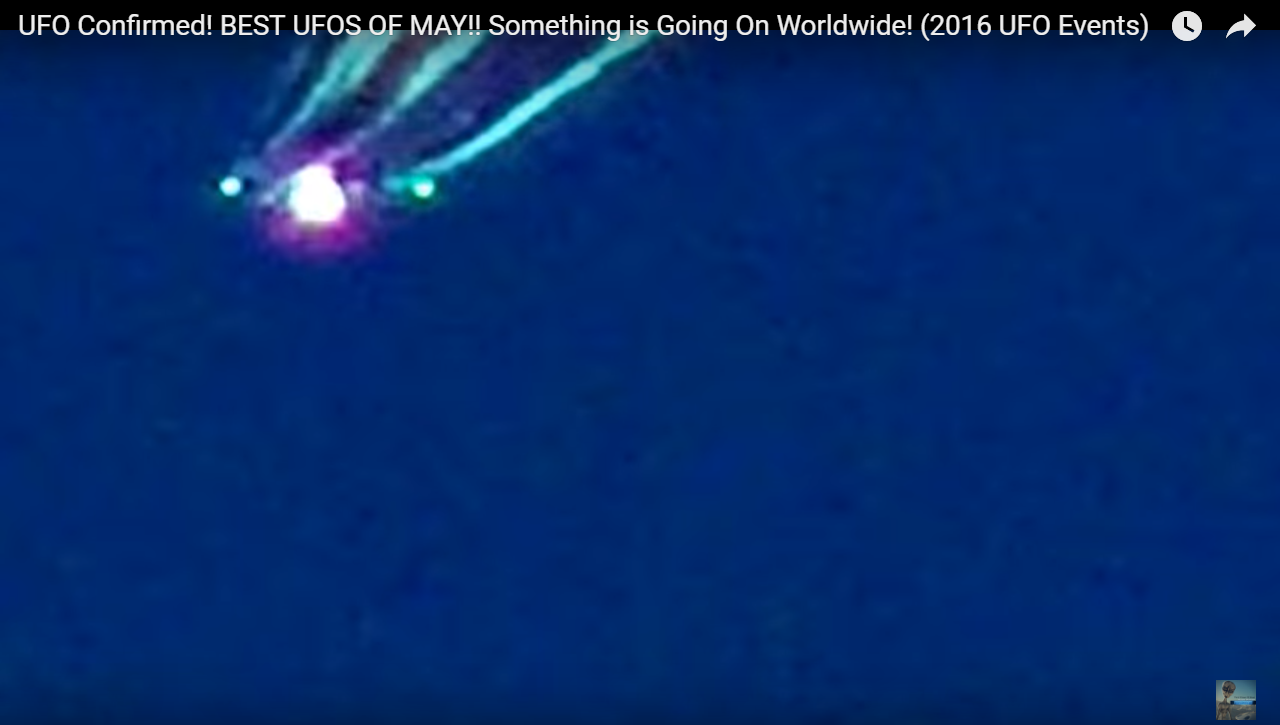 SMOKE DONUT ON MISSILE LAUNCH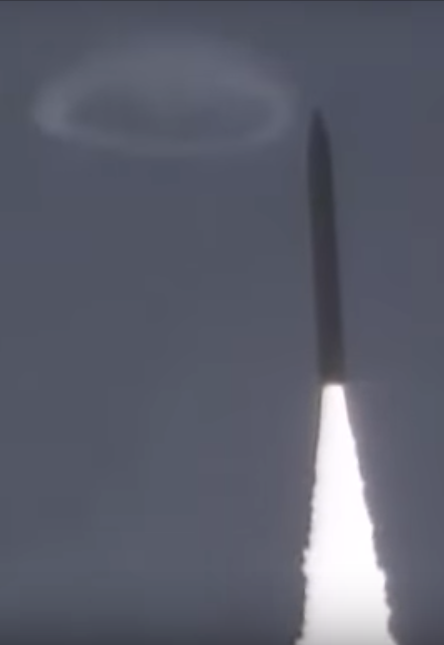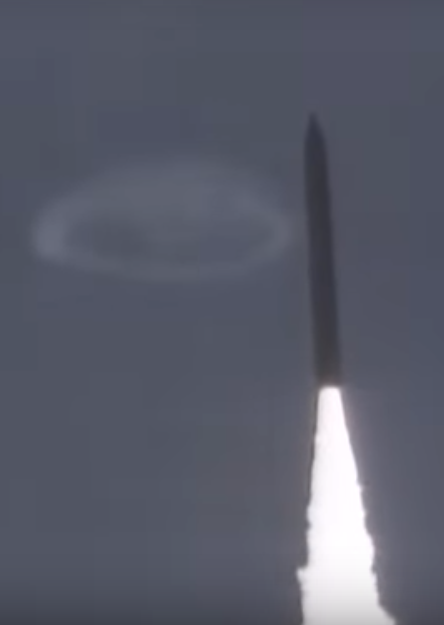 Details at:
http://bitchworld.weebly.com/ufo-prevent-nuclear-shots.html
WHAT IS THIS BLACK RING UFO FLOATING OVER DISNEYLAND? IT'S NOT THE FIRST TIME…
JUNE 30, 2016 | THE DAILY SHEEPLE | WWW.THEDAILYSHEEPLE.COM | 5,712 VIEWS
Screenshot 2016-06-30 at 4.35.28 AM
What is this thing floating over the Magic Castle at Disneyland?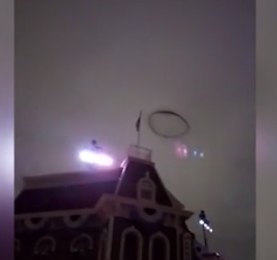 A similar ring has been seen elsewhere…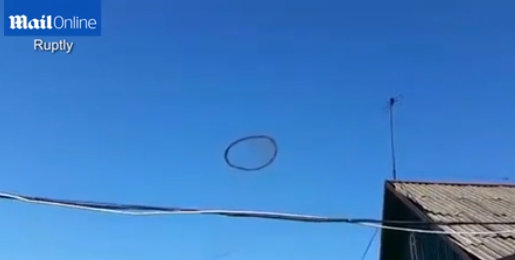 Delivered by The Daily Sheeple
We encourage you to share and republish our reports, analyses, breaking news and videos (Click for details).
Contributed by The Daily Sheeple of www.TheDailySheeple.com.
This content may be freely reproduced in full or in part in digital form with full attribution to the author and a link to www.TheDailySheeple.com.
http://www.thedailysheeple.com/what-is-this-black-ring-ufo-floating-over-disneyland-its-not-the-first-time_062016
UFO PREVENTS NUCLEAR SHOTS
Details at:
http://bitchworld.weebly.com/ufo-prevent-nuclear-shots.html