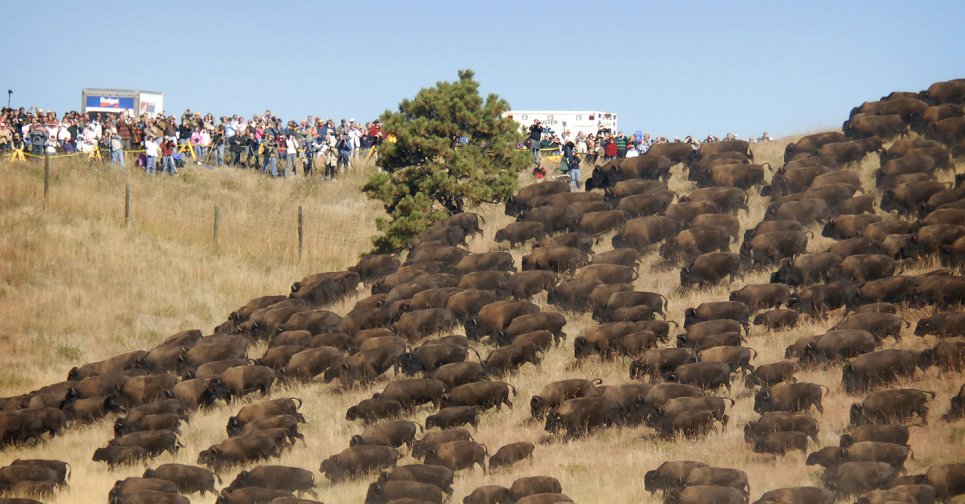 http://usuncut.com/re
sistance/thousands-wild-buffalo-appear-nowhere-standing-rock/
The Buffalo were to put a barrier between you and the intruders to make all understand there is so much more going on.
Dedicated to Standing Rock Tribe and all Native Americans
From your real White Buffalo Calf Woman, Great Grand daughter of Sitting Bull and Four Robes.
http://www.foodandwaterwatch.org/news/who's-banking-dakota-access-pipeline?gclid=CjwKEAjw19vABRCY2YmkpO2OzTsSJAAzEt8sU7myQa54GetFHI1pBm394IyO3cdFd4nO6xmjb04N2xoCx87w_wcB
http://www.daplpipelinefacts.com/about/route.html
ญญ
Thanks you Wikipedia for this basic outline where the Dakota Access Pipeline (DAPL)owned by Houston, Texas based corporation called Energy Transfer Partners, L.P. which created the subsidary Dakota Access LLC. The DAPL, also known as the Bakken Pipeline, is planned to be built across the major rivers as shown on the map below: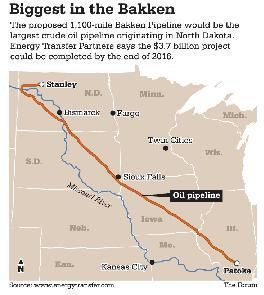 -
The purpose of the River map is to show you how MANY major rivers would have to be crossed to bring the pipeline to Patoka,Illinois the very southern part of Illinois.
Originally the DAPL was planned to go thru Bismark.
At this time it is planned to go south of Bismark crossing the Missouri River again north of Cannon Ball.
Dakota Access intended to apply with the North Dakota Public Service Commission which as of December 3, 2014, had no such case on file. In January 2016, Dakota Access filed 23 condemnation suits in North Dakota "against 140 individuals, banks and a coal mine.
Interesting to note the Banks in North Dakota areindependent. Is this why Banks locations would be involved?
Thanks to Wikipedia note the location of the Patoka destination in Southern Illinois.
And keep in mind that the other pipeline's location. Now look at the hazard map for earthquake or earth movement below.
Patoka is certainly right in the middle of hazardous area. Why would another pipeline by routed to that hazardous location?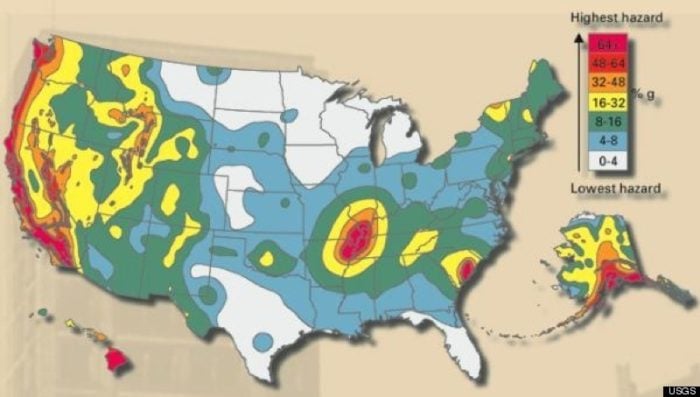 WHY threaten major water sources of the bread basket of America?
Why focus on sending it to Patoka with the risk involved of earth movement?
Why take chances on future food and water when the technology is available to replace the need for oil?
Yes, the Ghost Dance Prophecy is real.
Patricia JHS
http://www.seattlecommunitymedia.org/node/588042
ญญ