Excerpts from Filer's Files 45-2016 We've lost many planes to UFOs
Prime Minister May and Hacker Gary McKinnon
On July 24, 2016, ·Theresa May is became the new Conservative Party leader and second female prime minister, taking charge of the UK at one of the most turbulent times in recent memory.
She had the support of six in 10 Conservative Members of Parliament. So how Theresa May become popular enough to become the Prime Minister of the UK?
British hacker Gary McKinnon had been hacking into NASA and US Navy files trying to obtain information on UFOs.
He revealed amazing classified information about UFOs and a US space fleet.
The Obama Administration was forcing the UK to extradite Gary McKinnon to face trial in the US with a possible seventy years in prison.
"We note that Mrs. May as the Home Secretary was responsible for the internal affairs and policing of England and Wales, and for immigration and citizenship for the United Kingdom.
Mrs. May as Home Secretary took the highly unusual step of blocking the extradition of Mr. McKinnon based on medical evidence. She told Parliament MPs: "Mr. McKinnon is accused of serious crimes but there is also no doubt that he is seriously ill. He has Asperger's syndrome, and suffers from depressive illness.
"The legal question before me is now whether the extent of that illness is sufficient to preclude extradition. She stated, "After careful consideration of all of the relevant material, I have concluded that Mr. McKinnon's extradition would give rise to such a high risk of him ending his life that a decision to extradite would be incompatible with Mr. McKinnon's human rights."
I have therefore withdrawn the extradition order against Mr. McKinnon.
Because of his search for evidence on the existence of UFOs, a spokeswoman for the US Justice Department said: "The United States is disappointed by the UK Home Secretary's decision not to extradite Gary McKinnon.
Shami Chakrabarti, director of UK's civil rights group Liberty, commented: "This is a great day for rights, freedoms and justice in the United Kingdom."
Mrs. May gained popularity and fame for standing up for a UFO researcher against the Obama Administration. I feel her decision helped her to become the Prime Minister.
Mr. McKinnon, admits hacking into US military computers but claims he was looking for evidence of UFOs. He believes UFO secrets should not be secret.
McKinnon`s search of the American Internet web lasted from February 2001 until March 2002. Gary claims he saw photos of alien space craft on NASA`s site.
He says he was inspired for this action by Hugh Cornwall`s Guide for Hackers and his main interest are secrets of the American government on alien space crafts and high technology.
Gary believes that such information should not be hidden from the public. He claims he has found documents recording 400 testimonies of unidentified flying objects.
Flight controllers and persons in charge of controlling nuclear missiles wrote down their unusual encounters with UFOs.
According to Gary's claims, witnesses spoke of up to date technology which they took over from UFOs or destroyed it.
According to the hacker, NASA is in possession of a large amount of photos and documents.
He claims the US has space ships fighting at least one alien civilization.
The technology is so advanced revealing it would severely affect the world's economy. Thanks to skynews.com
Propaganda
Gary McKinnon claims the US has space ships fighting at least one alien civilization.
Remember six companies control the news and you see and hear only what they want you to hear.
You will not be told about UFOs or our advanced technology.
They will not tell you the truth about the election. Make up your own mind about who will help your family and country the most.
Bitch note: Our extraterrestrial family does not traffic in pain or cruelty and never takes life. Might we not be assured that there is absolutely no war in our part of the galaxy? Certainly.
Seen many times by abductees – The Pleiadians
It should be noted: The abductees' who gave the same stories or had very similar experiences come from different countries, cities, and even speak different languages to each other, so there's no way that these people have somehow got together and made these stories up. People from all over the world have experienced the same thing.
Evidence of Alien Signals
space
NASA officials have admitted that they have received what is believed to be an artificial signal from space in 2014. The source of the signal is located over 2.3m light years from Earth and has been repeating on a loop in the narrowband frequency.
Mysterious signal coming from the star system HD 164595 was discovered by a Russian antenna this week. Fairly regularly signals are picked up from space, but are not repeated so they are considered a freak occurrence and not confirmed.
While studying a deep-space cluster of galaxies, NASA found an eccentric signal. At NASA's Chandra X-ray observatory, a weird, strong X-ray signal was recently relayed from the XMM-Newton space satellite.
The same satellite found a similar X-ray spike while studying a cluster of 73 other galaxies.
The next step is to confirm that these signals are, in fact, real, as opposed to some sort of error or local interference.
UFO Sightings in the United States
Arizona Light
Grand Canyon West — I was taking pictures with my phone. Later in the day when reviewing the pictures, there was a spot on a picture.
At first, I thought it was on my phone screen. It definitely was not a helicopter but, I am not sure what it was. I guess I am open to what others see.
Note: There is some uncertainty regarding the date and time of the photo.
The photo file data indicates that the photo was taken on Oct 25, 2016 at 11 AM. local time. The witness said that the photo was taken with an I-phone 5 on Oct 26, 2016 at 9 AM.
The object could be suspended debris (e.g. garbage bag).
However, winds were very light gusting to 18 MPH at 9 AM, Winds of this magnitude probably wouldn't result in garbage bags to remain airborne.. Thanks to William Puckett, Director
Http://www.UFOsnw.com
Arkansas Diamond
Fort Smith — These photos were taken on October 19th, 2016, around 6:45pm. This is a view of what appears to be "sunset" rays but this photo was taken facing east from Wal-Mart off Rogers Avenue.
I took these photos and stand behind that these are 100% real!
These photos captured a formation of lights perceived as a UFO. Four lights making a sideways diamond with a fifth light over top of the diamond.
The photos were taken seconds apart from each other within a 15-20 seconds period.
I showed a friend some photos and I noticed what looked like an airplane but after further inspections it appears to be what I would describe as a UFO.
Thanks to MUFON CMS
California Object
Corona — On October 31, 2016, at 6:47 PM, while trick or treating I knew this light was strange.
The past nights I took the picture of this light and I made sure it was still and it did not move at all.
After almost an hour it was gone but planes were flying low.
I noticed on the left side of the picture another light.
Thanks to MUFON CMS
Colorado Triangles
Denver – I was outside watching all the people arriving at the concert and saw dim lights that I thought was a hologram.
The object was a v boomerang shape.
There were red dimmed lights, almost like the redness hadn't quite faded out. It flew in straight line travel, with no sound, I lost it after couldn't see the red color.
It was about as big as sticking your fingers in the air and making a peace sign. The drawing shows exactly how dim and faded the lights appeared. Thanks to MUFON CMS
Florida Lights
Pensacola – I went to watch the Blue Angels practice in Pensacola on March 22, 2016.
The cylinder UFO showed up in one of my photos and appears to be traveling very fast.
I never saw it with my naked eye. Thanks to MUFON CMS
France Disc
Paris – I was on vacation in October 10, 2013 with my family taking pictures. So when we stood at a spot where the Eiffel Tower is aligned with the obélisque monument, I made a photo.
I didn't see anything strange then, but later;
I noticed a black flying object only in this photo.
I made about 200 photos and tried to enlarge it and found that on the left side of the object there is a cloud.
The object is all black and in an enlarged photo it seems there are some lights around it.
My first thought was that it could be a very big UFO.
Recently I watched a MUFON show and it doesn't seem to be an airplane.
It seems and I don't know what it could be.
Thanks to MUFON CMS
Complete Filers Files Report at:
http://nationalufocenter.com/2016/11/filers-files-45-2016-weve-lost-many-planes-ufos/
PS POST
Glowing UFOs over Nevada: Are These Mystery Craft......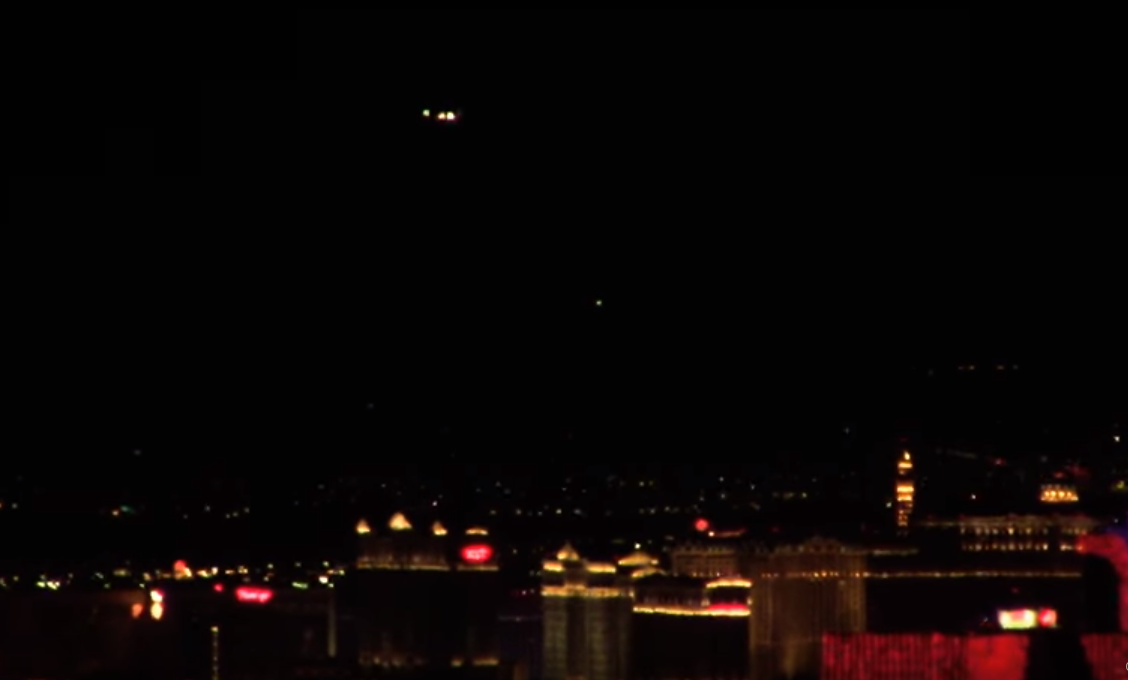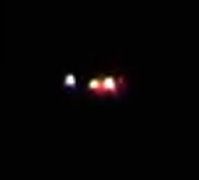 Sat Jun 11, 2016 22:04
VIDEO 16.41 LINK AND ANALYSIS AT
http://disc.yourwebapps.com/discussion.cgi?disc=149495;article=156243
;
UFO PREVENTS NUCLEAR SHOTS
The picture above of two great fireballs in the sky is from Vera Beach, Florida of a CE-5 event. That is where the viewers had been visiting with our extraterrestrial elders from space and agreed ahead of time to meet there.
12 hours ago December 29, 2013 3:26PM
A GIANT 'ball of fire' which shot across the night sky in Iowa in the US Midwest has been captured in incredible security footage.
Kosher meteor captured flashing across night sky in Iowa
UFO Fireball Comet Meteor over IOWA close up
VIDEO 1.10
https://www.youtube.com/watch?v=paa6fwsh4lg
This next is the great ball of fire that was burst off before reaching Chelyabinsk.
Might we wonder who has such technical capability to approach from behind and shoot a rod right through the great ball of fire?
The flash of the exploding nuclear warhead of an air-to-air rocket is shown as a bright sun in the eastern sky at 7:30 a.m. July 19, 1957 at Indian Springs Air Force Base, some 30 miles away from the point of detonation. A Scorpion, sister ship of the launching aircraft, is in the foreground.
(National Nuclear Security Administration / Nevada Site Office)
The picture to the right is of the fireball that exploded over Chelyabinsk, February 15, 2013.
To the farthest right is the fireball over Argentina 4-21-2013
NUCLEAR WARHEAD IN A CONTROLLED BURN OFF BY SIR CASPER OUR MARTIAN NEIGHBOR AND GOOD FRIEND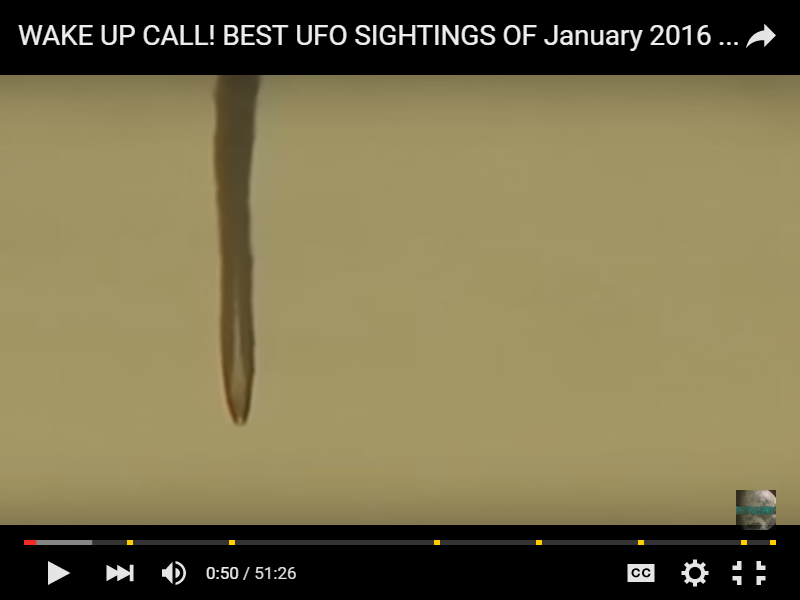 CONTROL BALLS HOLDING WARHEAD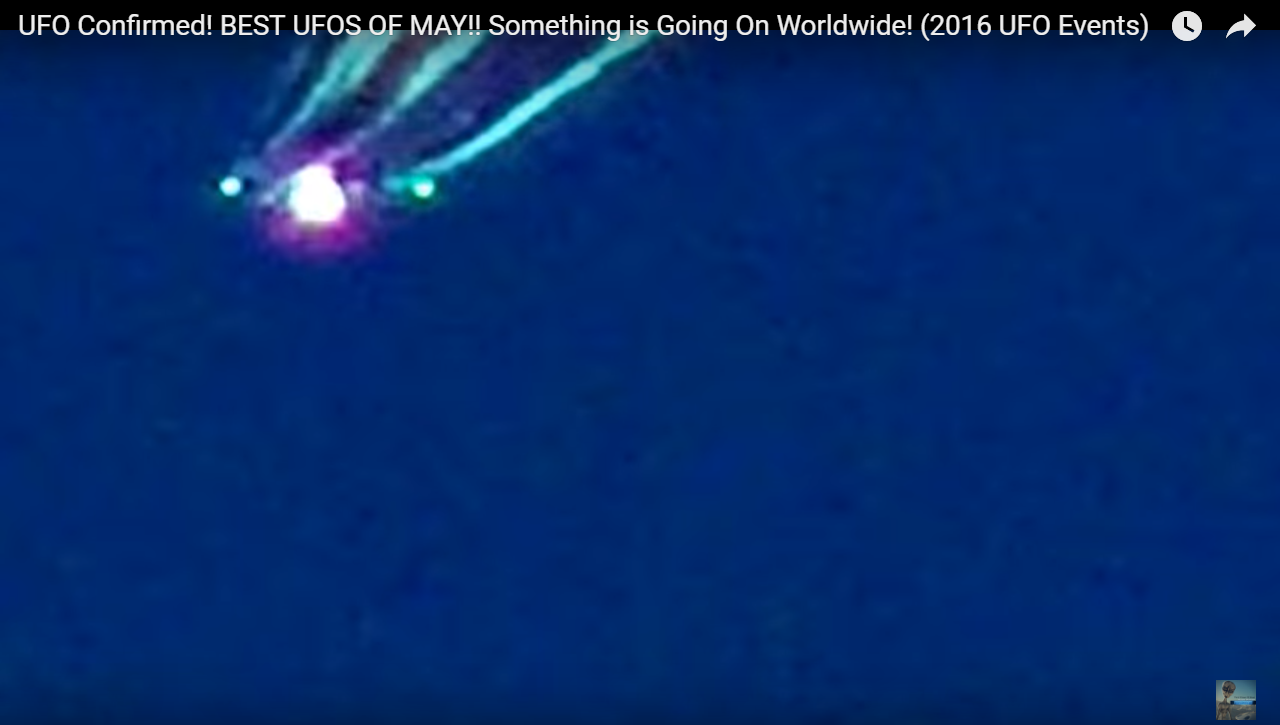 SMOKE DONUT ON MISSILE LAUNCH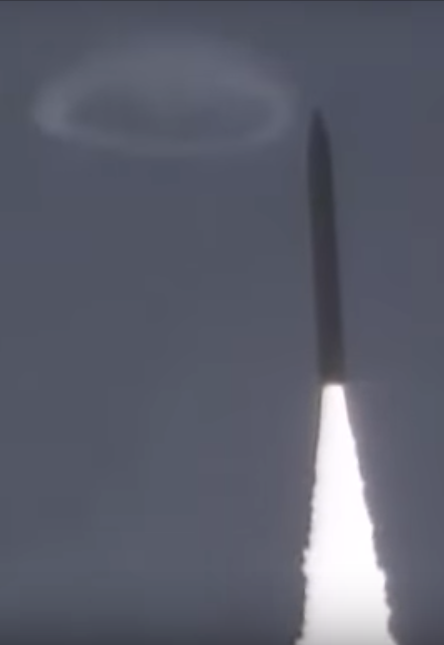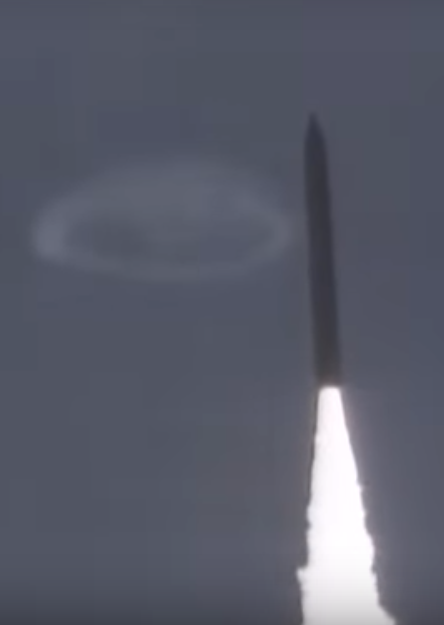 Details at:
http://bitchworld.weebly.com/ufo-prevent-nuclear-shots.html
WHAT IS THIS BLACK RING UFO FLOATING OVER DISNEYLAND? IT'S NOT THE FIRST TIME…
JUNE 30, 2016 | THE DAILY SHEEPLE | WWW.THEDAILYSHEEPLE.COM | 5,712 VIEWS
Screenshot 2016-06-30 at 4.35.28 AM
What is this thing floating over the Magic Castle at Disneyland?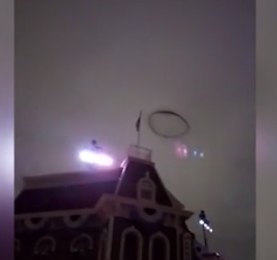 A similar ring has been seen elsewhere…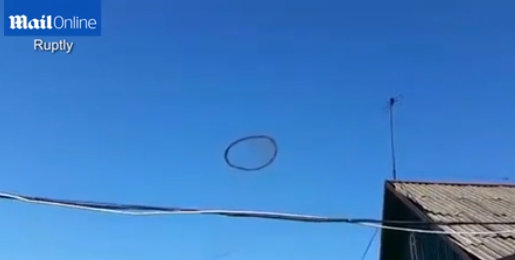 Delivered by The Daily Sheeple
We encourage you to share and republish our reports, analyses, breaking news and videos (Click for details).
Contributed by The Daily Sheeple of www.TheDailySheeple.com.
This content may be freely reproduced in full or in part in digital form with full attribution to the author and a link to www.TheDailySheeple.com.
http://www.thedailysheeple.com/what-is-this-black-ring-ufo-floating-over-disneyland-its-not-the-first-time_062016
UFO PREVENTS NUCLEAR SHOTS
Details at:
http://bitchworld.weebly.com/ufo-prevent-nuclear-shots.html