See Disc UFO Over Hawaiian Mountain
Posted on November 5, 2016 by LUFOS in daytime UFO, disc-shaped UFO, Latest posts, N. America, UFO photos // 0 Comments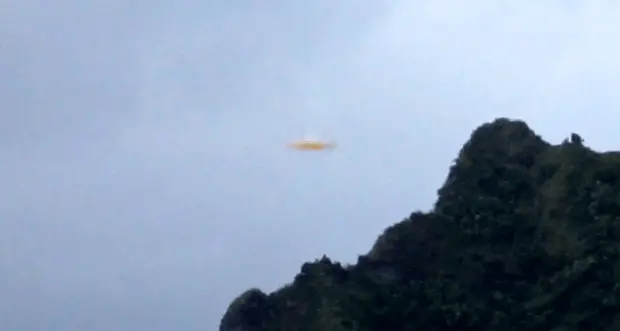 Hawaii-UFO
A hovering, disc-shaped UFO was reportedly photographed hovering near Kaneohe Bay in Waikane, Hawaii. The witness admitted that he did not notice any unusual while taking photos of the area. He only found out the strange object when he reviewed the images.
The witness noticed one photo that showed something not found in other pictures. He first thought of a wood chip on his lens but changed his mind after taking a closer look. The witness later realized he had spotted a UFO.
He is not an alien UFO believer, but the sighting creeped him out so much that he decided to report the case to Mutual UFO Network (MUFON).
The witness described the object as a yellow/orange disc. When he zoomed in his camera, he saw an apparent dome on the top of the UFO.
The report is filed as case 79999 in MUFON's witness reporting database. Hawaii State Director David McManus of MUFON, David McManus, is investigating the case.
The investigation involves looking into camera lens anomalies and possible photo editing techniques.
McManus would close the inquiry as unknown if the UFO in the picture can't be explained, not something natural or human-made.
http://www.latest-ufo-sightings.net/2016/11/see-disc-ufo-hawaiian-mountain.html
Nearly Formed United Nations UFO Committee
Posted on November 6, 2016 by LUFOS in Conspiracy, Latest posts, N. America, UFO News // 0 Comments
NASA-UFO
Before releasing emails and email attachments sent to and from the private email server of Hillary Clinton, WikiLeaks had tried to prove that the U.S. government was interested in monitoring UFO activities in different parts of the world.
In 2015, WikiLeaks released more than 500,000 U.S. State Department diplomatic documents dating back to 1978. These documents have detailed information about the country's monitoring of all things that are extraterrestrial.
A known UFO enthusiast, Grenada Prime Minister Eric Gairy had made concerted efforts to establish a committee in the UN for UFO investigation. Gairy, who was of particular interest to the U.S., could have seen that committee to fruition, one cabal reveals.
Interested member states were invited by the General Assembly to take appropriate actions in coordinating scientific research and investigation into ET life, including UFOs, on a national level. The General Assembly further invites interested member states to inform the secretary-general of all activities that had something to do with extraterrestrial life together with the observations, research, and evaluation.
Unfortunately, the plans did not push through after Gary was overthrown in 1979. On the other hand, it might change if Hillary Clinton wins the presidency. Recently leaked emails from members of Hillary's inner circle reveal that she is very interested in UFOs. She promises to declassify UFO documents if she becomes the president.
Hillary could revive the plans for a UFO committee if she gets elected. The possibility could give her the coveted conspiracy vote this November 8 presidential election.
You Might Also Like
PS POST
Glowing UFOs over Nevada: Are These Mystery Craft......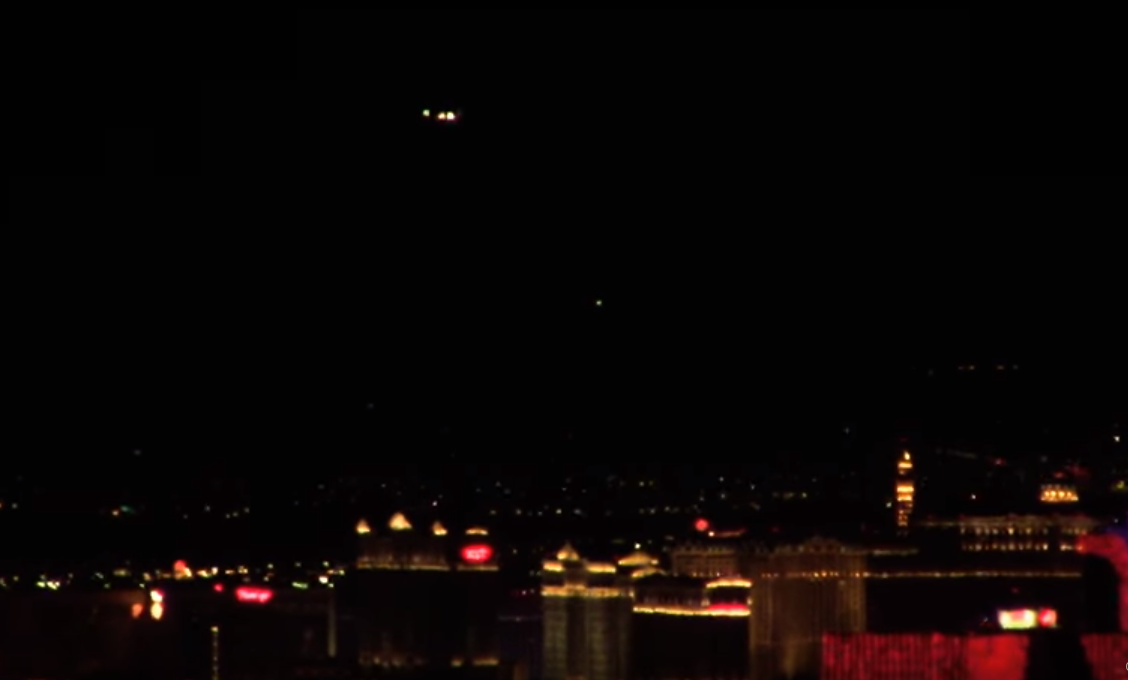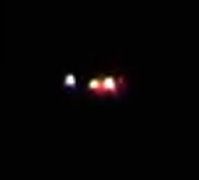 Sat Jun 11, 2016 22:04
VIDEO 16.41 LINK AND ANALYSIS AT
http://disc.yourwebapps.com/discussion.cgi?disc=149495;article=156243
;
UFO PREVENTS NUCLEAR SHOTS
The picture above of two great fireballs in the sky is from Vera Beach, Florida of a CE-5 event. That is where the viewers had been visiting with our extraterrestrial elders from space and agreed ahead of time to meet there.
12 hours ago December 29, 2013 3:26PM
A GIANT 'ball of fire' which shot across the night sky in Iowa in the US Midwest has been captured in incredible security footage.
Kosher meteor captured flashing across night sky in Iowa
UFO Fireball Comet Meteor over IOWA close up
VIDEO 1.10
https://www.youtube.com/watch?v=paa6fwsh4lg
This next is the great ball of fire that was burst off before reaching Chelyabinsk.
Might we wonder who has such technical capability to approach from behind and shoot a rod right through the great ball of fire?
The flash of the exploding nuclear warhead of an air-to-air rocket is shown as a bright sun in the eastern sky at 7:30 a.m. July 19, 1957 at Indian Springs Air Force Base, some 30 miles away from the point of detonation. A Scorpion, sister ship of the launching aircraft, is in the foreground.
(National Nuclear Security Administration / Nevada Site Office)
The picture to the right is of the fireball that exploded over Chelyabinsk, February 15, 2013.
To the farthest right is the fireball over Argentina 4-21-2013
NUCLEAR WARHEAD IN A CONTROLLED BURN OFF BY SIR CASPER OUR MARTIAN NEIGHBOR AND GOOD FRIEND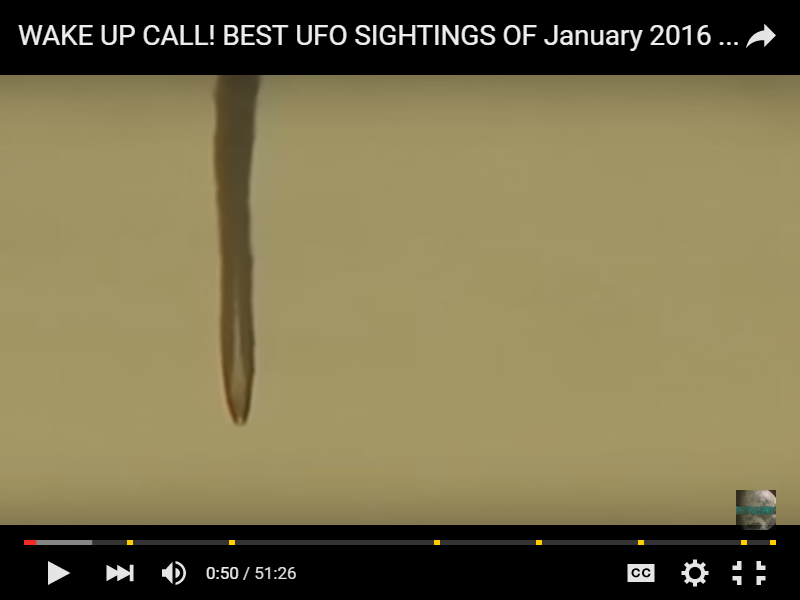 CONTROL BALLS HOLDING WARHEAD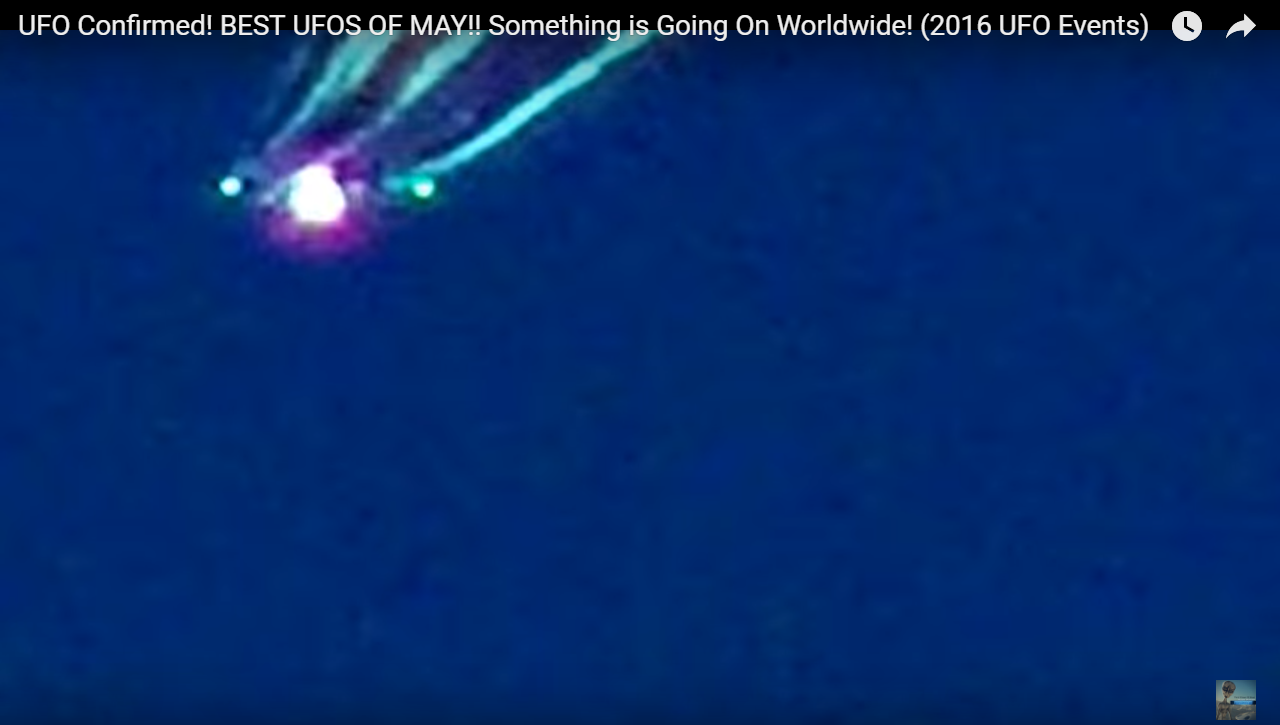 SMOKE DONUT ON MISSILE LAUNCH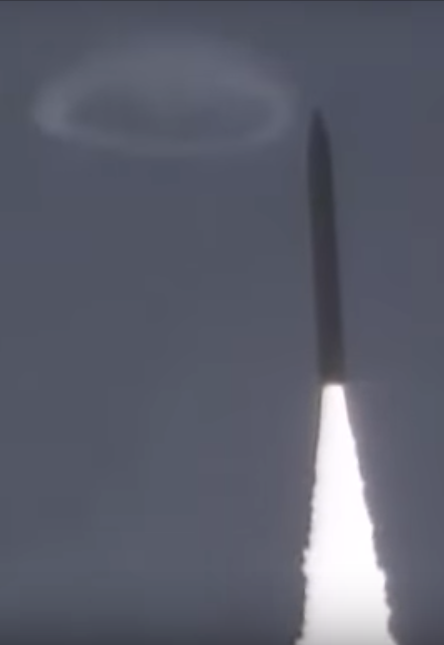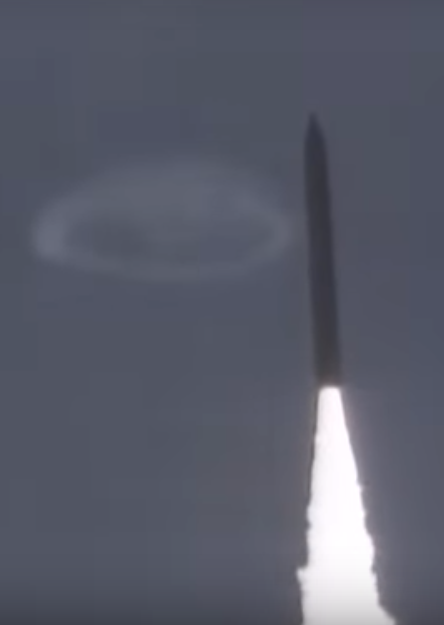 Details at:
http://bitchworld.weebly.com/ufo-prevent-nuclear-shots.html
WHAT IS THIS SMOKE RING UFO FLOATING OVER DISNEYLAND? IT'S NOT THE FIRST TIME…
JUNE 30, 2016 | THE DAILY SHEEPLE | WWW.THEDAILYSHEEPLE.COM | 5,712 VIEWS
Screenshot 2016-06-30 at 4.35.28 AM
What is this thing floating over the Magic Castle at Disneyland?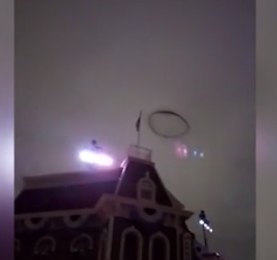 A similar ring has been seen elsewhere…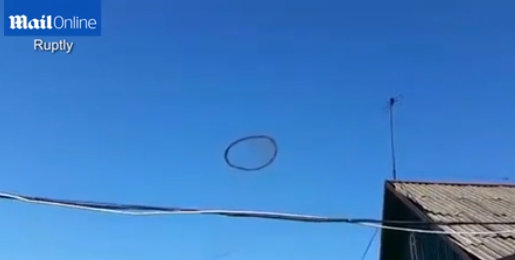 Delivered by The Daily Sheeple
We encourage you to share and republish our reports, analyses, breaking news and videos (Click for details).
Contributed by The Daily Sheeple of www.TheDailySheeple.com.
This content may be freely reproduced in full or in part in digital form with full attribution to the author and a link to www.TheDailySheeple.com.
http://www.thedailysheeple.com/what-is-this-black-ring-ufo-floating-over-disneyland-its-not-the-first-time_062016
UFO PREVENTS NUCLEAR SHOTS
Details at:
http://bitchworld.weebly.com/ufo-prevent-nuclear-shots.html