Washington DC Object
wa-dc2aug16
Fort Lincoln –I was aboard Amtrak from New York to Florida when I was taking pictures but I didn't notice the object until after I got home months later while reviewing the pictures.
The picture was taken in Fort Lincoln, Washington, DC on August 2nd, 2016 at 8:51 am. I had experienced some interference with my cell phone reception but at the time I ignored it.
The images before and after do not show the object. I'm just curious as to what it is above the busy bridge?
Wisconsin Orb
wisburlington6nov16
Burlington — I was waiting in a store parking lot, leaning against my car and looking at the cirrus cloud whips on November 6, 2016. I noticed a bright pinpoint. It went behind the high cloud but was still faintly visible.
When the cloud passed, it was still there and I spotted eight other stationary lights/reflections nearby, so I grabbed my phone to take a picture so I could zoom in.
I goggled iridium flare, just to try to explain. Thanks to MUFON CMS
North Dakota Object
Fargo – I saw these objects on November 6, 2016 of six small orange points of light passing slowly overhead in triangular formation, crossing the night sky in about 60 seconds.
Then few minutes later, two strings of 8 each travelling parallel flew back across sky at much higher rate of speed, passing over in the space of few seconds.
Last night, I saw 16 flying objects in a close v formation at high altitude and at high rate of speed, crossing sky in four seconds, till they were out of sight.
These craft did not hold tightly to their v formation as some on the outer edges of the formation spread apart.
These craft emitted steady pale orange glow, and were about the size and brightness of an average star in the night sky. Thanks to MUFON CMS
Ohio Pill
ohio4aug16
Fairborn — I was at Maplewood Park with my girl friend on the swings. I looked up and saw a shiny, pill shaped UFO flying overhead.
It was completely silent and really high floating across the sky. So I pulled out my cell and started recording.
My girl friend and I just watched it and may have been a satellite or a blimp.
I was only a couple miles away from Wright Patterson Air Force Base. I lost sight of the object when it flew away. Thanks to MUFON CMS
Kansas Disc
kansaswhicita3nov16
Wichita — I was taking a photo of an awac aircraft being refueled a couple miles down range at about 9,000 feet in November 3, 2016.
When I got home and loaded film onto my computer I noticed the two objects. They were flying too high for birds. Five minutes before this an F-18 Super Hornet took off from the airport which was very weird. Thanks to MUFON CMS
Florida Orb
fllakeland14
Lakeland — About 2:45 pm, I had just existed off the ramp onto Kathleen Road from Interstate 4 when I noticed, an object while waiting for the light to change on September 10, 2014.
As I began, to focus in on the object, it became evident that it wasn't an aircraft rather, something entirely different.
I then, used my camera phone to capture this beautiful object that was in the distance. It was there one second and gone the next.
Fortunately, I was able to get at least one picture of this tiny object, before it disappeared entirely.
It was a green object the first of many to be shared. The heavens are full of life. Thanks to MUFON CMS
PS POST
Glowing UFOs over Nevada: Are These Mystery Craft......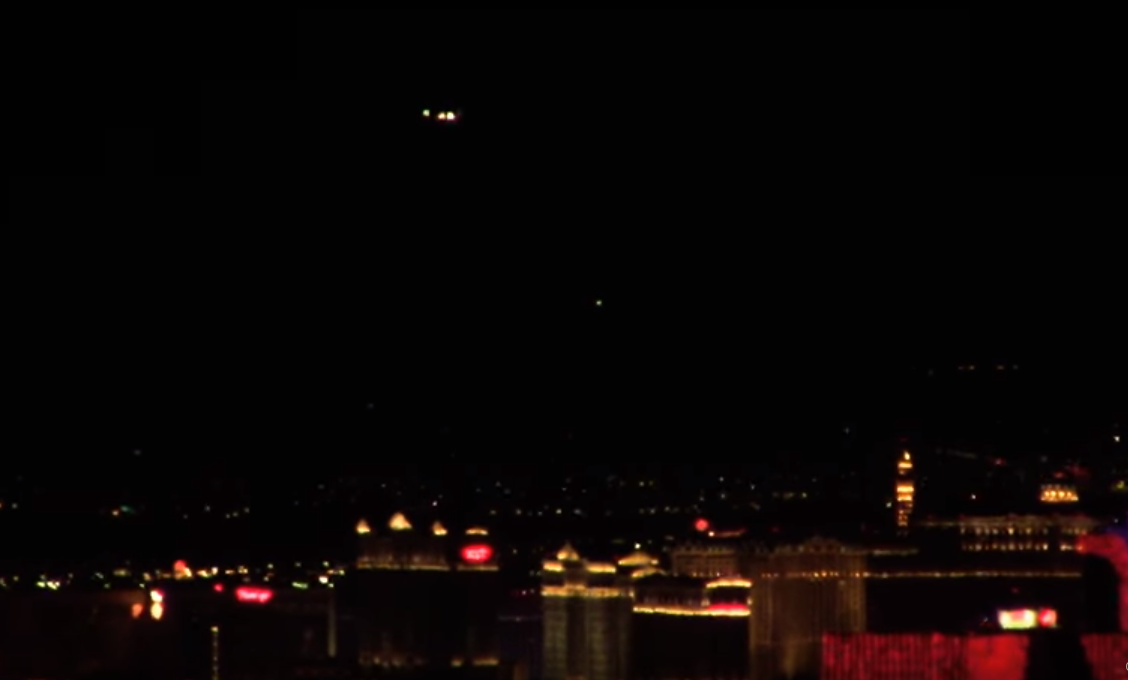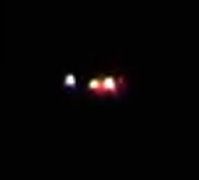 Sat Jun 11, 2016 22:04
VIDEO 16.41 LINK AND ANALYSIS AT
http://disc.yourwebapps.com/discussion.cgi?disc=149495;article=156243
;
UFO PREVENTS NUCLEAR SHOTS
The picture above of two great fireballs in the sky is from Vera Beach, Florida of a CE-5 event. That is where the viewers had been visiting with our extraterrestrial elders from space and agreed ahead of time to meet there.
12 hours ago December 29, 2013 3:26PM
A GIANT 'ball of fire' which shot across the night sky in Iowa in the US Midwest has been captured in incredible security footage.
Kosher meteor captured flashing across night sky in Iowa
UFO Fireball Comet Meteor over IOWA close up
VIDEO 1.10
https://www.youtube.com/watch?v=paa6fwsh4lg
This next is the great ball of fire that was burst off before reaching Chelyabinsk.
Might we wonder who has such technical capability to approach from behind and shoot a rod right through the great ball of fire?
The flash of the exploding nuclear warhead of an air-to-air rocket is shown as a bright sun in the eastern sky at 7:30 a.m. July 19, 1957 at Indian Springs Air Force Base, some 30 miles away from the point of detonation. A Scorpion, sister ship of the launching aircraft, is in the foreground.
(National Nuclear Security Administration / Nevada Site Office)
The picture to the right is of the fireball that exploded over Chelyabinsk, February 15, 2013.
To the farthest right is the fireball over Argentina 4-21-2013
NUCLEAR WARHEAD IN A CONTROLLED BURN OFF BY SIR CASPER OUR MARTIAN NEIGHBOR AND GOOD FRIEND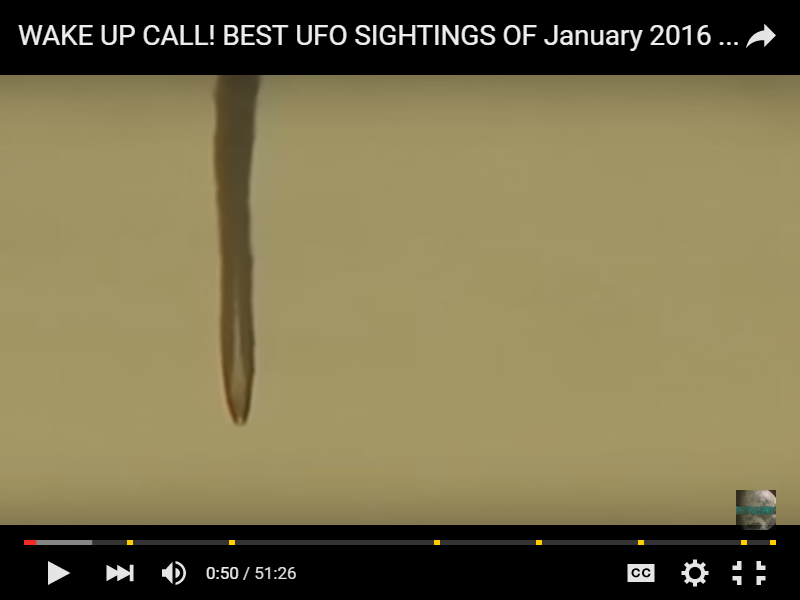 CONTROL BALLS HOLDING WARHEAD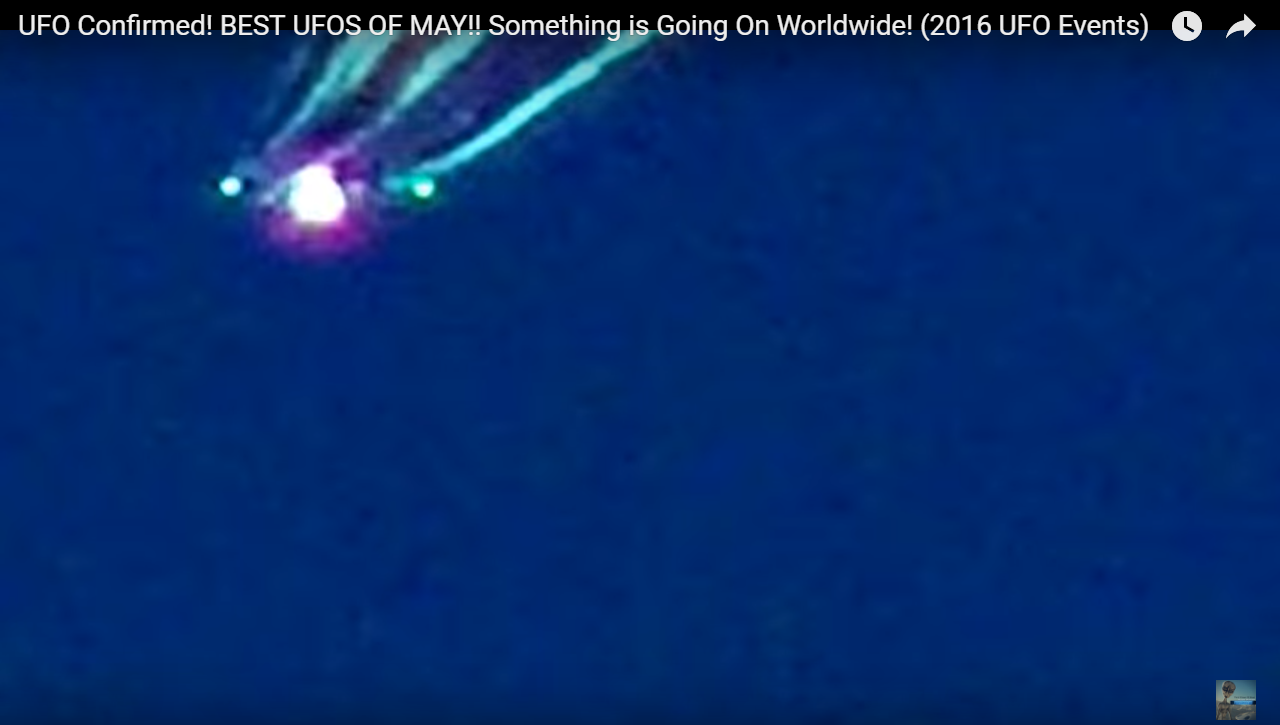 SMOKE DONUT ON MISSILE LAUNCH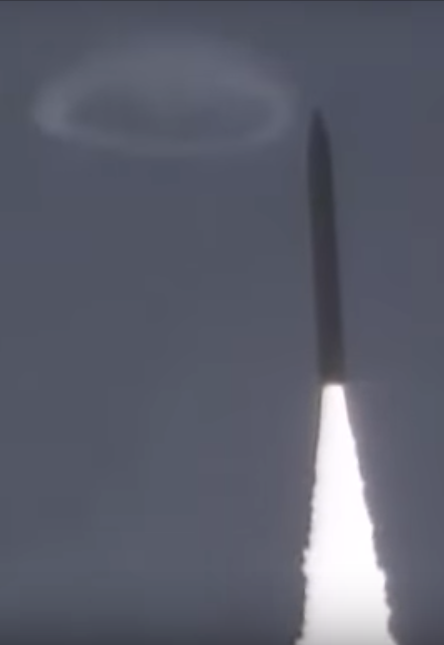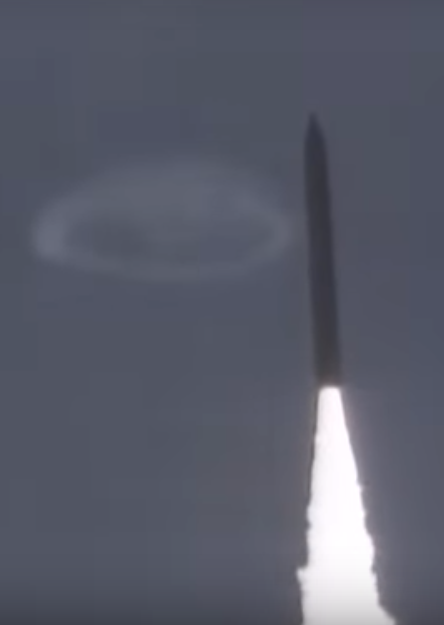 Details at:
http://bitchworld.weebly.com/ufo-prevent-nuclear-shots.html
WHAT IS THIS SMOKE RING UFO FLOATING OVER DISNEYLAND? IT'S NOT THE FIRST TIME…
JUNE 30, 2016 | THE DAILY SHEEPLE | WWW.THEDAILYSHEEPLE.COM | 5,712 VIEWS
Screenshot 2016-06-30 at 4.35.28 AM
What is this thing floating over the Magic Castle at Disneyland?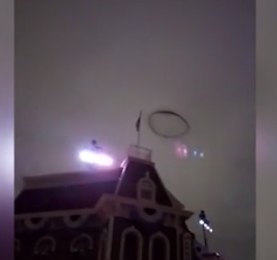 A similar ring has been seen elsewhere…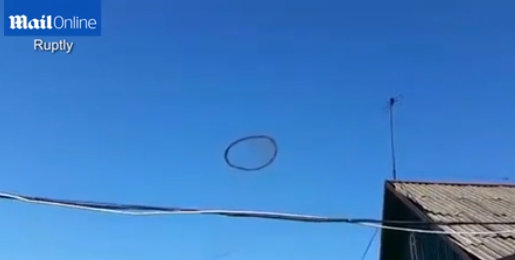 Delivered by The Daily Sheeple
We encourage you to share and republish our reports, analyses, breaking news and videos (Click for details).
Contributed by The Daily Sheeple of www.TheDailySheeple.com.
This content may be freely reproduced in full or in part in digital form with full attribution to the author and a link to www.TheDailySheeple.com.
http://www.thedailysheeple.com/what-is-this-black-ring-ufo-floating-over-disneyland-its-not-the-first-time_062016
UFO PREVENTS NUCLEAR SHOTS
Details at:
http://bitchworld.weebly.com/ufo-prevent-nuclear-shots.html