Federal judge denies restraining order filed by DAPL protesters against ND law enforcement
http://www.kfyrtv.com/content/news/Federal-judge-denies-restraining-order-filed-by-DAPL-protesters-against-ND-law-enforcement--404127266.html
"Federal Judge Daniel Hovland rejected the request saying that the National Lawyers Guild did not follow rule 65 of the Federal Rules of Civil Procedure, which requires that efforts were made to give notice of legal action to the defendant or give reason why a notice should not be required." As reported by whatreallyhappened.com
Isn't it interesting the the Pipeline is not only going over major water source after river and so on, but it's destination just happens to be Petoka Illinois. Take a look at where Petoka is located in the southern part of Illinois that looks like a target. However, folks take into consideration that this map shows you the most HAZARDOUS Areas for earth movement, in the USA.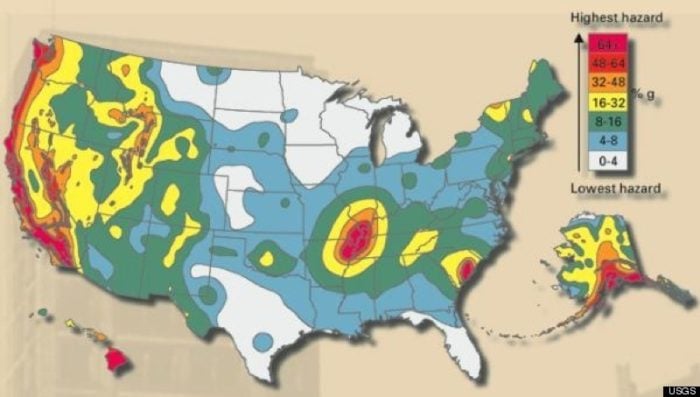 Remember that the pipeline is going underground so the earth movement at any point could cause a chain reaction.
Now why would a judge be brought in from retirement to adjudicate this particular case and what are the skeletons in his closet? Not to mention the beyond questionable ruling of not complying with the Court Rule 65 lack of notifiction of defendents. Especially since this issue has been reported how many times on the various news sources for how long???