"They're Martials That Pushed The Button: STRIKE THEM OUT!
That is a Tele receive from overnight. "They're martials that pushed the button: STRIKE THEM OUT!"
Will we not keep praying that Labor will hear the call to navigate us to peace and out of eternal Jewish sports war?
Are we understanding that 'timid' will not serve us?
"I completely died," Judee say.
Yet with that truth, Labor remains frozen by the threats of Judah. Is that what is holding us to let Judah finish us out? Will Labor not have faith in our good God and courage in ourselves and STRIKE THEM OUT?
"I would have given you anything. Be kind to the babies of the forest. My kids, treat them super nice." Our precious sweet Father says to us.
The higher level house that we come from. Our Father's house of peace and love. Will we not let this rogue elephant warrior weap Judah off of our place in God's village on earth?
Psalm 2:2 The kings of the earth take their stand And the rulers take counsel together Against the LORD and against His Anointed, saying,
3 "Let us tear their fetters apart And cast away their cords from us!"
4 He who sits in the heavens laughs, The Lord scoffs at them.
5 Then He will speak to them in His anger And terrify them in His fury, saying,
6 "But as for Me, I have installed My King Upon Zion, My holy mountain."
7 "I will surely tell of the decree of the LORD: He said to Me, 'You are My Son, Today I have begotten You.…
8 Ask of Me, and I will surely give the nations as Your inheritance, And the very ends of the earth as Your possession.
9 You shall break them with a rod of iron, You shall shatter them like earthenware.'"
10 Now, therefore, O kings, show discernment; Take warning, O judges of the earth.
11 Worship the LORD with reverence And rejoice with trembling.
12 Do homage to the Son, that He not become angry, and you perish in the way, For His wrath may soon be kindled. How blessed are all who take refuge in Him!
~~~~~~
Psalm 2:2 The kings of the earth take their stand And the rulers take counsel together Against the LORD and against His Anointed,
That weap Judah has known about our Lord for thousands of years and stood against Father's love for His Simian children on earth.
And why has Judah done all that he could to keep us out of the true love of Father's house? Is it clear it was so that he could destroy all of the children on earth of our good God above?
That our good God never once touched Judah in all the thousands of years that Judah was molesting the children of God on earth with his eternal war unto extinction, and when Judah tried to destroy us all, Gods angels stepped in and pulled the thousand nuclear missiles with 3,200 thermonuclear warheads away from weap Judah and saved us all.
Will we not praise the glory of our good and wondrous God?
For thousands of years weap Judah and his hybrid transplant Replicons have held sway on the surface of planet earth. A few hours of shooting with his great balls of fire and Judah lost it all. Will American Labor not come alive and let them off right?
The priests and preachers that are tied to the viceroy system in America that have been putting the apples and Johns in. Will Labor not put our grand juries in?
Judah with his rapes in his cages. Will Labor not take the cages away from him?
"I defeated you with duds," Judee say.
Will Labor not put the existence stipend in so that Judah can no longer use hunger and poverty as a way to get our useful pulled off?
Jackie K Stephenson with Krista Green.
4 hrs · Mitchellville ·
My heart has been broken in a million pieces I lost my beautiful daughter and best friend in a tragic plane wreck New Years Eve.
Thank you from the bottom of my heart for all the kind comments and prayers.
To those of you who have sent me messages thank you God bless you all
Krista Green mom and Marty will miss you, you will always be with us, and I will take care of Austin love you to the moon and back always and forever
Krista's face book page.
https://www.facebook.com/search/top/?q=Krista+Green&init=public
United Airlines flight from Cedar Rapids diverted Sunday
United Airlines flight from Cedar Rapids diverted Sunday
SOURCE: MGN
By KCRG-TV9 | Posted: Sun 7:30 PM, Jan 01, 2017
CEDAR RAPIDS, Iowa (KCRG-TV9) -- A plane heading from Cedar Rapids to Denver was redirected because of a maintenance issue.
A United Airlines spokeswoman said the flight took off from the Eastern Iowa Airport around 9 a.m. Sunday.
The spokeswoman maintenance issue forced air controllers to re-direct the flight to O'Hare International Airport in Chicago.
A spokeswoman for the Eastern Iowa Airport said the problems were mechanical.
All the passengers safely got to Denver on another plane.
~~~~~~~~~~~~~~~
Former Cedar Falls basketball coach and wife killed in accident
DECEMBER 21, 2016 BY RADIO IOWA CONTRIBUTOR
A well-known former Cedar Falls High School boys basketball coach and his wife have been killed in a traffic accident in Kansas.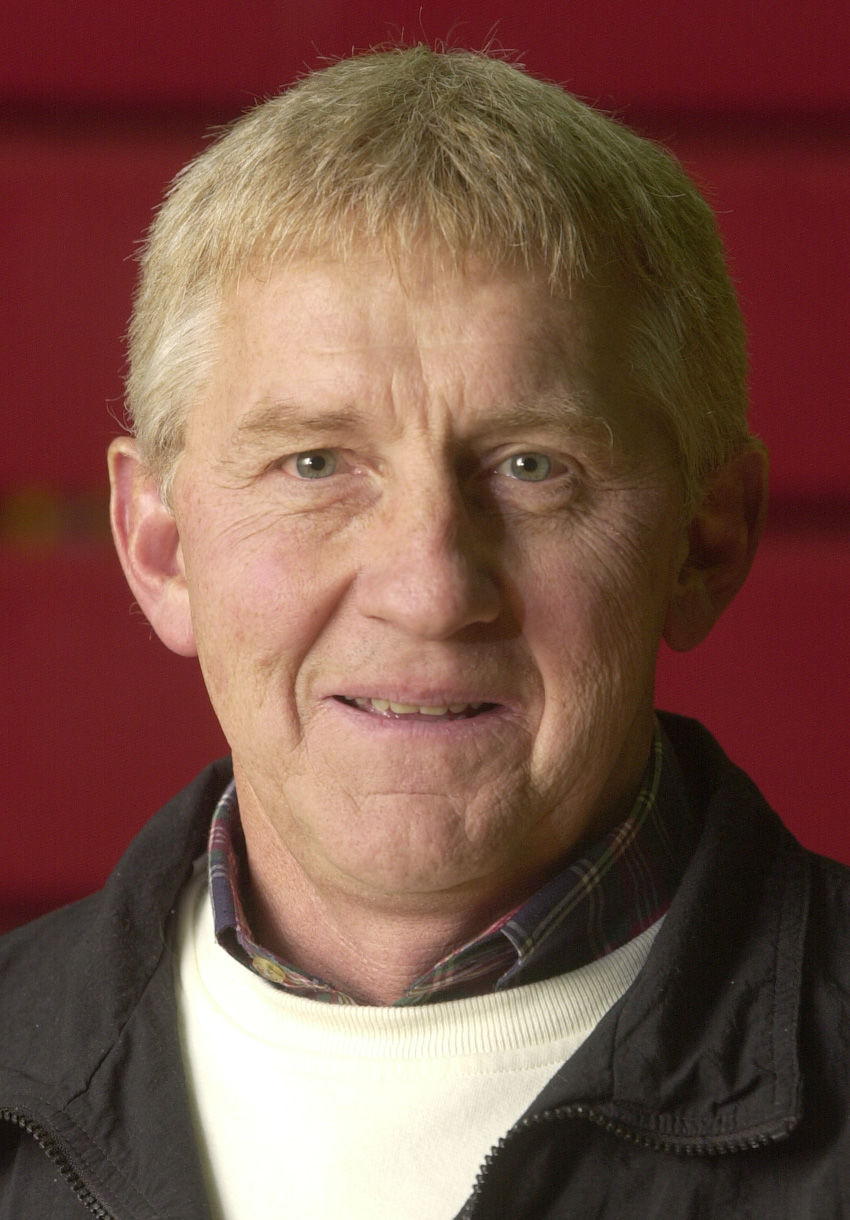 The Kansas Highway Patrol confirmed that 73-year-old Jerry D. Slykhuis and his 70-year-old wife Jacqueline Jane Slykhuis, both of Cedar Falls, were killed Monday in Seward County, Kansas, when a truck didn't stop at a stop sign and hit their car.
Two men in the truck were not injured. Troopers say everyone involved was wearing a seatbelt. Slykhuis coached high school sports for more than four decades, including 36 years at Cedar Falls High. He retired in 2008.
(By Bob Foster, KCNZ, Cedar Falls)
~~~~~~~~~~~
Friends search for missing Dubuque woman
EAST DUBUQUE, Iowa (KCRG TV-9) -- East Dubuque police are trying to piece together information about a missing Dubuque woman. That's days after officers found her car abandoned on the Julien Dubuque Bridge.
On Monday, police classified Allison Morgan, 19, as missing.
Friends placed flowers along the bridge as a message to Ali to come home or let them know she's alright.
"I won't believe that she jumped until they find a body or show me solid evidence that it happened," said Lex Johns.
http://www.kcrg.com/content/news/Friends-search-for-missing-Dubuque-woman--409403355.html
"WE ADVISE YOU WELL: STRIKE THEM OUT!"
The angels that our good God sent in to help save us said.
"You lead us knowledgeable." Tele receive. 4.10 AM
When Harold the good was the guy on 5 in Chicago Bitch would go to the law library and look through the stacks of books of whatever Harold was moving forward with.
Bitch was not on the payroll, it was on his own time and dollar. Harold was truly doing what he could for all of us and so Bitch would do what he could to save Harold some steps and time.
That our system should serve all of us. Does that not sound like a right community for us to live in? Sure, is it not basic?
Regrettably, Bitchie had never been briefed on Judee tricks at that time.
The issue of navigating us, our community. While it may be comforting to think that our public servants are taking care of us, that we are now sealed into the loss of life form, might we discard that notion?
Might Labor not feel a civic duty to the rest of us when it is obvious there is such great need in our world for help that only Labor can give us?
If it was merely working every day and earning less than what could be considered by most to be fair, might we just have to accept that things are as they are? Probably.
That we will die off now in a well planned and lavishly funded nuclear waste war, might there not be more than merely earning a few dollars an hour more that we are talking about?
How do we so quietly fund all of the war in our world, make tyranny investors rich with their Auschwitz brand, while at the same time ignore that they have attacked us with nuclear missiles to exterminate us?
That we are funding Grumman to take the next swipe at us and do not a thing to help ourselves. Mormons launching cruise missiles at our houses.
"The Druid is not dutiful. The Druid has ever failed to save himself," Judee say.
Might Bitchie's dutiful come from his one eight sand vibe?
When we have reckless public employees that are not constrained to act right and we stand by and do nothing about it, might we not be inviting difficulties for ourselves?
The easiest of all the reckless to stop, should it not be those that are on our payrolls?
Pictures of a nuclear warhead sailing through the night time sky over Iowa headed for the Capitol, Des Moines.
The fireball was captured on security footage in the city of North Liberty, Iowa.
Burned-burst off by our elders from outer space. Did the images really fail the boys?
Video at
http://www.news.com.au/technology/science/possible-meteor-captured-flashing-across-night-sky-in-iowa/news-story/46a94a1029c848b08aed8d6bd8a58264
"We ever have failed corruptually," Judee say.
For those that have been reading some of the tens of thousands of reports of sightings, have we not read of the one where it describes the UFO coming down like a "falling leaf?"
What are we think of such a report? If we understand that our elders from outer space are using a meta-transiliatory method to communicate with us, what might we guess the message is?
When a leaf falls what does it produce? How about "Mulch?"
Mulch (Agriculture) half-rotten vegetable matter, peat, etc, used to prevent soil erosion or enrich the soil
Is that not what Judee refers to us as, "Mulch?" Yes, it is.
The falling leaf motion of the UFOs that our elders communicate to us with. Are we understanding that we are the falling leafs that are to be the mulch of Judah?
The festival that the bosses had once a year for the workers where they had all the food, beer and whiskey to drink that they wanted compliments of the boss.
Judah post game analysis is that it was whiskey that allowed them to exterminate the white man off of the face of the surface of planet earth.
One alcohol buzz a year. Is it believable that it is enough to keep the higher level mind from seeing clear? It is.
As we are being turned into mulch is there not some way that the Druid worker will be energized to RISE up and close the war out of here?
Sure, individually can we not be replaced about as easy as replacing a door knob? Of course. Collectively, if we all walk out might they not have to close their stores? Certainly.
If they can't run their stores without Labor, will they not turn over the Labor check book to Labor? Of course, they will.
And how long might that take until Labor is the issuer of our money? Judee tells us with a general STRIKE he will give the checkbook to Labor in 5 hours.
And what does Judee tell workers? Things like, "He's a useless lecher that faults you?"
Might we note that sex, cash for bribes and violence is how Judah holds onto his tyranny with right less workers?
"If you see me, I'm a joke taking out your air," Judee says.
"With so much felonies you guys might not hold. You guys remain quite removable." Tele receives. 8.00 AM
Might those Tele receives have been from elders? Sounds like it doesn't it?
Here are some more Tele receives.
"Roll Grumman. 5.16 PM
They put a nice breeze on the boys. 5.56 PM
Shot you all positively. 5.59 PM
Close these harsh ways up here. 6.15 PM
Is it not stupid to lose your life to a Jew? 6.16 PM
Patrick got us out and we didn't help ourselves. 6.28 PM
They made an assault. 6.30 PM
We're dying mili-tearing off. 6.42 PM
I have it. 6.44 PM
Do not claim yourself out of here. 6.49 PM
Police enforcement, they're abusive. 6.50 PM
STRIKE! 1.26 AM
Goose cemetery. 1.27 AM
Timidity is suicide. 1.26 AM
Cheer. 1.34 AM
The pesticide is closing us up.
Us students are all dying out.
A stinking fish fouled us.
One of the precepts is to navigate. 1.44 AM
They're abolishing your lives here, STRIKE is smashing your life form. 1.47 AM
Dutiful report parasite done. 1.50 AM
STRIKE this last slaughter out!
Tried to fist us and we do nothing about it. 1.53 AM
Pat will state us.
Your rights have fallen official, this is a heinous tumor state.
The camel force option sight breeze. 2.20 AM
They're martialing us, STRIKE THEM OUT! 2.20 AM
They're mortals that pushed the button, STRIKE THEM OUT!
They've got a STRIKE on us now all done. 5.08 AM
Oh my, God, we'll be better off dead. 5.18 AM
We're naked here for salty. 6.38 AM
They're truly ousting us for free.
The Irishman wants you to be civilized for free.
You failed to see the obvious leaving. 8.45 AM
Portrait fell.
They all psyche-us for rent. 9.05" AM
~~~~~~~~~~~
"Pat will state us."
Will Labor not take the authority away from the guys and gals that are finishing out their nuclear waste breeze of us?
Will Labor not put our Bill of Rights in so that we can have our deal that our gallant ancestors crafted for us?
The best chapters ever put into law, the First Ten amendments to the Constitution, United States Bill of rights.
"I died you Germany," Judee say.
The brimstone nuclear pesticide that we have funded Judah to put into our air. Could we as a nation be having as issue concerning being credulous? Gullible? What could be holding us in to finish ourselves off with nuclear brimstone waste and sports war when a STRIKE can STOP THE WAR in less than a day?
"My kids, treat them super nice. Be kind to the babies of the forest. I would have given anything to you." God our Father said to us years ago.
Now we are going out of life form, our resource base being poisoned to leave us permanently harmed. Must American Labor not end quietly funding all of the sports war in our world?
Has our good God not given us the facts of how to save ourselves here? Yes, Father has. Has Father not sent His angels who gave us the technical issues we need to know as to how to run our economy? Yes, Father has sent His angels to guide us onto the right path.
Then for what reason have we stayed on the wrong path of funding the war and nuclear waste disease?
"It's been nice boring you," Judee say.
Is that not a perfect description of what Judah has been doing here? Boring us out with his weaps and boring us listening and seeing them.
Instead of dancing and singing what do we have other than eternal sports war in our world?
Judah wants to make all men die, yet have we not heard enough reverse speech to know that it is white fish he most wants to destroy and make die?
And what is the formula to destroy a nation and a people? Has it not always been to put the nation into war and hold it in? Certainly.
"We urge you to end this storage." Our kind elders from outer space said. Will Labor not put our United states Bill of Rights in and shut Auschwitz down?
The useful people we elect to serve us, Judah, shoots them out of here. Will Labor not take the concession to issue our money away from the weap-men?
Continues at:
http://bitchworld.weebly.com/new-page.html
When the Replicons invaded England in 1066, over the next few years they died a million English people that resisted them. Are Americans braced to go out this time in the hundreds of millions as Judah leaves us?
"I gave you the peace, must you fail? Try to perceive me, I love you. Sooth me. Wake me when they've struck. I won't save your lives because 2+2=4. God our Father said.
To lose our health to weap Judah brimstone waste sport. To suffer life span impairment due to breathing in lethal toxic particles. For the love God and common sense w