General Twining's Air Material Command UFO Report
General Twining
Air Accident Report by General
Twining to Headquarters, July 16, 1947.
Twining was asked to study UFO reports; he recommended that a formal study of the phenomenon take place; Project Sign was the result. General Twining flight logs of 1947 have been recently released in the past few years. Also, Twining's pilot flight logs have been reviewed, so his whereabouts between July 7th and July 9th 1947 have been confirmed and authenticate part of this document.
This trip to New Mexico was Twining's one and only trip during summer of 1947.
IPU Summary Page 4 states the following: – 7th July 1947 – Twinning went to Alamogordo AAF for a secret meeting with AAF Chief of Staff Spaatz and to view recovered remains of craft from crash landing site 20 miles northwest of Socorro.8th July 1947 – Twinning went to Kirtland AAF to inspect parts recovered from its power plant.
9th July 1947 – Twining & staff went to White Sands Proving Ground to inspect pieces of craft being stored there. 10th July 1947 – Twining made inspection of R&D facilities at Alamagordo and then returned to Wright Field.
This three page bureaucratic report provides the first glimpses of Lt. General Nathan F. Twining's Air Accident Report originally published in Leonard Stringfield's (now deceased) Status Report VII, in 1994.
Twining apparently describes in detail the inside of a "flying disc", everything from typewriter-like keys that control the propulsion system to a thirty-five foot doughnut shaped one-inch tube inside the craft filled with a clear substance and a coil of copper-like material.
Twining's engineers from Engineering Division T-3 scientific personnel from the Jet Propulsion Laboratory, and other educated experts report that the object was not manufactured by the US, Germany or the USSR for a variety of reasons including; lack of any known design resemblance, lack of external propulsion system and power plant, and the lack of identifying markings.
The experts theorized about how the craft is powered, how it moves, and how and where it is controlled from, but there is no real knowledge beyond the theories. The inability f or the experts to prove the object to be made in any of the advanced technological societies on Earth is intriguing and thought provoking.
The significance and consistency of the technological societies is intriguing and thought provoking. The significance and consistency of the technical content has not been evaluated, although it is clear that the writing is consistent with 1947 state of the art, not modern.
Stanton Friedman met with Twining's pilot from instruction with Twining's wife, to find out information about Twining meeting with President Truman on 25th September 1947as reported in Humelsine dictation to President Truman on this date.
There was no record of meeting with Truman on Twining's pilot flight log, but his pilot said Twining sometimes made secret flights himself, with Truman actually flying the plane. Twining's personal flight log does actually state that he flew to a meeting with Truman on that date and also flew to Wright Field on same day.
Why did Hummelsine send a memo to Truman dictated from Marshall? Hummelsine was executive secretary to Marshall. Hummelsine's office was in Washington, and on this date Marshall was miles away at the UN (building in progress) building in New York, so Marshall would have had to dictate his memo over the telephone to Hummel sine. Until this document came out, hardly anyone in Ufology had even heard of Hummelsine. 1st Annual Report of Majestic Twelve 1952 – Page 11
http://www.majesticdocuments.com/documents/pre1948.php
Dr. Teller Claims Great Menace from Space Exists
Edward Teller, Ph.D., in memo to President Ronald Reagan states, "A menace greater than the nuclear arms race exists. It does not originate here on Earth, but comes from space itself."
President Ronald Reagan awarded physicist Edward Teller, Ph.D., the National Medal of Science in 1983. Teller was Director of the Lawrence Livermore National Laboratory (1958-1960) and then an Associate Director.
He also served concurrently as a Professor of Physics at the University of California, Berkeley. He was a tireless advocate of a strong nuclear program. In 1975, he retired and was named Director Emeritus of the Livermore Laboratory.
President Reagan and Dr. Teller
In the 1980s, Teller began a strong campaign for the Strategic Defense Initiative (SDI), also called "Star Wars", the concept of using lasers or satellites to destroy incoming Russian ICBMs or possibly alien incursions. Teller lobbied with government agencies—and got the sanction of President Ronald Reagan—for his plan to develop a system using elaborate satellites which used atomic weapons to fire X-ray lasers at incoming missiles.
The project was eventually scaled back but now exists in altered form. Teller was later encouraged, however, by the Bush administration's revitalization of the missile defense program in the early 21st century (known to its critics as "Son of Star Wars") that is at least partially effective against some alien incursions. Fortunately, it has curbed North Korea and other nations from launching missile attacks on the US.
Oklahoma Light
Tulsa – I was at work driving in the yard on January 3, 2017, and noticed some lights that I've never seen before.
I attempted to get a video of the lights but the picture was too dark. So I then tried to take some pictures with my phone.
The lights just hovered in the distance. As I changed to the black and white filter on my phone, the lights started to disappear one by one. Thanks to MUFON CMS
Mexico Cylinders
Mexico City – On January 5, 2017 a tourist spotted a series of cylinder shaped craft flying above the city at high altitude.
Thanks to Tom
Filer's Files #3 – 2017 General Twining's Report on UFOs
http://nationalufocenter.com/2017/01/filers-files-3-2017-general-twinings-report-on-ufos/
PS POST
Glowing UFOs over Nevada: Are These Mystery Craft......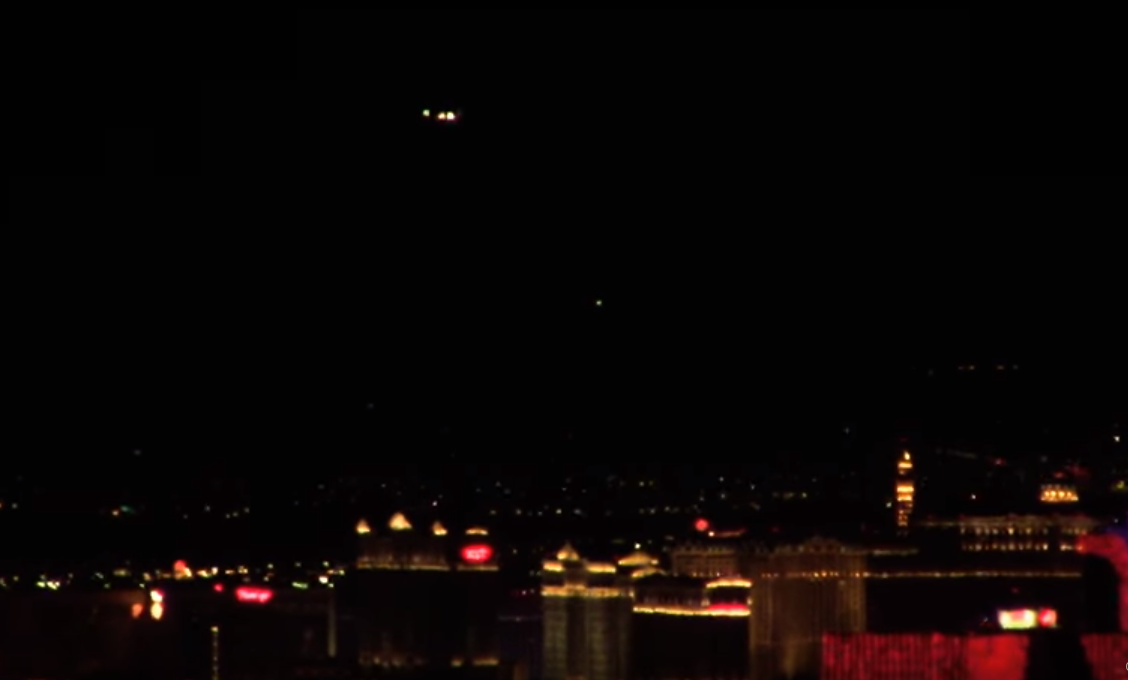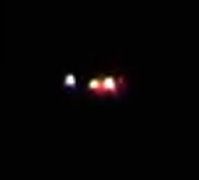 Sat Jun 11, 2016 22:04
VIDEO 16.41 LINK AND ANALYSIS AT
http://disc.yourwebapps.com/discussion.cgi?disc=149495;article=156243
;
UFO PREVENTS NUCLEAR SHOTS
The picture above of two great fireballs in the sky is from Vera Beach, Florida of a CE-5 event. That is where the viewers had been visiting with our extraterrestrial elders from space and agreed ahead of time to meet there.
12 hours ago December 29, 2013 3:26PM
A GIANT 'ball of fire' which shot across the night sky in Iowa in the US Midwest has been captured in incredible security footage.
Kosher meteor captured flashing across night sky in Iowa
UFO Fireball Comet Meteor over IOWA close up
VIDEO 1.10
https://www.youtube.com/watch?v=paa6fwsh4lg
This next is the great ball of fire that was burst off before reaching Chelyabinsk.
Might we wonder who has such technical capability to approach from behind and shoot a rod right through the great ball of fire?
The flash of the exploding nuclear warhead of an air-to-air rocket is shown as a bright sun in the eastern sky at 7:30 a.m. July 19, 1957 at Indian Springs Air Force Base, some 30 miles away from the point of detonation. A Scorpion, sister ship of the launching aircraft, is in the foreground.
(National Nuclear Security Administration / Nevada Site Office)
The picture to the right is of the fireball that exploded over Chelyabinsk, February 15, 2013.
To the farthest right is the fireball over Argentina 4-21-2013
NUCLEAR WARHEAD IN A CONTROLLED BURN OFF BY SIR CASPER OUR MARTIAN NEIGHBOR AND GOOD FRIEND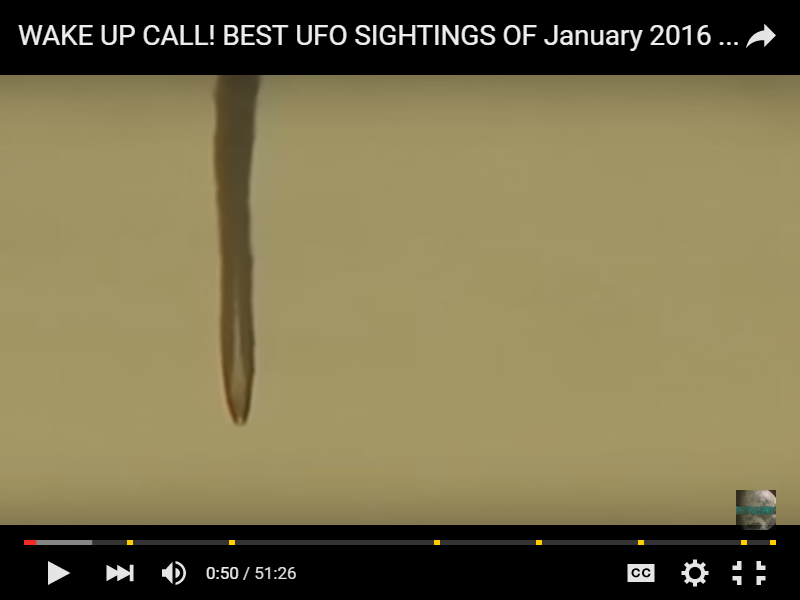 CONTROL BALLS HOLDING WARHEAD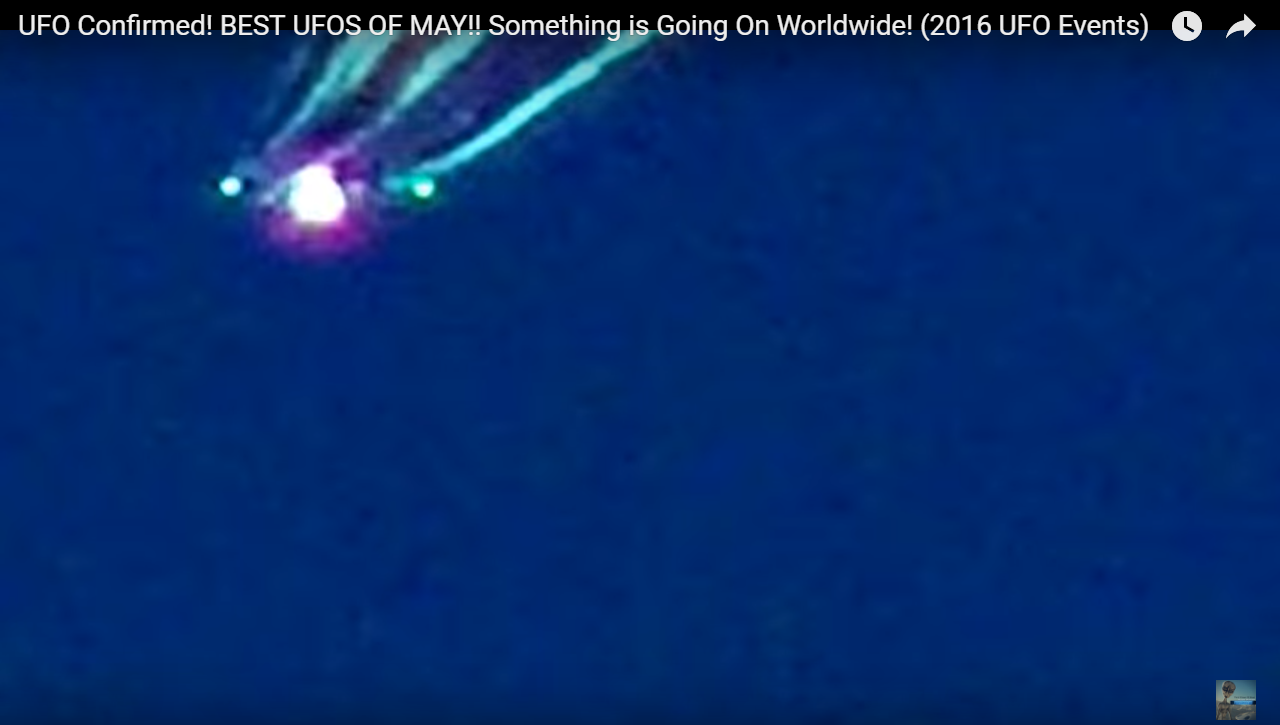 SMOKE DONUT ON MISSILE LAUNCH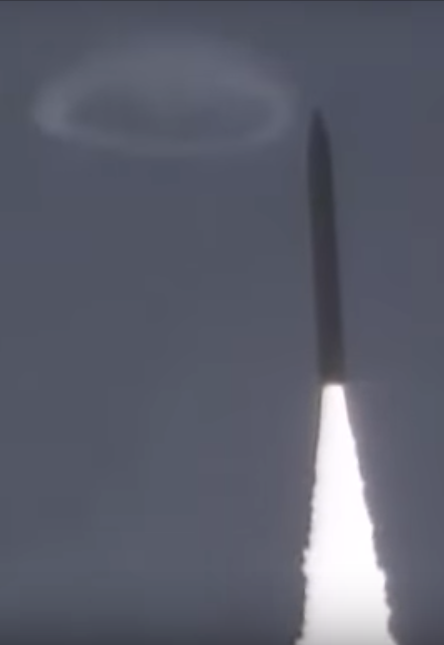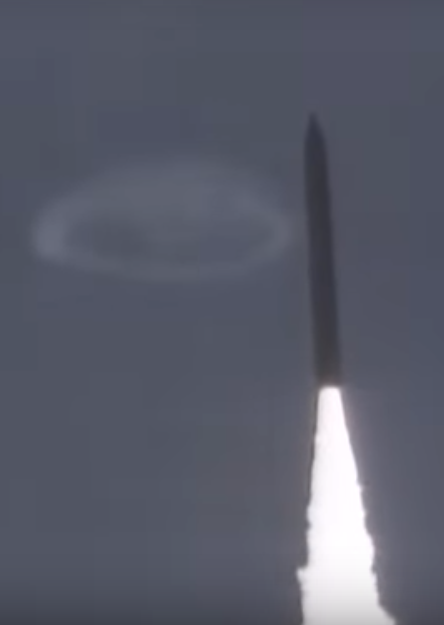 New York Flying Football
nyyhaelem8nov6
Harlem – On November 8, 2016, at 2 PM, I saw a UFO, just sitting there. I saw it for 4 to 5 seconds and zip it went away. I got a picture this time of a flying football. Well I am traumatized with this very painful experience.
http://nationalufocenter.com/2016/11/filers-files-48-2016-earth-must-warned/
The nuclear football (also known as the atomic football, the President's emergency satchel, the Presidential Emergency Satchel, the button, the black box, or just the football) is a briefcase, the contents of which are to be used by the President of the United States to authorize a nuclear attack while away from fixed ...
https://en.wikipedia.org/wiki/Nuclear_football
Details at:
http://bitchworld.weebly.com/ufo-prevent-nuclear-shots.html
WHAT IS THIS SMOKE RING UFO FLOATING OVER DISNEYLAND? IT'S NOT THE FIRST TIME…
JUNE 30, 2016 | THE DAILY SHEEPLE | WWW.THEDAILYSHEEPLE.COM | 5,712 VIEWS
Screenshot 2016-06-30 at 4.35.28 AM
What is this thing floating over the Magic Castle at Disneyland?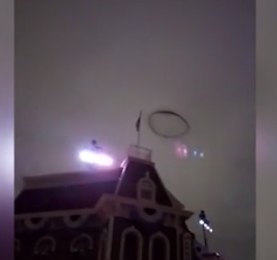 A similar ring has been seen elsewhere…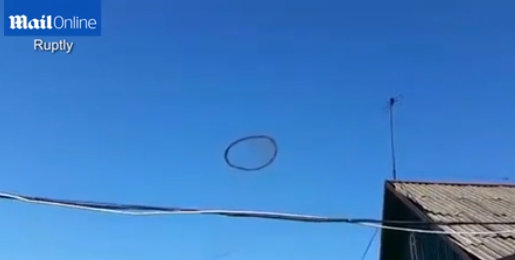 Delivered by The Daily Sheeple
We encourage you to share and republish our reports, analyses, breaking news and videos (Click for details).
Contributed by The Daily Sheeple of www.TheDailySheeple.com.
This content may be freely reproduced in full or in part in digital form with full attribution to the author and a link to www.TheDailySheeple.com.
http://www.thedailysheeple.com/what-is-this-black-ring-ufo-floating-over-disneyland-its-not-the-first-time_062016
UFO PREVENTS NUCLEAR SHOTS
Details at:
http://bitchworld.weebly.com/ufo-prevent-nuclear-shots.html