Illinois Sightings
Edinburg ó I watched a UFO show on TV the other night where an air plane pilot had crashed but his body was not in the cockpit. He had spotted a UFO before that so it was very interesting. You know my visitors are still around as on January 24, 2017 at 6:32 pm.
I show them to others out here, but, they say they donít see anything or we donít believe in that stuff. Lately every once in awhile early morning, you can hear this loud noise flying slowly over the house.
I have never heard the loud noise before. I look out the window but there isnít anything there. Itís weird noise unlike helicopters or planes. Whatever it is they will land in the field across from my house. These things follow me so lately so I look out my window and donít sleep until daylight. Take Care, Pam Stark 😊
Arkansas Disc
Dollywood ó I was in the USAF and assigned to SAC. I worked directly with B-52s with a security clearance. While I sat on the runways waiting for my Bombers to come down I have seen hundreds of planes in flight and maneuvering.
I was driving to Dollywood with my sister, mother and daughter who were asleep at the time. In my windshield I noticed an object in the sky at about a 45 degree angle that I assumed it was a plane. I looked back a few minutes later and it appeared to be in the same position. I decided it was unknown and a UFO, I hollered at my sister and told her to look up and give me the camera.
At this time it went from 0 to fast quick and in a hurry. First it moved 90 degrees up, and out of sight. I did manage to snap only one picture.
My sister still remembers me shouting to look. I tinted and enlarged the object and low and behold itís a regular ole round Flying Saucer so I am now providing pictures. Thanks to MUFON CMS
Nevada Sphere
Las Vegas ó On January 14, 2017 around 4:05 PM, I decided to take some photos of the setting sun which just had started breaking through the clouds near the snow-capped mountains. I took three pictures with my android phone near Fort Apache and Blue Diamond Roads.
The next day I opened one of the photos to show a friend and noticed a strange grey-tinted circular shaped image in my photo. The image is grey-ish and does have a pale curved cross indication on it when zoomed in closer. I am not able to judge distance to the object. None of us had ever seen anything like it.
One of the other photos has the circular shaped orb image in the distance. The image on the photos is not a dust spot as it moves in each photo. Thanks to MUFON CMS
North Carolina Lights
Jacksonville ó These are photos taken from separate trail cameras on January 24, 2017.
I have set up cameras at different locations on my property. My wife did spotted three glowing lights in the northern sky the night before I retrieved these from my cams.
There may or may not be any correlation between her seeing lights and the pictures my trail cams captured.
Thanks to MUFON CMS
Pennsylvania
Pittsburgh Ė I was taking my dog outside. I first noticed the object because it flew from over the field across my house. I had no idea what to think about the object when I first saw it, my only instinct was to get out my phone and start recording because it definitely wasnít something I had ever seen before. I first saw the object when it flew over the trees across from my house and flew quite quickly in a straight pattern over and away from my house. It was shaped like a dome with a slight point on top, and some type of string like appendage hanging from it. It was dark in color. My feelings on the object are quite mixed.
Iíve always been on the fence as far as paranormal occurances. But when I saw this thing I was just so intrigued, and I genuinely canít explain what this might be. I lost sight of object when it disappeared over the hills behind my house. There is a filter on the video Iím sending because I had put it on my Snapchat story.
Filerís Files #6 -2017 UFOs Are Entering Earth
http://nationalufocenter.com/2017/02/filers-files-6-2017-ufos-entering-earth/
PS POST
Glowing UFOs over Nevada: Are These Mystery Craft......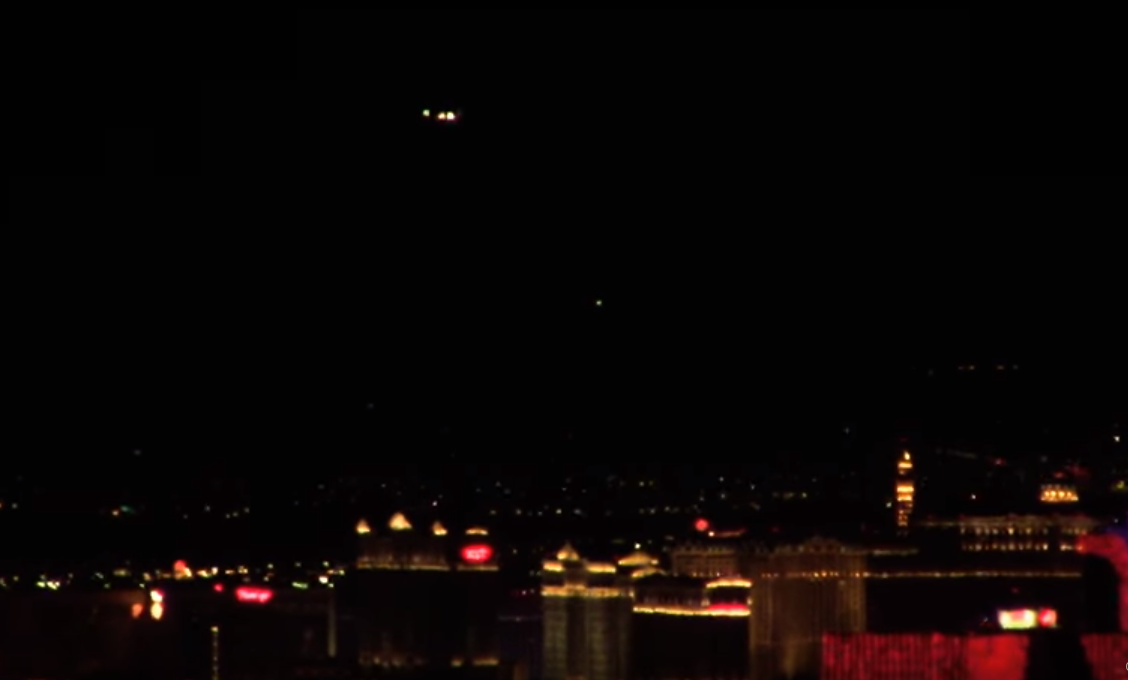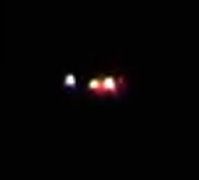 Sat Jun 11, 2016 22:04
VIDEO 16.41 LINK AND ANALYSIS AT
http://disc.yourwebapps.com/discussion.cgi?disc=149495;article=156243
;
UFO PREVENTS NUCLEAR SHOTS
The picture above of two great fireballs in the sky is from Vera Beach, Florida of a CE-5 event. That is where the viewers had been visiting with our extraterrestrial elders from space and agreed ahead of time to meet there.
12 hours ago December 29, 2013 3:26PM
A GIANT 'ball of fire' which shot across the night sky in Iowa in the US Midwest has been captured in incredible security footage.
Kosher meteor captured flashing across night sky in Iowa
UFO Fireball Comet Meteor over IOWA close up
VIDEO 1.10
https://www.youtube.com/watch?v=paa6fwsh4lg
This next is the great ball of fire that was burst off before reaching Chelyabinsk.
Might we wonder who has such technical capability to approach from behind and shoot a rod right through the great ball of fire?
The flash of the exploding nuclear warhead of an air-to-air rocket is shown as a bright sun in the eastern sky at 7:30 a.m. July 19, 1957 at Indian Springs Air Force Base, some 30 miles away from the point of detonation. A Scorpion, sister ship of the launching aircraft, is in the foreground.
(National Nuclear Security Administration / Nevada Site Office)
The picture to the right is of the fireball that exploded over Chelyabinsk, February 15, 2013.
To the farthest right is the fireball over Argentina 4-21-2013
NUCLEAR WARHEAD IN A CONTROLLED BURN OFF BY SIR CASPER OUR MARTIAN NEIGHBOR AND GOOD FRIEND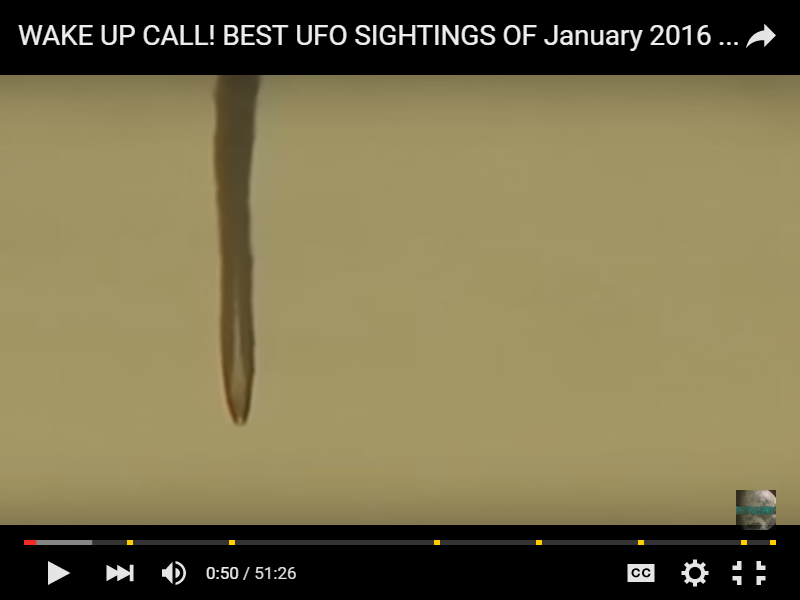 CONTROL BALLS HOLDING WARHEAD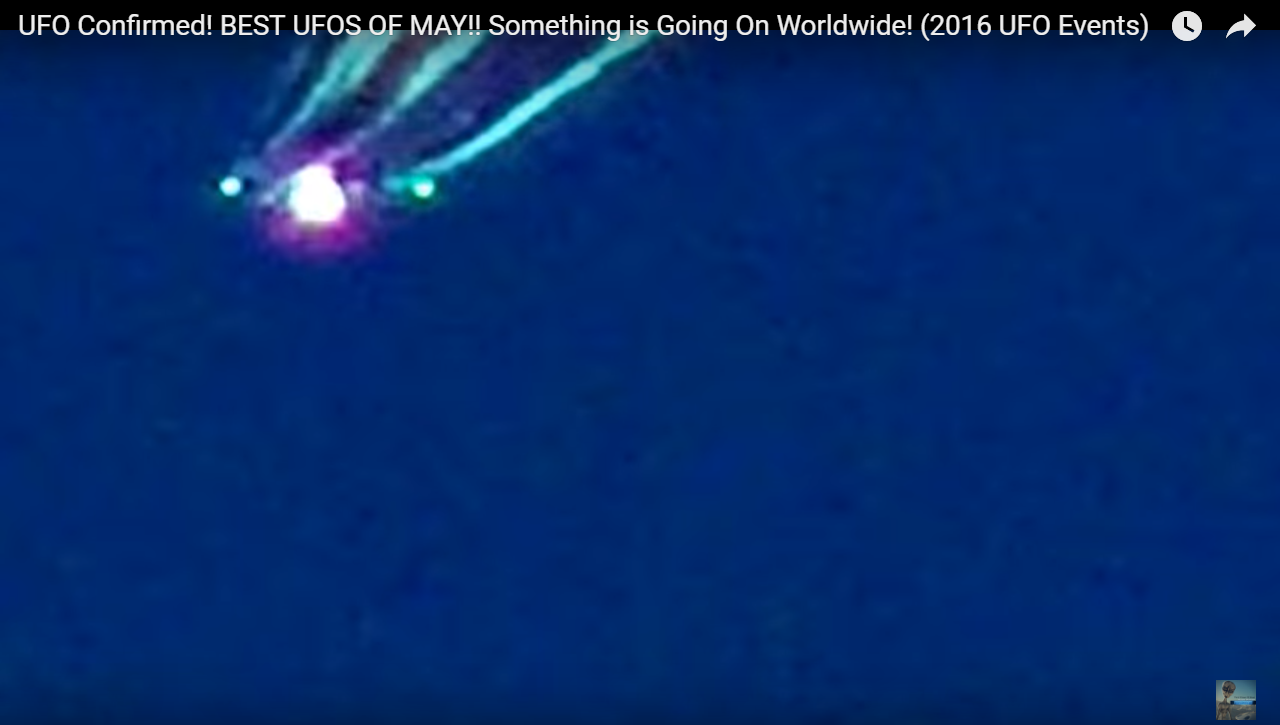 SMOKE DONUT ON MISSILE LAUNCH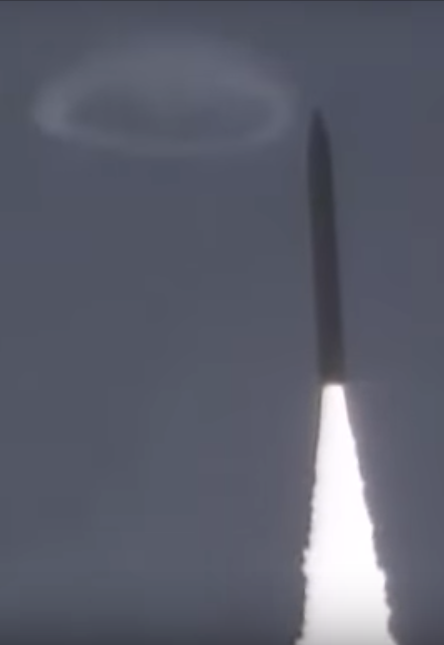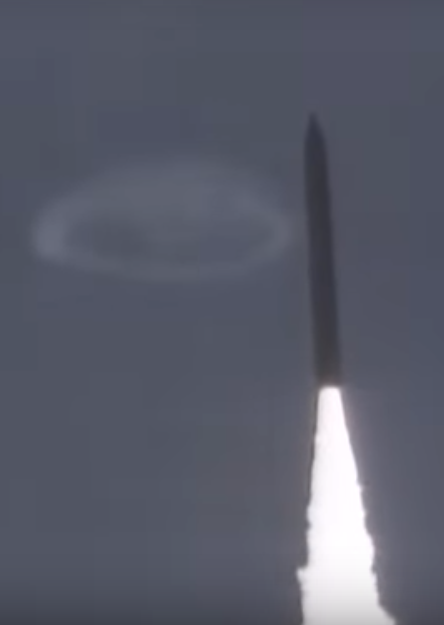 New York Flying Football
nyyhaelem8nov6
Harlem Ė On November 8, 2016, at 2 PM, I saw a UFO, just sitting there. I saw it for 4 to 5 seconds and zip it went away. I got a picture this time of a flying football. Well I am traumatized with this very painful experience.
http://nationalufocenter.com/2016/11/filers-files-48-2016-earth-must-warned/
The nuclear football (also known as the atomic football, the President's emergency satchel, the Presidential Emergency Satchel, the button, the black box, or just the football) is a briefcase, the contents of which are to be used by the President of the United States to authorize a nuclear attack while away from fixed ...
https://en.wikipedia.org/wiki/Nuclear_football
Details at:
http://bitchworld.weebly.com/ufo-prevent-nuclear-shots.html
WHAT IS THIS SMOKE RING UFO FLOATING OVER DISNEYLAND? ITíS NOT THE FIRST TIMEÖ
JUNE 30, 2016 | THE DAILY SHEEPLE | WWW.THEDAILYSHEEPLE.COM | 5,712 VIEWS
Screenshot 2016-06-30 at 4.35.28 AM
What is this thing floating over the Magic Castle at Disneyland?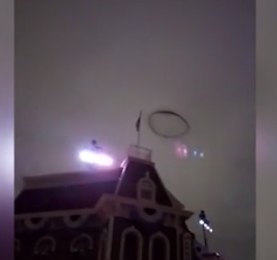 A similar ring has been seen elsewhereÖ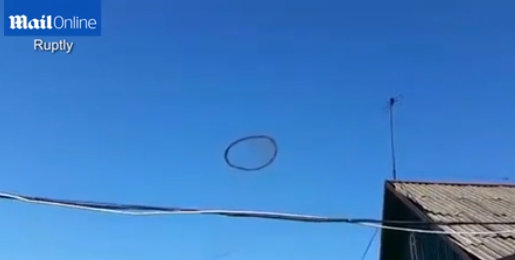 Delivered by The Daily Sheeple
We encourage you to share and republish our reports, analyses, breaking news and videos (Click for details).
Contributed by The Daily Sheeple of www.TheDailySheeple.com.
This content may be freely reproduced in full or in part in digital form with full attribution to the author and a link to www.TheDailySheeple.com.
http://www.thedailysheeple.com/what-is-this-black-ring-ufo-floating-over-disneyland-its-not-the-first-time_062016
UFO PREVENTS NUCLEAR SHOTS
Details at:
http://bitchworld.weebly.com/ufo-prevent-nuclear-shots.html