UFO Fireball Filmed Hurtling Over Tasmania
Posted on March 1, 2017 by Sean Adl-Tabatabai in News, World // 3 Comments
UFO fireball filmed over Tasmania
Thousands of citizens witnessed a huge UFO fireball hurtling through the skies of Tasmania, Australia on Tuesday morning, as government officials attempted to explain the spectacle away as a airplane.
According to Airservices Australia, the enormous fireball was a plane "passing over Australian airspace".
Herald Sun reports:
"This isn't a bloody plane, wake up people. If it was a plane then damn that would be one burning big ass plane. Planes don't leave flames so how bout you all open your f*****g eyes and get some perspective" wrote one passionate Facebook user.
Another sceptic wrote: "No the object in this pic wasn't a plane in my opinion as it looked like it wasn't even moving, we sat there and stared at it for like 10-15mins".
"man I read it was a UFO and sightings of landing with police sectioning the area off. Very hush hush stuff. Potential alien encounter," a UFO believer wrote.
"omg where is it now?" another concerned Facebook user wrote.
David Finlay from Australian Meteor Reports said he had not received any reports of meteor activity over Tasmania.
fireball
Mr Finlay said the fireball was a jet contrail in the dawn light.
"It is not uncommon for people to mistake jet contrails for meteors, especially in the afternoon and in the western sky as the sun sets. I've watched some people looking at contrails who even thought they were seeing a comet," Mr Finlay told The Mercury.
After watching a video of the "meteor" taken by Hobart resident Lee-Ann Peters, Mr Finlay reacted by saying: "a beautiful video of an A380 contrail."
By checking Flight Radar data, Storyful was able to locate an Emirates plane bound from Dubai to Auckland, New Zealand. This flight was consistent with witness reports that the object was spotted over the Hobart area at 6.30am.
VIDEO 1.40 AT
http://yournewswire.com/ufo-fireball-tasmania/
Patrick Sullivan • a few seconds ago
Nuclear warhead in controlled burn off?
Are we not yet getting some ideas of what the extraterrestrial intervention is all about? Boom Boom pulled out of the sky by our Martian good neighbor Sir Casper?
• Edit• Reply•Share ›
−
Avatar
Muhammad Abbass • 2 days ago
I've had close encounters with ET craft and don't doubt at all that they're here, a lot more than most realise. But this isn't them. It looks like sunlight on jet contrails as the man said. Seen it myself before over Perth sometimes with jets flying the right direction at sundown. I resisted all wicked urges to make any Tasmanian jokes too I hope you all appreciate. Love Tassie actually, half my friends have moved there over the last few years.
1 • Reply•Share ›
Avatar
Greg St Pierre Muhammad Abbass • a day ago
I concur, and I'm a "believer" as well, in the sense I believe there are things flying around that cannot be explained by prosaic means. That said, if an object or a light doesn't exibit behavior inconsistent with aerodynamics or known means of support or propulsion, I'm forced to classify it as natural or man-made. People do themselves and the real phenomenon a desservice by being unfamiliar with the sky and science.
1 • Reply•Share ›
Avatar
Muhammad Abbass Greg St Pierre • 9 hours ago
Occams razor.
PS POST
Glowing UFOs over Nevada: Are These Mystery Craft......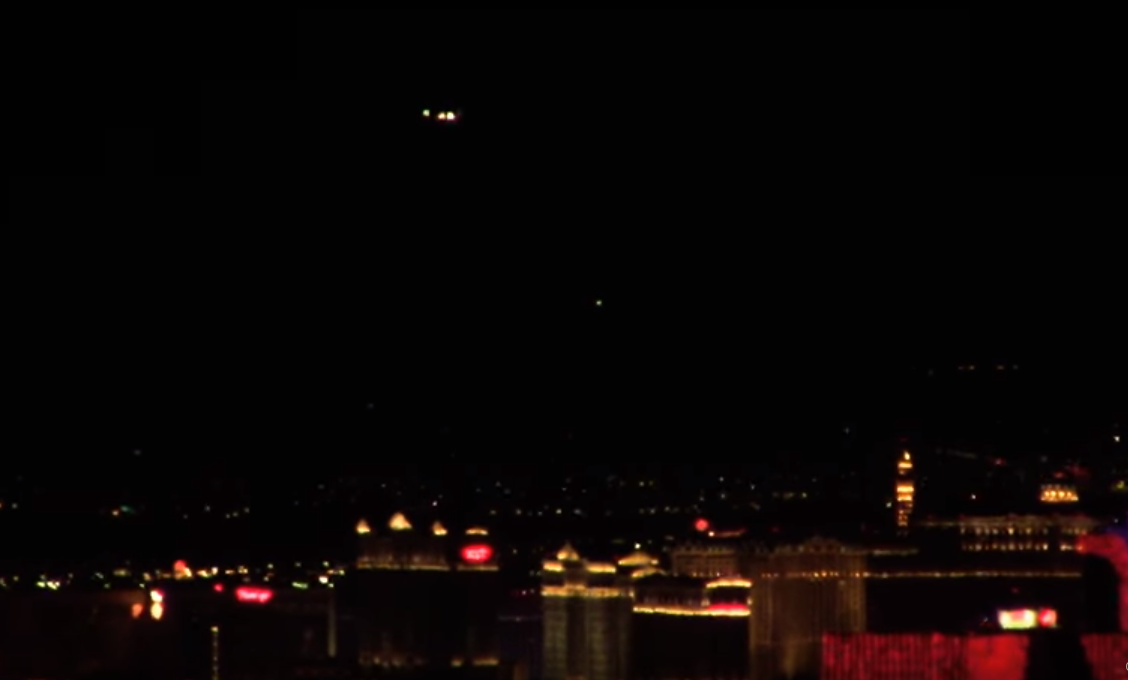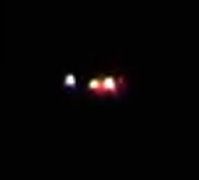 Sat Jun 11, 2016 22:04
VIDEO 16.41 LINK AND ANALYSIS AT
http://disc.yourwebapps.com/discussion.cgi?disc=149495;article=156243
;
UFO PREVENTS NUCLEAR SHOTS
The picture above of two great fireballs in the sky is from Vera Beach, Florida of a CE-5 event. That is where the viewers had been visiting with our extraterrestrial elders from space and agreed ahead of time to meet there.
12 hours ago December 29, 2013 3:26PM
A GIANT 'ball of fire' which shot across the night sky in Iowa in the US Midwest has been captured in incredible security footage.
Kosher meteor captured flashing across night sky in Iowa
UFO Fireball Comet Meteor over IOWA close up
VIDEO 1.10
https://www.youtube.com/watch?v=paa6fwsh4lg
This next is the great ball of fire that was burst off before reaching Chelyabinsk.
Might we wonder who has such technical capability to approach from behind and shoot a rod right through the great ball of fire?
The flash of the exploding nuclear warhead of an air-to-air rocket is shown as a bright sun in the eastern sky at 7:30 a.m. July 19, 1957 at Indian Springs Air Force Base, some 30 miles away from the point of detonation. A Scorpion, sister ship of the launching aircraft, is in the foreground.
(National Nuclear Security Administration / Nevada Site Office)
The picture to the right is of the fireball that exploded over Chelyabinsk, February 15, 2013.
To the farthest right is the fireball over Argentina 4-21-2013
NUCLEAR WARHEAD IN A CONTROLLED BURN OFF BY SIR CASPER OUR MARTIAN NEIGHBOR AND GOOD FRIEND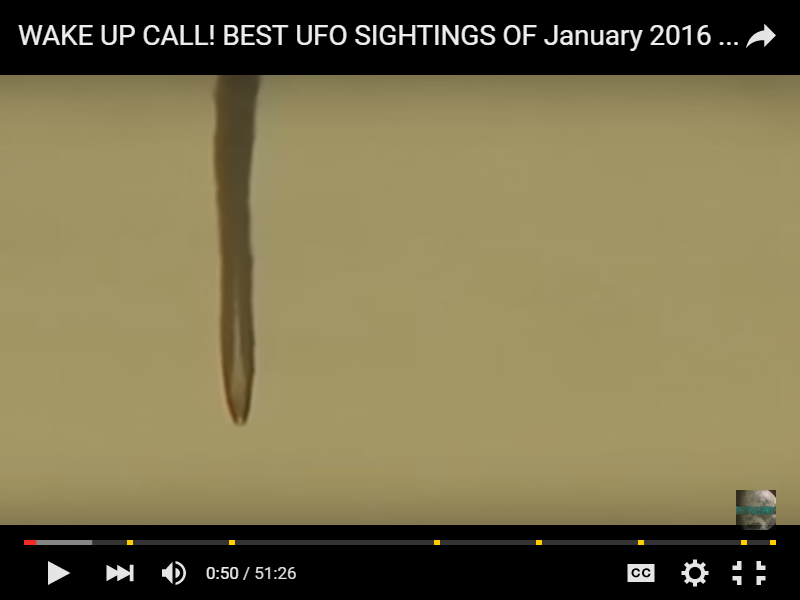 CONTROL BALLS HOLDING WARHEAD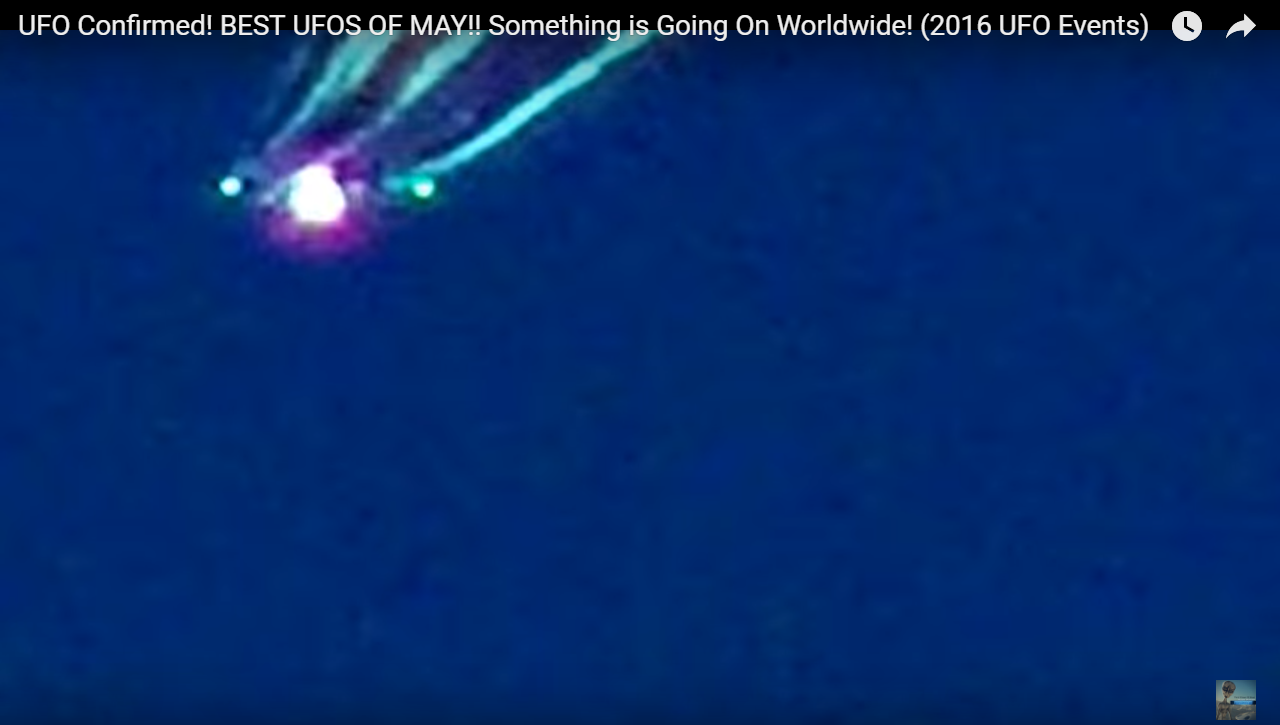 SMOKE DONUT ON MISSILE LAUNCH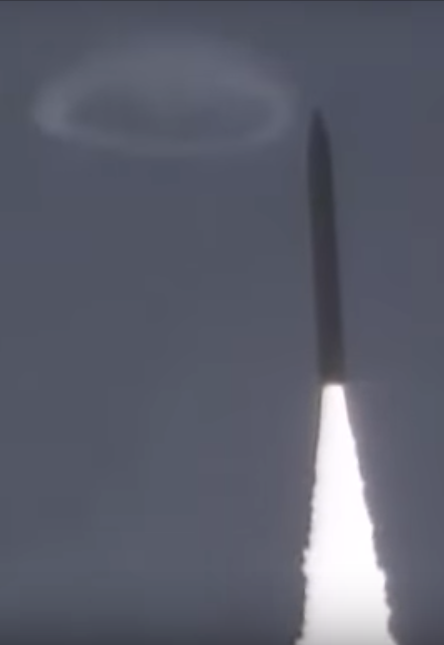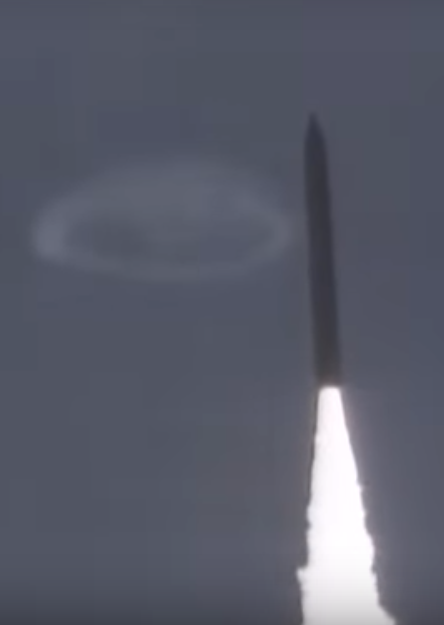 New York Flying Football
nyyhaelem8nov6
Harlem – On November 8, 2016, at 2 PM, I saw a UFO, just sitting there. I saw it for 4 to 5 seconds and zip it went away. I got a picture this time of a flying football. Well I am traumatized with this very painful experience.
http://nationalufocenter.com/2016/11/filers-files-48-2016-earth-must-warned/
The nuclear football (also known as the atomic football, the President's emergency satchel, the Presidential Emergency Satchel, the button, the black box, or just the football) is a briefcase, the contents of which are to be used by the President of the United States to authorize a nuclear attack while away from fixed ...
https://en.wikipedia.org/wiki/Nuclear_football
Details at:
http://bitchworld.weebly.com/ufo-prevent-nuclear-shots.html
WHAT IS THIS SMOKE RING UFO FLOATING OVER DISNEYLAND? IT'S NOT THE FIRST TIME…
JUNE 30, 2016 | THE DAILY SHEEPLE | WWW.THEDAILYSHEEPLE.COM | 5,712 VIEWS
Screenshot 2016-06-30 at 4.35.28 AM
What is this thing floating over the Magic Castle at Disneyland?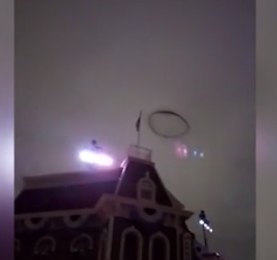 A similar ring has been seen elsewhere…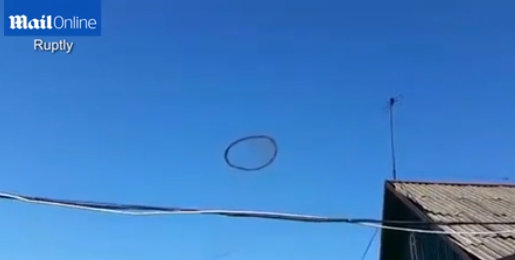 Delivered by The Daily Sheeple
We encourage you to share and republish our reports, analyses, breaking news and videos (Click for details).
Contributed by The Daily Sheeple of www.TheDailySheeple.com.
This content may be freely reproduced in full or in part in digital form with full attribution to the author and a link to www.TheDailySheeple.com.
http://www.thedailysheeple.com/what-is-this-black-ring-ufo-floating-over-disneyland-its-not-the-first-time_062016
UFO PREVENTS NUCLEAR SHOTS
Details at:
http://bitchworld.weebly.com/ufo-prevent-nuclear-shots.html