Illicit Drug Sales On Internet a Federal Crime.-
http://www.google.com/#q=Illicit+Drug+Sales+on+the+Internet+is+a+Federal+Crime
-
https://www.justice.gov/actioncenter/report-crime
- Drugs -
http://www.justice.gov/actioncenter/report-crime#drugs
-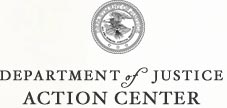 -
illicit drug sales over the Internet -
https://www.google.com/?gws_rd=ssl#q=illicit+drug+sales+over+the+Internet
-
You are being reported to the Department of Justice - Pain and Anxiety Medications
METHADONE 10MG, 40MG WAFERS Lorcet - CALL US (325) 261-0302
ALSO VISIT OUR SITE..
http://allmedspharmacy.site123.me
- You are being reported to the Dept. of Justice - Trying to Sell - Illicit Internet Drug Sales -
https://www.google.com/#q=Illicit+Internet+Drug+Sales
-
-
- Largest Health Care Fraud Takedown in US History: 412 People Charged in Schemes Worth $1.3 Billion
Posted by Boris Badenov on July 13, 2017 - More than 400 people have been charged with taking part in health care fraud and opioid scams that totaled $1.3 billion in false billing, Attorney General Jeff Sessions announced Thursday.
Sessions called the collective action the "largest health care fraud takedown operation in American history" and said it indicates that some doctors, nurses and pharmacists "have chosen to violate their oaths and put greed ahead of their patients."
Among those charged are six Michigan doctors accused of a scheme to prescribe unnecessary opioids. A Florida rehab facility is alleged to have recruited addicts with gift cards and visits to strip clubs, leading to $58 million in false treatments and tests.
Officials said those charged in the schemes include -
http://nation.foxnews.com/2017/07/13/largest-health-care-fraud-takedown-us-history-412-people-charged-schemes-worth-13-billion
-
-