https://z3news.com/
- 16 Reasons Why Americans are Leaving California by the Millions -
https://z3news.com/w/16-reasons-why-americans-leaving-california/
- MARCH 9, 2017 - BY MICHAEL SNYDER -
https://z3news.com/w/author/michael/
-
The Nuke-lei of Pacific Coast Evacuation & Migration From It -
http://disc.yourwebapps.com/discussion.cgi?disc=149495;article=157808;title=APFN
Arkanfornia - 2.1 Million Californians Migrate to Arkansas? -
http://disc.yourwebapps.com/discussion.cgi?disc=149495;article=157758;title=APFN
BREAKING!!! GET OFF THE COASTS!!! FEMA WARNS NOW!! MEGA QUAKE TO HIT CALIFORNIA!! -
https://www.youtube.com/watch?v=ekgiHRCYEsU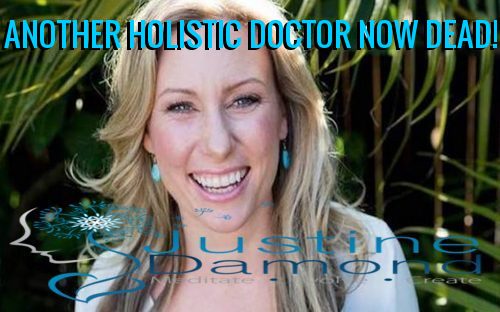 -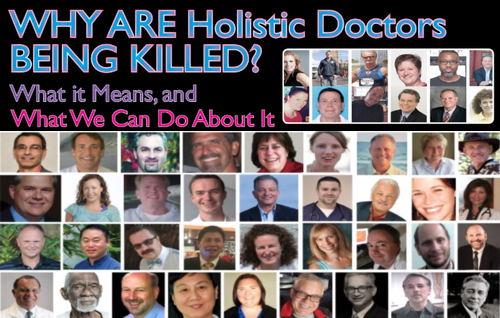 - July 18, 2017 Has 'Big Pharma's Medical Mafia' Struck Again? Another Dead Holistic Doctor Brings Another Mystery By Stefan Stanford -
http://allnewspipeline.com/Another_Holistic_Doctor_Dead.php
- All News Pipeline - Live Free Or Die -
http://allnewspipeline.com/
-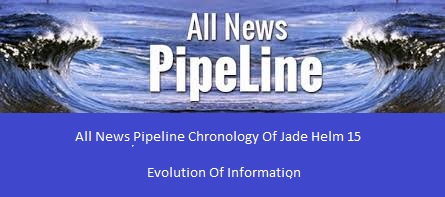 -
THE DANGERS LURKING IN CALIFORNIA SCHOOL DRINKING FOUNTAINS — willpwilson 908, Thu Jul 13 -
http://disc.yourwebapps.com/discussion.cgi?disc=149495;article=157863;title=APFN
-
-
Welcome to California, where wrong is right and right is wrong. JULY 18, 2017 5:05 AM BY JAMES BAILEY -
https://z3news.com/w/author/james/
-
https://z3news.com/w/california-wrong-wrong/
-
-
willpwilson 908 Tepco Can Neutralize All Fukushima Radiation With Browns Gas Tue Jul 18, 2017 -
http://disc.yourwebapps.com/discussion.cgi?disc=149495;article=157903;title=APFN
-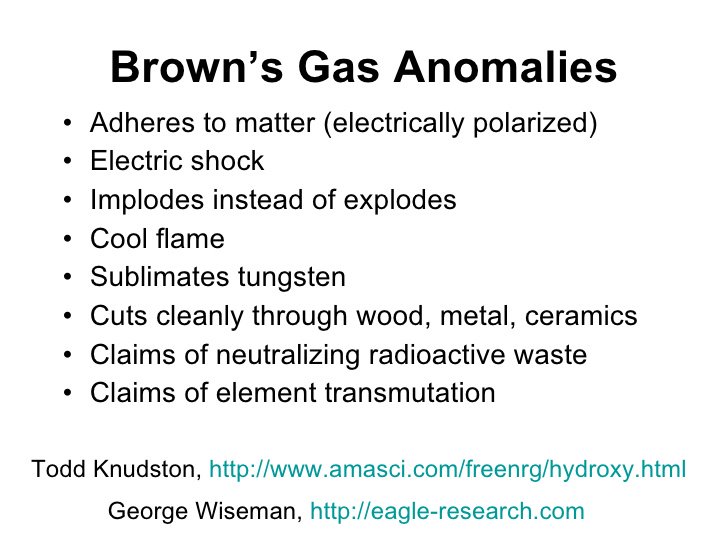 -
The Extreme Circumstance of Chemtrails & Fukushima Nuclear Extinction Events. -
http://disc.yourwebapps.com/discussion.cgi?disc=149495;article=157848;title=APFN
-
-
- Posted by (Dr.) Will P. Wilson on July 19, 2017 to the
http://www.APFN.org
Message News Board -
http://disc.yourwebapps.com/Indices/149495.html
-
http://www.Twitter.com/AllDayLive
-
http://www.MediaCific.com
-
https://www.linkedin.com/in/will-p-wilson-16503913
-
scantv77 Parliament WHERE have you been? Tue Jul 18, 2017 -
http://disc.yourwebapps.com/discussion.cgi?disc=149495;article=157906;title=APFN
To American Writers & Artists Inc. From Will P. Wilson. — willpwilson 908, Sun Jul 9 -
http://disc.yourwebapps.com/discussion.cgi?disc=149495;article=157817;title=APFN
-
http://disc.yourwebapps.com/discussion.cgi?disc=149495;article=157816;title=APFN
Americans Are Living Under "Intellectual Martial Law" — willpwilson 908, Fri Jul 14 -
http://disc.yourwebapps.com/discussion.cgi?disc=149495;article=157877;title=APFN
Mr. Jeff Bezos, Your Time For Universal Judgement Is Nigh. — willpwilson 908, Sat Jul 15 -
http://disc.yourwebapps.com/discussion.cgi?disc=149495;article=157890;title=APFN
Extreme Circumstance of Chemtrails & Fukushima Extincttion. — willpwilson 908, Sat Jul 15 -
http://disc.yourwebapps.com/discussion.cgi?disc=149495;article=157889;title=APFN
CIA Agent Confesses On Deathbed: 'We Blew Up WTC7 On 9/11' — willpwilson 908, Sat Jul 15 -
http://disc.yourwebapps.com/discussion.cgi?disc=149495;article=157884;title=APFN
Let's compare Judicial Systems — scantv77, Fri Jul 14 -
http://disc.yourwebapps.com/discussion.cgi?disc=149495;article=157878;title=APFN
- C4I - Call 4 Investigation - Jeffrey Sisk - Swanset -
https://www.youtube.com/watch?v=QRxxHElsNHI
-
Response to - scantv77 Parliament WHERE have you been? Tue Jul 18, 2017 -
http://disc.yourwebapps.com/discussion.cgi?disc=149495;article=157906;title=APFN
- Don Grahn -
https://www.youtube.com/channel/UCKpGTpfs7Osfj-9D8u5zg9A
-

-
- Call 4 Investigation -
http://seattlecommunitymedia.org/node/10434/list-shows
-
- C4I - June 27 - Patricia on British history - Episode: 2 -
http://seattlecommunitymedia.org/series/call-4-investigation/episode/c4i-june-27-patricia-british-history
-
https://www.youtube.com/watch?time_continue=56&v=E-x20IvRt-c
SPLC
https://www.youtube.com/watch?time_continue=68&v=E5NEQrzNyTY
1 minute till 4:10
https://www.youtube.com/watch?v=kS4vDLLFPMc
1 minute to about 4 minutes
https://www.youtube.com/watch?v=qz10cJGVunM
http://beforeitsnews.com/eu/2017/06/the-british-constitution-has-been-su
...
Stuart Direct Heir must take back the Monarchy for the sake of all.in Britain.
⦁ Due to so much damage being done by the ones claiming to now not want the Monarchy. It is time to return to the meaning of Britain which indicates the "National Honor" we all know—every one in Britain knows—that you are a special channel for the operations of the Holy Ghost in our land. And for the sake of the World!
This is the reason so many of the instructions of the Crop Drawings (Circles) have been located in "Britain."
Church of England Admits it 'Colluded' to Cover-Up Decades of Child Abuse
http://www.blacklistednews.com/Church_of_England_Admits_it_%E2%80%98Coll
...
FBI, DHS, CIA NEVER LOOKED AT DNC SERVERS: Trump Russia Probe Has Zero Credibility
http://investmentwatchblog.com/fbi-dhs-cia-never-looked-at-dnc-servers-t
...
Fmr DHS Sec Admits Law Enforcement Never Viewed DNC's 'Hacked' Servers, Can't Explain Why
http://www.informationliberation.com/?id=56918
Crowdstrike, the only company with access to DNC server, retracted their statements in March and refused to testify in front of congress.
http://12160.info/profiles/blogs/crowdstrike-the-only-company-with-acces
...
https://www.youtube.com/watch?v=qz10cJGVun
no longer exists
13 other former prosecutors and investigators on Mueller's staff. Several of the recruits have almost exclusively supported Democratic political candidates."
http://unreportedtoday.com/2017/06/22/robert-mueller-is-stacking-the-dec
...
FBI Had Evidence That Loretta Lynch Intended To Obstruct Clinton Email Investigation... Why Is This Not Already Before A Grand Jury?
http://www.whatreallyhappened.com/#axzz4kpQV0sjZ
Brett Kavanaugh, who worked for Kenneth Starr on the Whitewater investigation during the Clinton presidency. Or leading legal journalist Jeffrey Toobin, who worked for Lawrence Walsh on the Iran-Contra
Mueller returned to public service in 1989 as an assistant to Attorney General Richard L. Thornburgh in the Department of Justice
https://www.bing.com/search?q=Operation%20Brownstar&qs=n&form=QBRE&sp=-1
...
1. In July, Bush selected Robert Mueller, a member of his father's Justice Department, to be FBI director. ("S.F. Prosecutor Mueller Picked to Lead FBI, Mend Its Image" by Zachary Coile and Bob Egelko; San Francisco Chronicle; 7/6/2001; pp. A1-A12.)
2. In his work for the Bush Justice Department, Mueller was less than vigorous in his role overseeing the prosecution of General Noriega of Panama, the bombing of Pan Am Flight 103 and the BCCI case. ("In the Running for FBI Director" by Stacy Finz; San Francisco Chronicle; 7/1/2001; pp. A1-A6.) All three of those investigations overlap the Iran-Contra investigation and the elder Bush was principally involved in that imbroglio. Full disclosure concerning the BCCI case could lead to investigation of James R. Bath, the North American business representative of the Bin Laden family and one of the financiers of George W.'s first oil venture. (See Bush-Bin Laden connections.)
3. Bin Laden's forces have formally taken credit for bombing the U.S.S. Cole during the campaign. ("Islamic Militants Brag They Bombed Warship Cole" by Diana Elias [AP]; San Francisco Chronicle; 6/20/2001; p. A8.) Mr. Emory has speculated that the Cole bombing may have been executed for the benefit of the Bush campaign. (See also: FTR-256, Lectures 9, 10.) **** AND the release of the Iranian Hostages. Abulgazzi Nahani/ Adnan Khoshoggi connection to Dodi Fayad **** Connection to BCCI
4. In that context, the broadcast suggests the possibility that some of the difficulties that the FBI (among other institutions) has encountered in connection with the Cole bombing may result from obstruction by the Bush camp. ("U.S. Faces Hurdles in Approach to USS Cole Probe" by David S. Cloud and Neil King, Jr.; Wall Street Journal; 7/6/2001; p. A10.) The late John O'Neill (heading the Bin Laden investigation for the Bureau) was the focal point of apparent counterintelligence activity during the summer of 2000. In August of 2001, O'Neill was appointed director of security for the World Trade Center and he was killed in the attack of September 11. It is Mr. Emory's opinion that O'Neill was "doubled on" and (probably) deliberately eliminated by a fascist fifth column within this country's political and national security establishments.
5. This fifth column, Mr. Emory believes, works for the Bormann organization. The economic and political component of a Third Reich gone underground, the Bormann organization controls corporate Germany and much of the rest of the world. Created and run by Martin Bormann, the organizational genius who was the "the power behind the throne" in Nazi Germany, the Bormann group is a primary element of the analysis presented in the For the Record programs.
Those behind the attack of 9/11 include this Bormann fifth column, the forces grouped around the Bush political camp as well as some of the Islamic extremist forces that constituted the tactical arm of the operation. This admittedly complicated hypothesis is detailed in greater length in an ongoing series of programs about 9/11.
6. The major focal point of the first side of FTR-325 concerns the possibility that the appointment of Mueller as head of the FBI may have been in anticipation of the attacks. Mr. Emory believes that it may have been necessary to maneuver a Bush (Senior) insider into position at the FBI, in order to assure operational security and to have someone who would not investigate the Bush/Bin Laden business connections. (These connections are developed further in FTR-329.)
7. George W. Bush had business connections with the family of Osama Bin Laden. ("Arkansas: Author of Book Dies" [AP]; New York Times; 7/21/2001; p. A10.)
8. J.H. Hatfield, the author of Fortunate Son: The Making of an American President, died from what police reported as an apparent drug overdose. (Idem.) Mr. Emory speculates that Hatfield may have been eliminated in order to further obscure the Bush/Bin Laden connection, perhaps in anticipation of the 9/11 incident.
9. The program then excerpts FTR-277, discussing the evidentiary tributaries connecting Bush Sr., Bush Jr., elements of the CIA, the Iran Contra scandal, the oil business and the family of Osama Bin Laden. The discussion reviews the links between alleged CIA operative James R. Bath, BCCI and Arbusto Energy, George W's first oil company. (Fortunate Son; J.H. Hatfield; St. Martin's Press; copyright 2000 [HC].) (The Outlaw Bank; Jonathan Beatty and S.C. Gwynne; copyright 1993; Ramjack [published in the United States by Random House].)
10. Next, the broadcast reviews the close connection between the Bin Laden family and King Ibn Saud, the founder of Saudi Arabia. ("Millionaire, Terrorist, Fugitive" by Robin Allen; Financial Times; 4/14-4/15200; p.10.)
11. Ibn Saud, in turn, was close to the Third Reich. (The Secret War Against the Jews: How Western Espionage betrayed the Jewish People; Copyright 1994 [HC]; St. Martin's Press; ISBN0-312-11057-x; p, 21.) (See also: FTR #'s 29, 216.)
12. Ibn Saud was also close to Allen Dulles, who in turn was deeply involved with Third Reich industry and finance. (Idem.) (See also: RFA #'s 1, 2, 10, Miscellaneous Archive Show M-11, FTR #'s 29, 114, 121, 186, 248.) Dulles was also heavily involved with the Bush family's Third Reich companies. Allen Dulles goes back to connection with Allen Welsh Dulles was an American diplomat and lawyer (Sullivan and Cromwell) who became the first civilian but third Director of Central Intelligence and its longest-serving director to date. 1953 till 1961
13. Next, the program reprises information presented in FTR-308. The U.S. recently donated $43 million to the Taliban (who are sheltering Osama Bin Laden, wanted by the United States for, among other things, bombing the destroyer U.S.S. Cole during the height of the 2000 presidential campaign.) ("Bush's Faustian deal with the Taliban" by Robert Scheer; Los Angeles Times; 5/22/2001; p. A15.) Now, of course, Bin Laden is the chief suspect in the attacks of September 11. (Recorded on 9/16/2001.)
http://emory.kfjc.org/archive/ftr/300_399/f-325a.mp3
5 minutes till 24 minutes
"Fritz Ullman", documents he later altered to read "Fritz Hollmann AKA Dr. Mengele
Mengele and the Stammers bought a house on a farm in Caieiras in 1969, with Mengele as half owner. When Wolfgang Gerhard returned to Germany in 1971 to seek medical treatment for his seriously ill wife and son, he gave his identity card to Mengele. The Stammers had a falling out with Mengele in late 1974 and bought a house in São Paulo; Mengele was not invited.
"Wolfgang Gerhard", whose identification card he had been using since
On 31 May 1985, acting on a tip received by the West German prosecutor's office, police raided the house of Hans Sedlmeier, a lifelong friend of Mengele and sales manager of the family firm in Günzburg. They found a coded address book and copies of letters to and from Mengele
February 2010, a 180-page volume of Mengele's diary was sold by Alexander Autographs
\l "In 2011, a further 31 volumes of Mengele's diaries were sold—again amidst protests—by the same auction house to an undisclosed collector of World War II memorabilia for $245,000.
Lawmakers Call for Investigation into James Comey and Robert Mueller
http://investmentwatchblog.com/lawmakers-call-for-investigation-into-jam
...
21 of 42 Admitted False Flags took place either under Mueller's watch or Mueller should have investigated or allowed the truth to come out in the mass media.
Check out 21 thru 42 on URL:
http://www.washingtonsblog.com/2015/02/41-admitted-false-flag-attacks.htm
or go to the bottom of this post.
Robert Mueller
Robert Swan Mueller III
August 7, 1944 (age 72)
New York City, New York, U.S.
Marines 1968-1980
law degree in 1973, Mueller worked as a litigator at the firm Pillsbury, Madison and Sutro in San Francisco
After serving as a partner at the Boston law
Mueller returned to public service in 1989 as an assistant to Attorney General Richard L. Thornburgh in the Department of Justice
(Vince Foster?)
Terwilliger and Webb both pulled out from consideration around mid-June. Confirmation hearings for Mueller before the Senate Judiciary Committee were quickly set for July 30, only three days before his prostate cancer surgery.The vote on the Senate floor on August 2, 2001, passed unanimously, 98–0.
He served as acting deputy attorney general of the United States Department of Justice for several months before officially becoming the FBI director on September 4, 2001, just one week before the September 11 attacks
Mueller, along with deputy attorney general James Comey, threatened to resign from office, in March 2004, if the White House overruled a Department of Justice
Jack Abramoff? Jack Abramoff was a highly influential figur