998. Killing tactic and murder attempt on my daughter (1/1/2018)
My daughter has a house in San Jose.(now she rents off to friends) She rents a living residence in San Francisco where she works. She rarely comes to my house since.
Recently, she came back frequently. Last Thursday night(12/28) she came to sleep over. Next day when I read the news, a picture bigger than other news caught my eye(.
[quote] Erica Garner, daughter of police chokehold victim, in coma with 'major brain damage' following heart attack
By MARK OSBORNE Dec 28, 2017,
Family members provided an update on her condition Wednesday evening after the outspoken activist against police brutality had a heart attack on Dec. 24. New York ABC station WABC confirmed Garner suffered a heart attack over the holiday weekend.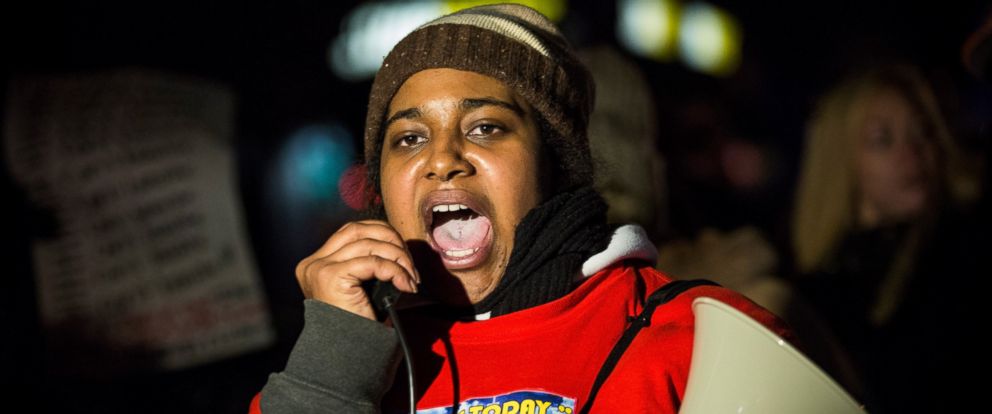 http://abcnews.go.com/US/erica-garner-daughter-police-chokehold-victim-coma-major/story?id=52021962
[/quote]
Since I am the target of the Feds and I always worry they would murder me in detain by police brutality, I thought that news was an intimidation for me. Erica Garner had heart attack on 12/24, but they gave the news four days later(12/28) when my daughter came home. I won't answer door if it's stranger. I think the Feds arranged my daughter at home to answer the door for an unreasonable arrest. 12/29 was Friday, the Feds used to perform such action on week ends.(see #993)
900. Murder in jail (4/2/2016)
How would they murder Kat Sung? Find an excuse to arrest him then killing him in the jail. They performed this action 6 months ago.
[quote] 3 Santa Clara County jail deputies charged in mentally ill inmate's death
Veronica Rocha 9/8/2015
Three Santa Clara County sheriff's jail deputies were charged Tuesday in the slaying of a mentally ill inmate.
"Michael Tyree was not protected by those correctional officers who were supposed to protect him," Santa Clara County Dist. Atty. Jeff Rosen said. "Instead, they killed him and we have now charged them with murder."
http://www.latimes.com/local/lanow/la-me-ln-santa-clara-deputies-murder-20150908-story.html
[/quote]
I live in San Jose. If I were arrested, Santa Clara county jail will be the place to detain me. The sheriffs obviously were hinted that the target the feds wanted to kill was a psycho. Michael Tyree, unfortunately was a mentally ill inmate, was mistakened as the target and became the victim.
I used to be tarnished as insane by the cyberspace team agents. The following quote of a reply from fourpart Currently may well indicate my foresight and their elimination skill.
[quote] FourPart Currently 05-04-2015
Senior Member
[quote] The murder target is Kat Hak Sung who is a witness of the crime committed by the Feds. It's incredible but it's true. It will expand your view sight when you read all the story.
Hainan Island incident [/quote]
Are we really to believe that the lunatic ravings from another forum, most likely posted by the same lunatic that linked to it in the first place really has any trace of evidence of such things.
http://www.forumgarden.com/forums/current-events/63453-alps-plane-crash-case-suicide-co-pilot-7.html
[/quote]