Steve Pierce:
Witness to the Travis Walton alien abduction incident
January 7, 2018 LUFOS Abductions, Latest posts 3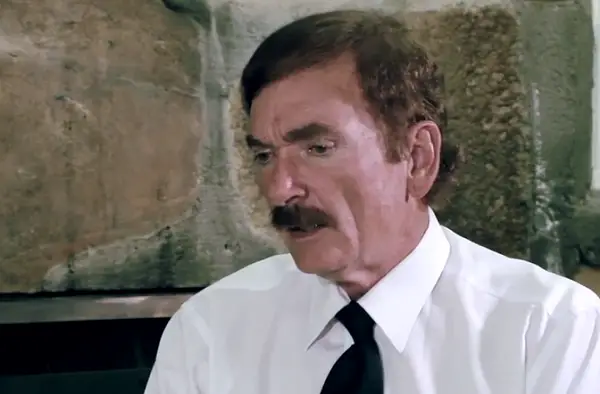 Travis Walton
Steve Pierce, witness to the famous Travis Walton alien abduction incident, tells of his trials and tribulations following the 1975 event.
Three UFOs over Spokane, Washington
4 COMMENTS
Darvada
JANUARY 7, 2018 AT 2:24 PM
Good story, I feel sorrow for the man..Eventually the government will disclose the truth as they are giving out little bits of info at a time..priming the public for full disclosure. Fox cable Tucker Carlson had the USAF pilot on who chased that UFO on TV the other day, the pilot swore it was a UFO not from this Earth as he could not keep up with the craft especially after the craft took off and did about 10 miles in 2 seconds ..
Darvada
REPLY
Amy Blatt
JANUARY 7, 2018 AT 6:10 PM
Iím with you buddy. itís hard when your own family laughs at you, but you canít change the Truth.and itís the disbelievers who have a problem, not you!
All the Best!
REPLY
Kevin Carney
JANUARY 10, 2018 AT 5:02 PM
I belive this has to be. One of the Top UFO cases. I saw the first movie, it was very scary. Then I watched a Special. In which Travis Walton was interviewed. He said, his experience was nothing like the movie. He also stated, he was going to do, a remake of the movie. And he would be involved with the making of the movie. Bringing the TRUTH to the event.
REPLY
Patrick Sullivan
JANUARY 11, 2018 AT 11:11 AM
Can we only wonder how long we may have to wait for the government to step forward and tell us that they know all about ET and have for thousands of years?
And then go on to tell us that they built the nuclear war machine to die us all out before we figured out what ET was all about?
How are they going to reveal to us that ET took all their great balls of fire away from them when they shot them at us?
Can we try to imagine the government spokespersons ending the press conference revealing the presence of extraterrestrials in our world by telling us that they think they may still have us dead with their nuclear brimstone waste from Hitachi-GE?
Or might the government call upon former Bill Clinton presidential aid James Carville to explain why the government has kept the presence of extraterrestrials secret from us by saying a simile of what he said concerning the presidential campaign: ďItís the nuclear weapons stupid?Ē
Will American Labor not get smart, STRIKE THEM OUT and STOP THE WAR?
Video 5.40 at
http://www.latest-ufo-sightings.net/2018/01/steve-pierce-witness-travis-walton-alien-abduction-incident.html#comment-534887
Three UFOs over Spokane, Washington
January 8, 2018
This video was filmed in April 2015 but was just recently submitted to MUFON.
Witness report: I was on my way to work and my first turn was down a hill (My city is in a river valley). I saw these three bright lights in the sky not much higher than my current elevation. I drove down the hill and pulled off at a conveinent place and took out my cell phone. I believe it was a iphone 4s. I began to record these slow moving objects. I propped my cellphone on the hood of my truck so the images wouldnít be too shakey (I do believe in UFOs and I hate shakey videos). Anyway. I saw what looked like a police car (Gonzaga University Police) was my first thought. I was at a new construction site and having worked the US Census in 2010 I knew these guys were no fun to deal with and cut my video because there was an arson fire at a previous build. Anyway, I left. I was hoping to catch the lights again on a bridge over a valley on my way to work (which would have been amazing). But, I never saw the slow moving lights again. I want to add I have about 10 years in Security and was on my way to work at an airport. These lights were not on any flight path I have ever seen (They mostly fly just north of my house). I believe this is the exact date. I am using my cellphones date / time stamp.
2 COMMENTS
Kevin Carney
JANUARY 10, 2018 AT 4:41 PM
Why at the last few seconds. Did person pan away from objects?
REPLY
Patrick Sullivan
JANUARY 11, 2018 AT 11:31 AM
Warheads in a controlled burn off?
Video 0.34 at
http://www.latest-ufo-sightings.net/2018/01/three-ufos-spokane-washington.html
UFO PREVENTS NUCLEAR SHOT
Thermonuclear warheads in controlled burn-off near Florida Shores
Details at:
http://bitchworld.weebly.com/ufo-prevent-nuclear-shots.html