OK then, here we go...
Name: Dr Kindheart
Department: Medical
Fandom: My Little Pony: Friendship Is Magic
Species: Unicorn
Years of Service: Frig, I don't know. 2005-present, I guess
Lust Object: Shining Armor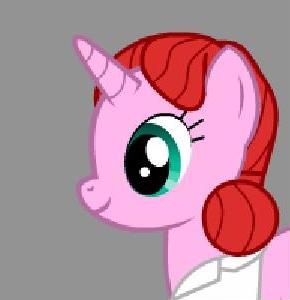 Weapons: My Little Pony Magic*
Stats
Attack: 2
Defense: 4
Speed: 4
Stealth: 3
Insanity:0
Special:2
Special Ability: Rant. Dr Kindheart gives a long-winded lecture about pony biology, and her opponent is so surprised by this that they become disbalanced, and lose one point off all their stats.
* Um, so I guess MLP Magic would be along the lines of telekinesis, magical blast, and one or two spells related to their Special Talent. In Kindheart's case, that's probably a healing spell. It could be represented on the card as a unicorn's horn.
OK, is that all right?