Real place, I mean - heaven knows if we allow fictional places everyone will have a list as long as their arm. :D As well it should be! But this is about places that are physically accessible on Earth. (Include pictures! Pictures make everything better. If you stick them up on Photobucket or some other image host you can show them directly in your post with <img src="Image URL here"/>)
---
For me, my number one single dream destination has to be
Petra
:
The famous "
rose-red city half as old as time
" is just... well, it's beautiful.
And it's fascinating, too, for someone who regularly turns business trips into opportunities to visit Roman archaeology. More than two thousand years ago, the traders of the middle-east carved this gorgeous city out of solid rock. For all the centuries in between, it's remained basically intact.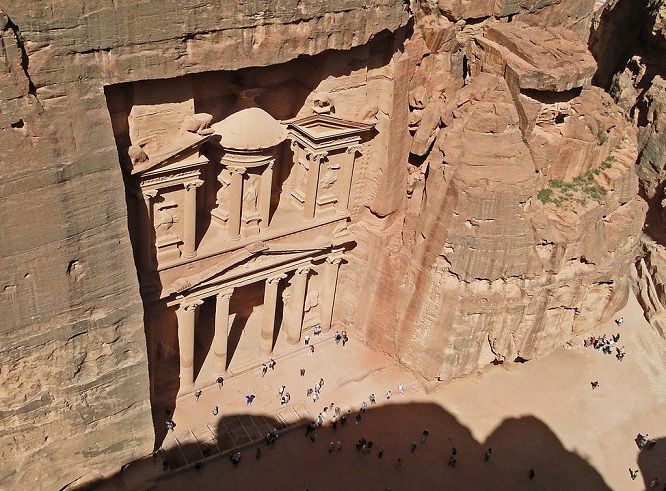 You've probably run across Petra in popular culture at some point - it's appeared in the last two
Civilisation
games, and was the hiding place of the Grail in
Indiana Jones and the Last Crusade
, among other appearances. It's located in Jordan, which makes the chances of my ever visiting rather low. But I can dream!
Your turn. What've you got?
hS