In US congress, men are required to wear suit jackets and ties. The women are only required to wear long sleeves, but don't need a jacket or tie. Now some of the women are complaining about the long sleeve requirement, even though the dress code for men is stricter. I think these women are inconsiderate hypocrites who only care about themselves and don't care about other people's rights.
Here's a picture of congress person Jan Schakowsky. She is happy she is wearing a sleeveless top, but she does not even care about the man behind her suffering in long sleeves and a jacket.
https://pbs.twimg.com/media/DEtv3EhWsAIIs9W.jpg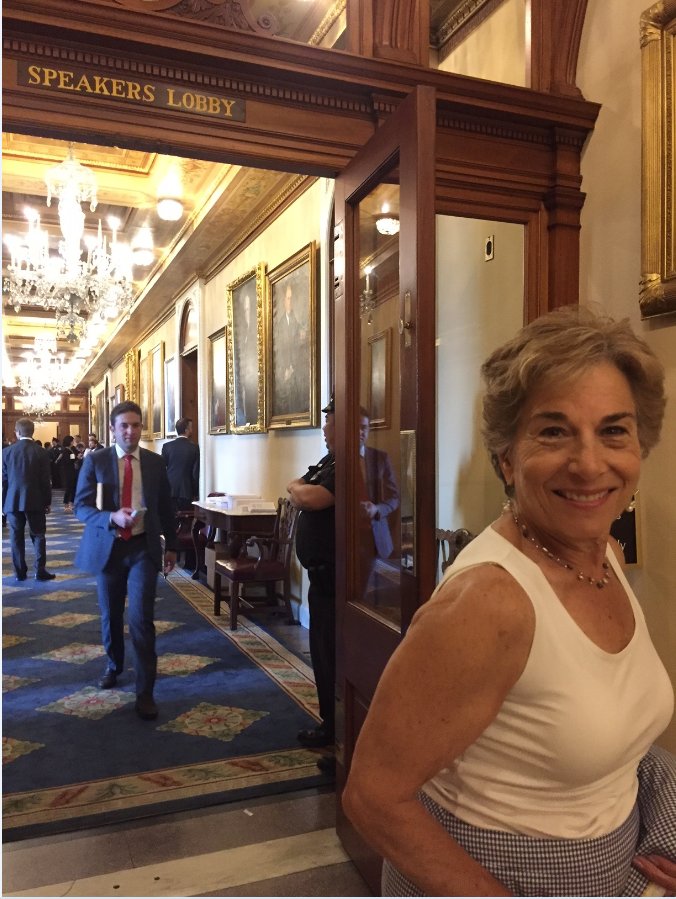 Should men have the same dress code rights as women? Should men be allowed to wear short sleeves when women are allowed to?
I have serious medical problems with heat. I know from experience I can't handle the heat as well as other people can. I had to go the hospital 3 times for heat stroke, and one of those times I was there for 11 days. Heat also makes me irritable.
http://www.bbc.com/news/world-us-canada-40618356
http://www.huffingtonpost.com/entry/congresswomen-push-back-on-outdated-dress-code-with-sleeveless-friday_us_59690930e4b0174186273e96