Take a knee as a team to show unity BEFORE the flag gets rolled out and BEFORE the anthem gets played.
Then stand and link arms while the flag is on the field and the anthem is being played to show respect for all that they represent -- including the millions of men who have fought and suffered and died fighting in the uniform of their country.
The vast majority of Americans are patriotic and love their country and love their flag and hate to see it used by pampered millionaire athletes to protest -- something. Who even knows what they're protesting anymore.
To the vast majority of Americans the flag is much more than "just a piece of cloth".
When I see the flag, I think of the Marines on Iwo Jima who saw the flag go up on Mount Suribachi and cried and cheered while surrounded by hundreds of their wounded and dead fellow Marines.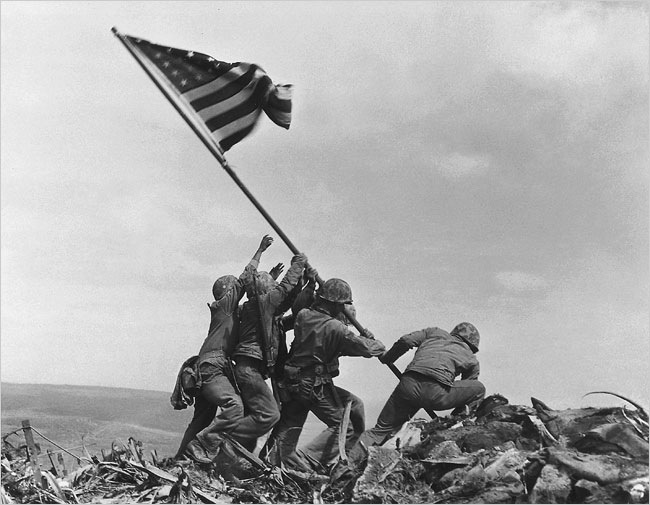 I think of the two Marines in Vietnam walking up the street carrying their American flag.
I think about reverently taking down the flag during "retreat", making sure that no part of it touched the ground.
I know that to some people, it's all just nationalistic patriotic nonsense. Some people feel like they're too good to be patriotic. Some people feel like the flag is just a piece of clothe, no different from an old rag.
But the majority of Americans don't feel that way.
Especially if they've had a loved one return to them with a flag draped over their coffin.