https://slate.com/business/2017/12/senate-republicans-may-have-made-a-usd260-billion-mistake-in-their-tax-bill.html
Who would have thought there could be mistakes in a tax bill that was rushed through with scribbling in the margins !?!?
The screw up they made actually SCREWS OVER their own taskmasters - the businesses that have been pushing them so hard to pass this bill.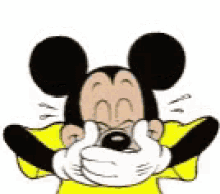 I'm thinking tightened purse strings and a whole lotta NOs when GOP candidates come looking for handouts to run for reelection. HA HA HA ... NOW they cannot allow the House to pass the bill because, IF they let the house pass it, they are ALL SCREWED. heh heh
So, on the bright side, this mammoth screw-up will make it harder for the House to simply pass the Senateís bill if the GOPís conference committee hits a wall. Republicans have to enact something that fixes this, lest they tick off the very donors this legislation was meant to appease.