GOLDEN GATE SPEEDWAY , Tampa, Florida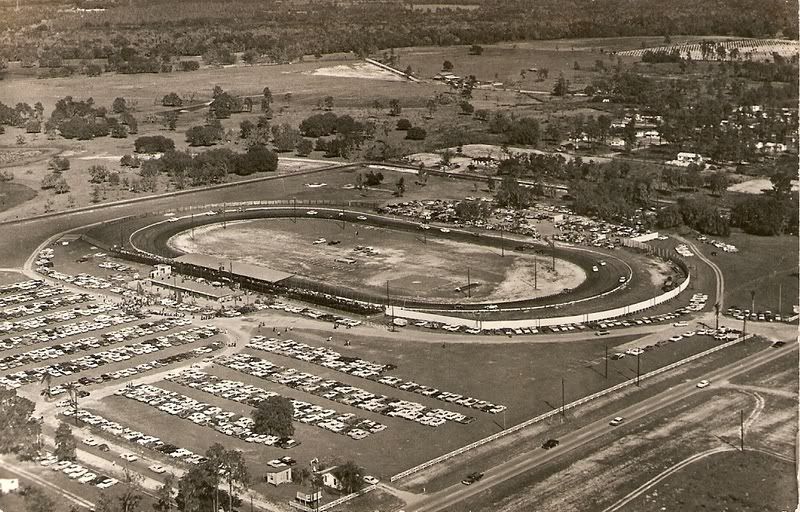 Above photo is Golden Gate back when the track first open in 1962 , notice the Golden Arches big sign out front is not even there yet. The speedway is gone now and a big flea market stands in it's place.. makes me want to puke when I pass by on the road..knowing that the county closed them for noise...but the yankees got their stick n ball sports in Tampa... By Mean Gene Adler...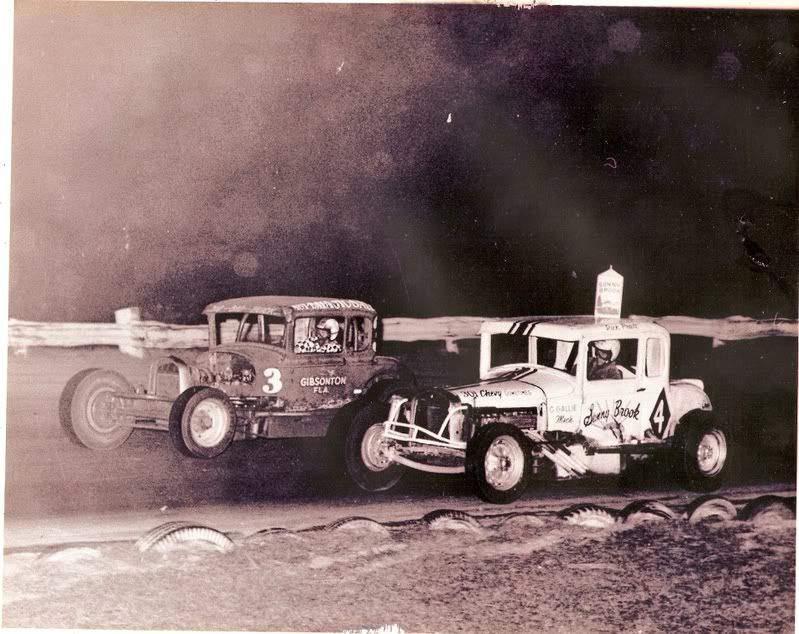 Above photo the Diamond 4 of " Dick Pratt " on the inside of the # 3 modified of Willard Smith's , with " Jimmy Riddle" at the wheel. I talk to Willard last night at East Bay Raceway ..He told me Frank Riddle also drove the Model " A" a few times. Willard had a lot of winning race cars in his day, with a lot of driver's . like Jimmy and Frank Riddle , Jerald Rogers , Will Cagle and his sons David and Robert Smith and more.....>.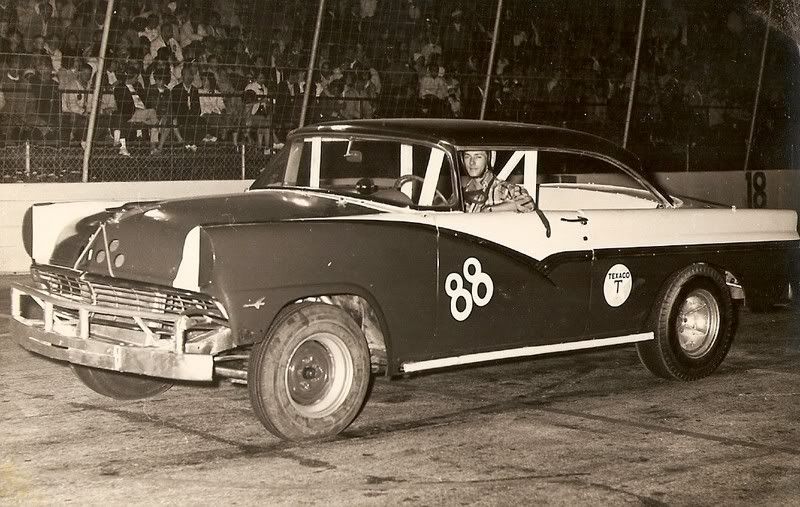 .
Donny Tanner in the # 88 ford in front of the grandstands at the Gate..Donny ran the inline 6 cylinder class called Early Models until the track closed. Plus he ran all other classes there also , late models , sprints ,modifieds ect. and won in all of them. I would say he probably won more races at Golden Gate , then any one other driver . Maybe Dave Scarborough comes close , but who knows..>
>
One of the best drivers from around Tampa was " Dave Scarborough " Dave could win in any thing he got in..Here he is at Golden Gate in Harry Crouse's Circle 15 modified . with hood bent up into roof , Dave still on the gas...notice the inline 6 cylinder chevy engine with multiple carburetors under hood..Plus check out the steering wheel , most cars had big truck steering wheels , no power steering back then...Also Dave has no gloves on or fire suit .. Dressed only in a T Shirt... no fuel cell tank... the Arrow Pluming cars always look great...>
If you have any photos , you would like here about Golden Gate , send them to Mean Gene , at Meeangene2@aol.com
...
By Mean Gene , Racing Roundup TV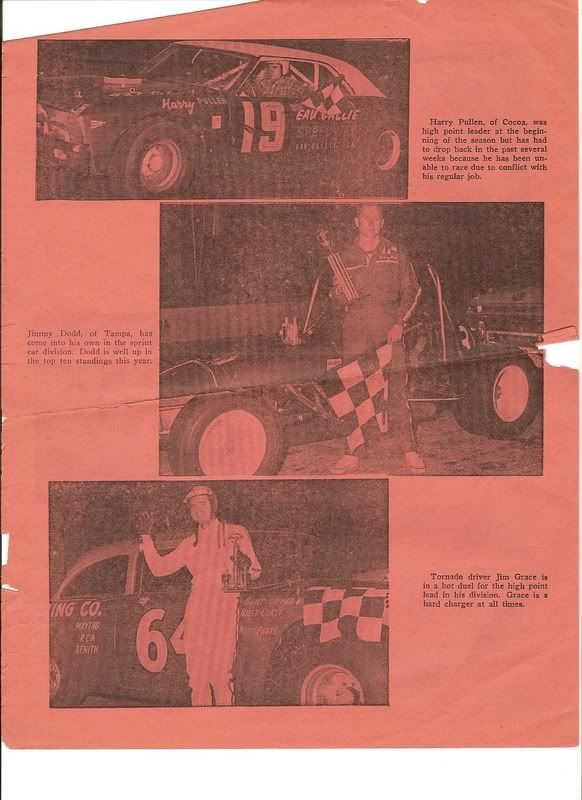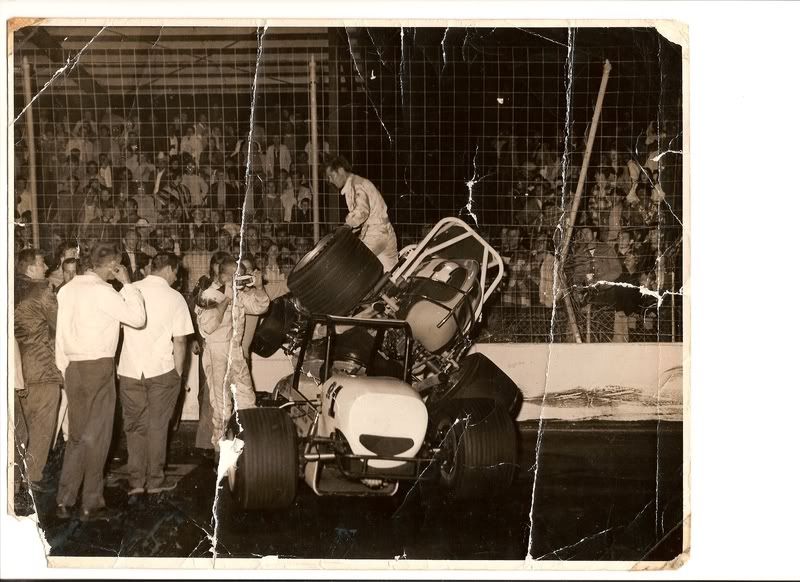 Dave Scarborough # 11 on top of Bill Royon in the # r 1 on the front straight away at Golden Gate Speedway , Program and photo sent in by Tammy Roynon Criss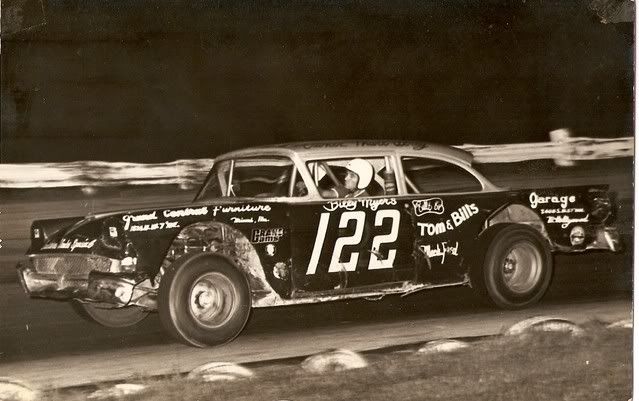 above photo is of Billy Myers # 122 Ford at speed at Golden Gate ..Billy came up from Miami area to race at the Gate on Friday nights and the big races on Sunday's - The car had a 289 ford engine that turned a lot of RPM's and made a lot of noise .....and also won alot....the car is a 1958 ford two door sedan ...by Mean Gene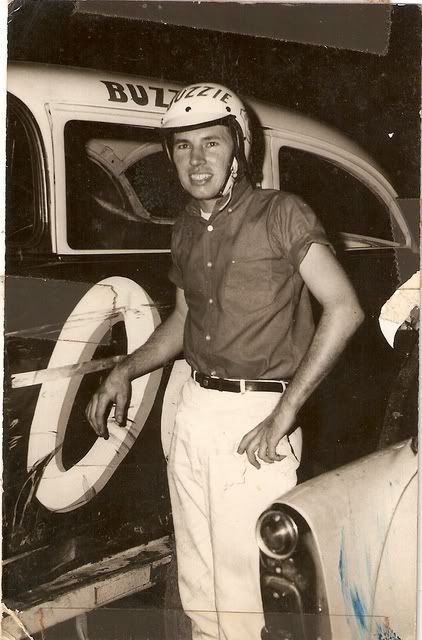 >
Above left - Wayne Cliburn stands by his late model stock car at Golden Gate Speedway - Right photo is Buzzie Reutimann by his car at the Gate">>
>
above photo of Buzzie with another win..">>
>>
Emil Reutimann Sr. in the # 00 sr. 1955 chevy at Golden Gate - notice the car is stocked bodied , it was a class Frank Dery started called " Tornado's ".The cars replaced the B class coupes on friday nights... Emil was Buzzie , Wayne and Dale Reutimann's dad...By Mean Gene Adler>>
>>
the " Tooterville Trolley " on the front straight away at the Gate>>
By Mean Gene , Racing Round TV>>>
>>>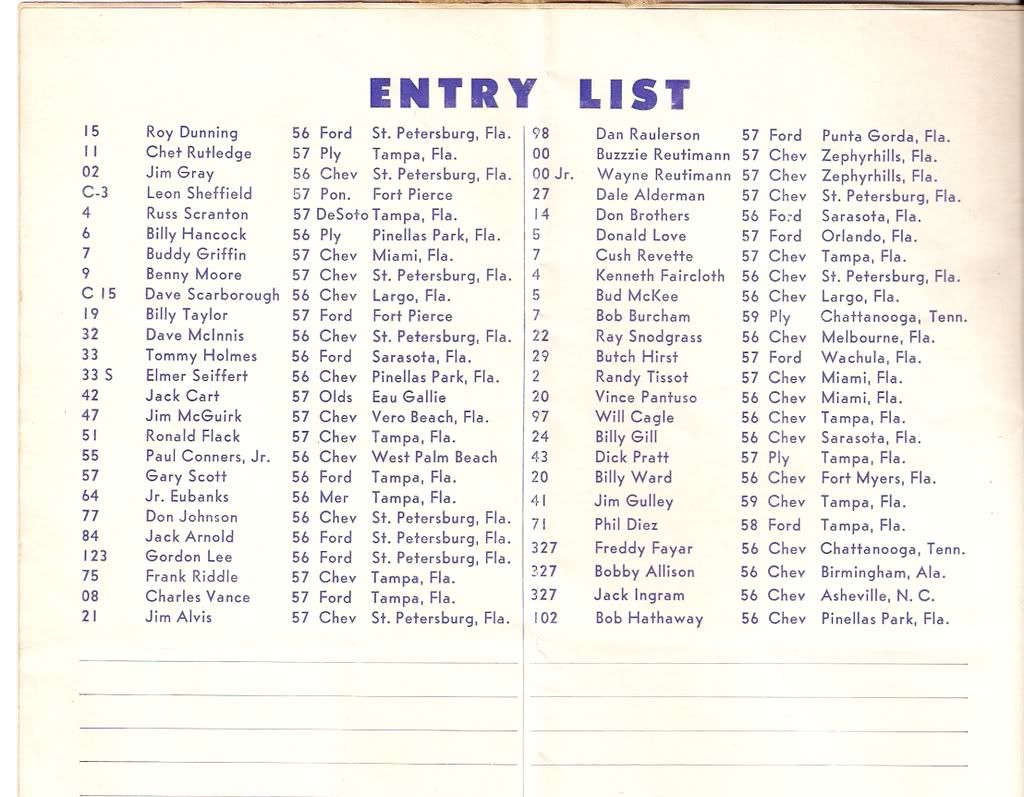 >>>
by Mean Gene ,Racing Roundup TV