Hey DKR.SeatCaning, please introduce yourself to us so we know how to address you and answer some of your questions. What's your name and what state do you live in, for example.
In answer to this question, if you do a Search on the homepage you will find a lot of different ways of finishing the rush seats. Personally, I like to use satin varnish too, but I don't use the expensive Marine varnish. But finding regular varnish can get difficult now, so I've switched to poly.
I've also tried using shellac, but don't care for using that because it's been my experience, if you spill on the shellac seat, there's a tendency for it to leave a white spot where the liquid was and it doesn't go away.
And yes, you do cover both the top and bottom because the varnish or shellac acts as a protectant as well as a "glue" to keep the strands together. I always give the seats two or three finish coats.
Here are some pictures of one of my very early rush seats, a youth chair for my son made in 1976 that I used varnish on both top and bottom. It's stood up very well through two kids and four grandkids.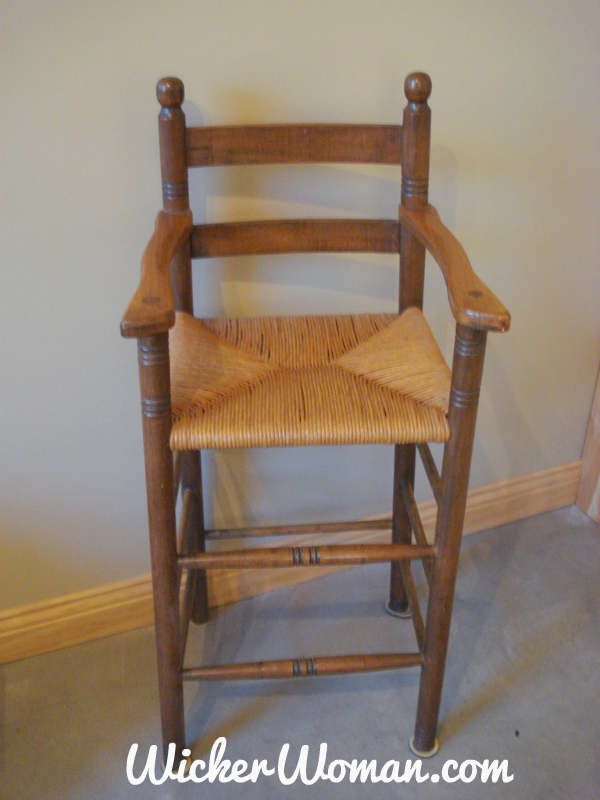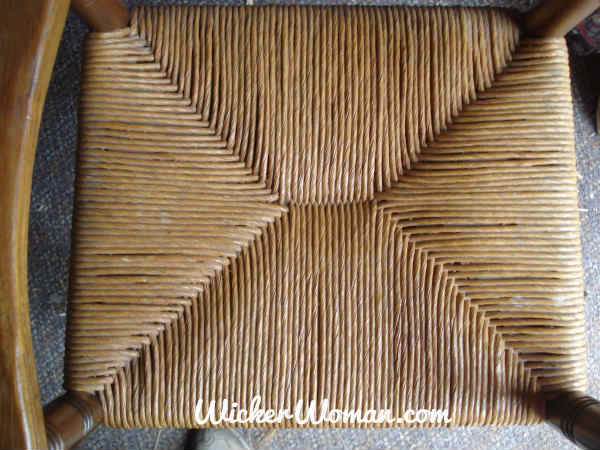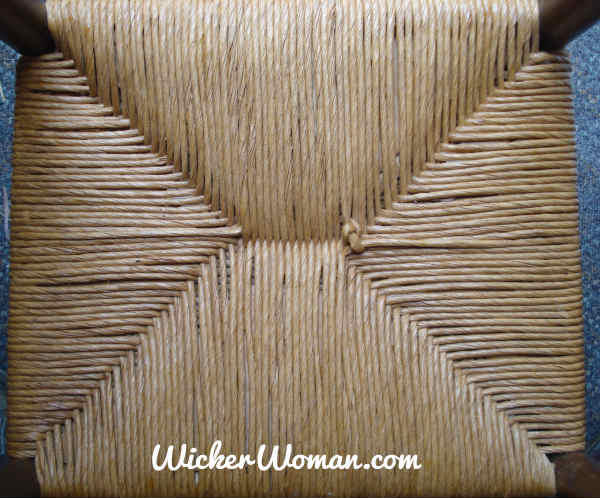 Hope this helps and I'm sure several others will chime in with their solutions, too.
The wicker Woman®--Cathryn Peters
https://www.WickerWoman.com/seatweaving-faq