Are these the Cracker Barrel chairs everyone's been talking about for ages? I received four of them from my daughter who would like to have me reweave them for her.
They seem to be very cheaply made with set-in seats that are screwed onto the frame with two (count them!) screws. The grass used to weave with is partially wrapped with a gold colored material. Is it "straw"? I started to take off the seat before I remembered to take pictures, sorry.
The gals over in England were saying they do straw wrapped grass seats, using the rush pattern quite often. Looks too difficult for me to want to spend my time doing, when I can buy it already wrapped from the suppliers. What do ya'll think?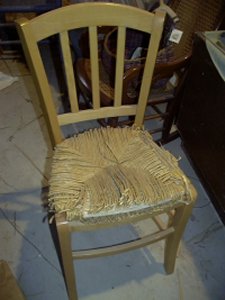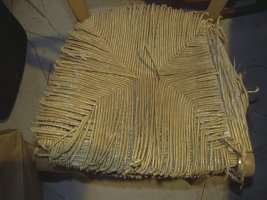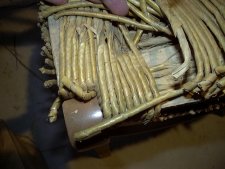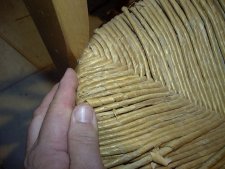 The Wicker Woman/Cathryn Peters/Angora, MN
http://www.WickerWoman.com