She's cute. Her face is marked very similar to Nico's. Ignore the shaggy
hair around the ears, he was overdue for a trim when I took the pic but
it's a good pic of his face.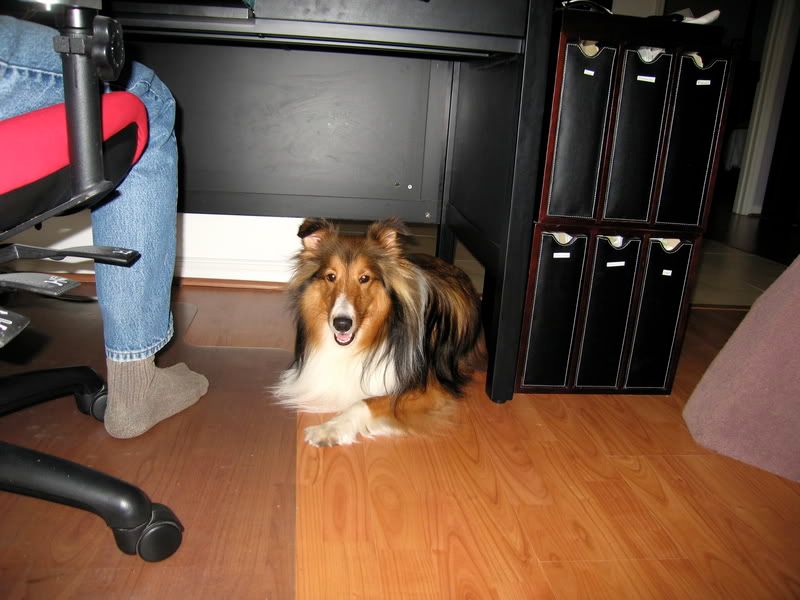 Her ears will always be pointy. They need to be trained when the puppy
is young before the cartilage "stiffens".
I'm a retired breeder and my feeling is you should spay Roxi for her health.
You're correct that breeding should be done for the betterment of the breed
and where she is a very pretty dog, she's not a proven show dog or event
dog. Breeding is also very expensive and time consuming and hard on the
animal.
Nico comes from a long line of champions and event champions but since
he's a companion dog, he's neutered. As a neutered dog, I could still enter
him into obedience trials, herding, etc.