This is the second year of our OOC awards. We're working hard to make them more prominent around the site in order to celebrate the achievements of our awesome community.
Last year was an epic year. It seems the plot really got people's imaginations fired up, as our posting levels were through the roof. We had so much fun seeing what you all did with your accidental magic and your forced incarceration. So, even if you didn't make the list below, please know that your efforts were enjoyed and appreciated.
Without further ado, here are our awards for SA30....
Most Posted Authors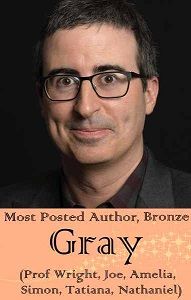 In spite of the intrusive nature of RL with a busy work season, Gray actually upped their post total from last year with 133. Congratulations!




Nathan's author posts a lot. 135 times, to be precise. Nathan is good people.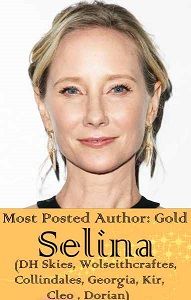 And uh... posting 249 times was... um... Me. Some say hobby, some say way of life, some say addiction.

Most Posted Characters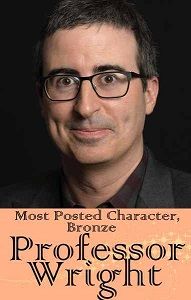 'Professors rarely get posted outside of class.' But sometimes in class things are exploding. And then outside of class there are interesting pamphlets. And students coming to yell about unicorns of righteousness. It makes for a busy year. 34 posts' worth of business, in fact.




Shock result, Dorian hogged a massive 20% of my posting time with 49 posts. Honestly, surprised it wasn't more...




When your best friend turns out to be a half veela (and really doesn't take it well) and then you find out your sibling has magic and also everyone around you is making the universe wobble... turns out you end up with a lot to say. MASSIVE congratulations to Parker for being posted an epic 51 times.

Additionally, we would like to give kudos for the following impressive efforts....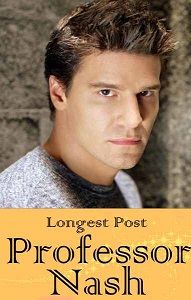 Professor Nash is wordy. Who knew? Also, the topic of longest posts came up in chatzy and he took it as a challenge, producing this epic in response.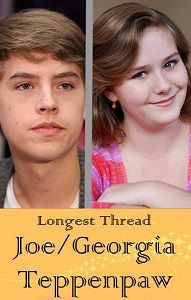 When two people need a partner for the prefect dance but no one wants to ask, this is the result. Also upholding the tradition of last year's longest thread in accidentally making someone think you're gay. Well done guys...

This year, we also threw it open to the population of Sonora to ask what their favourite moments had been. This year's authors' choice awards go to...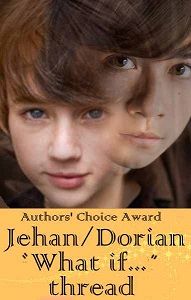 For the exact opposite of the problem listed above; when you try to make it patently clear that you are gay, and very much in love with someone, and they remain frustratingly clueless.




A game within a game. Wizards playing wizards. Not only a fun and hilarious concept which we had fun posting but also an interesting experiment, both in seeing how it would pan out being RPed Sonora-style on the boards, but also spilling over into us having actual games via a server and voicechat and stuff.
Congratulations to all our award winners, and thanks to every single one of our authors for making SA30 awesome.