We are so delighted to announce a new member to the Bowers' oodle family. Here she is:
The Amazing Gracie Belle (Delilah and Caleb's Green Collar Girl)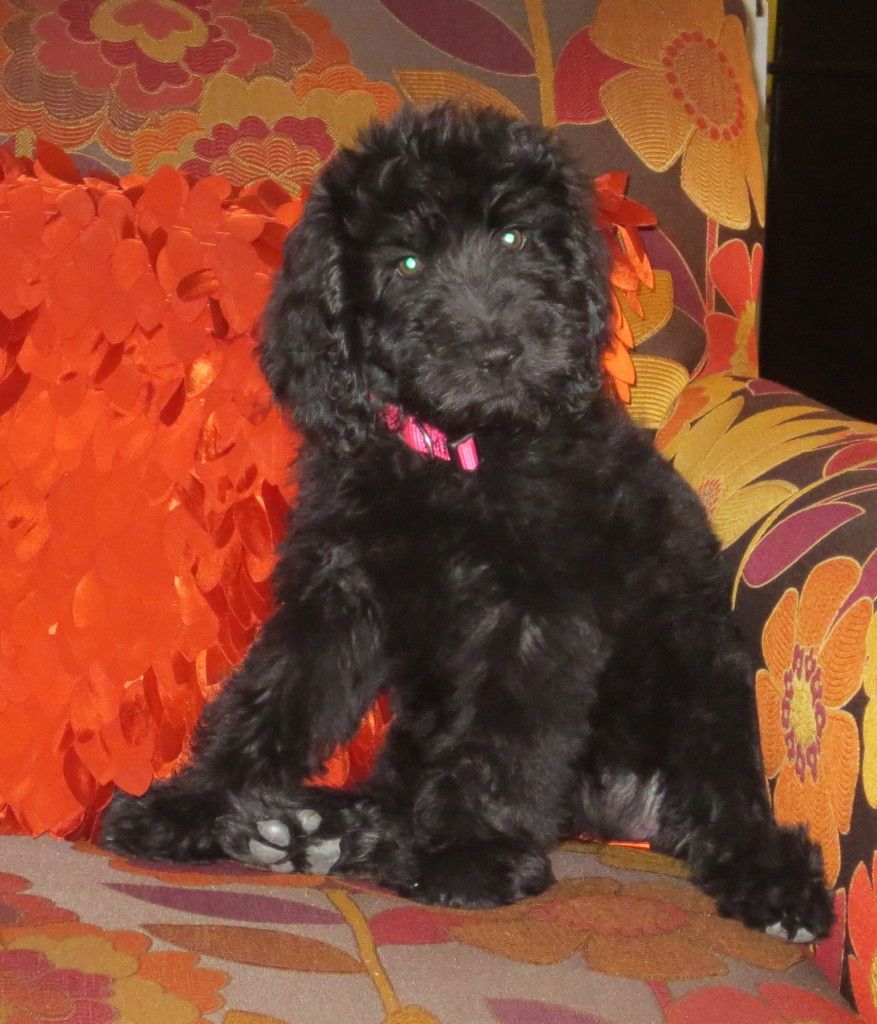 Gracie is definitely a ball dog, just like cousin Molly. She already fetches!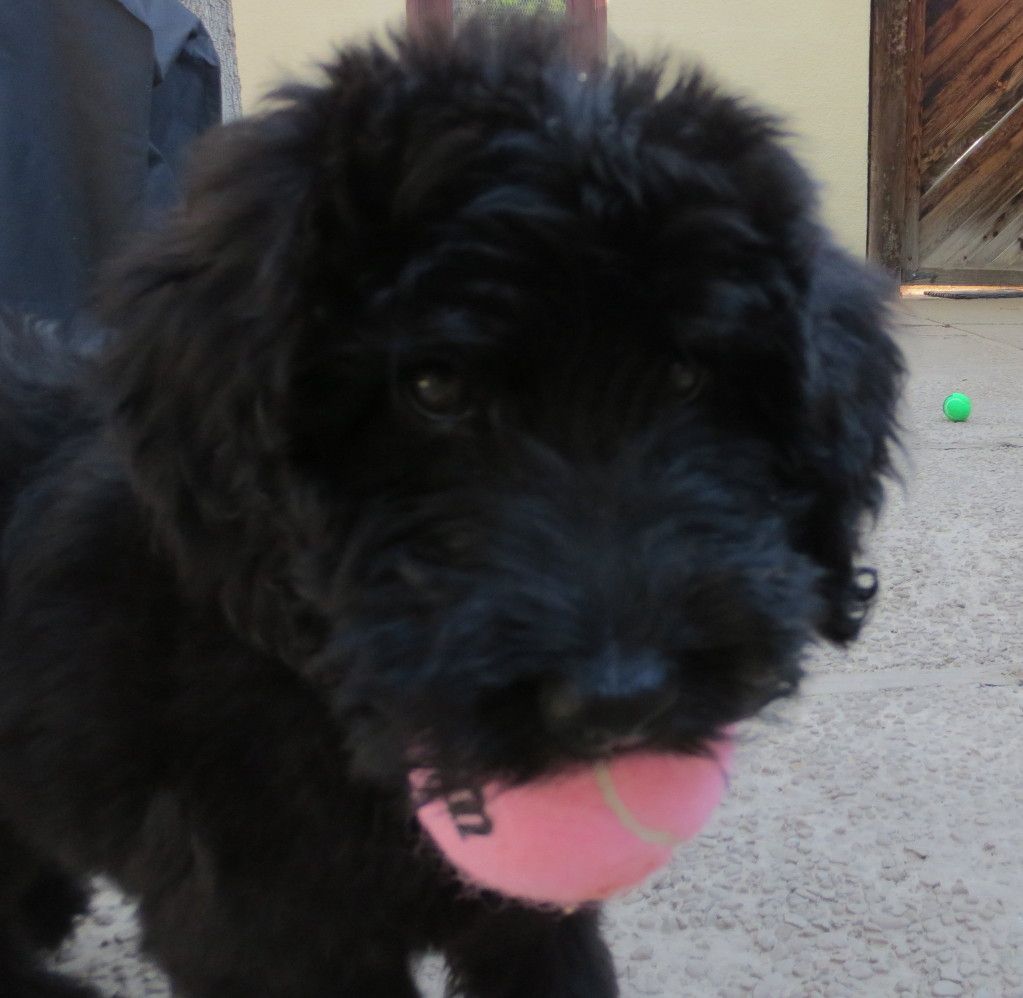 You can see her in action here:
http://youtu.be/P2MA3tgZ6JI
She loves her Lamb Chop!
Big Brother Fozzie Bear hasn't decided what to make of her yet as he has been an only child for 4 years. He loves playing chase in the yard but he's not so happy with her touching his paws and grabbing his tail (which happen to be her favorite toys!)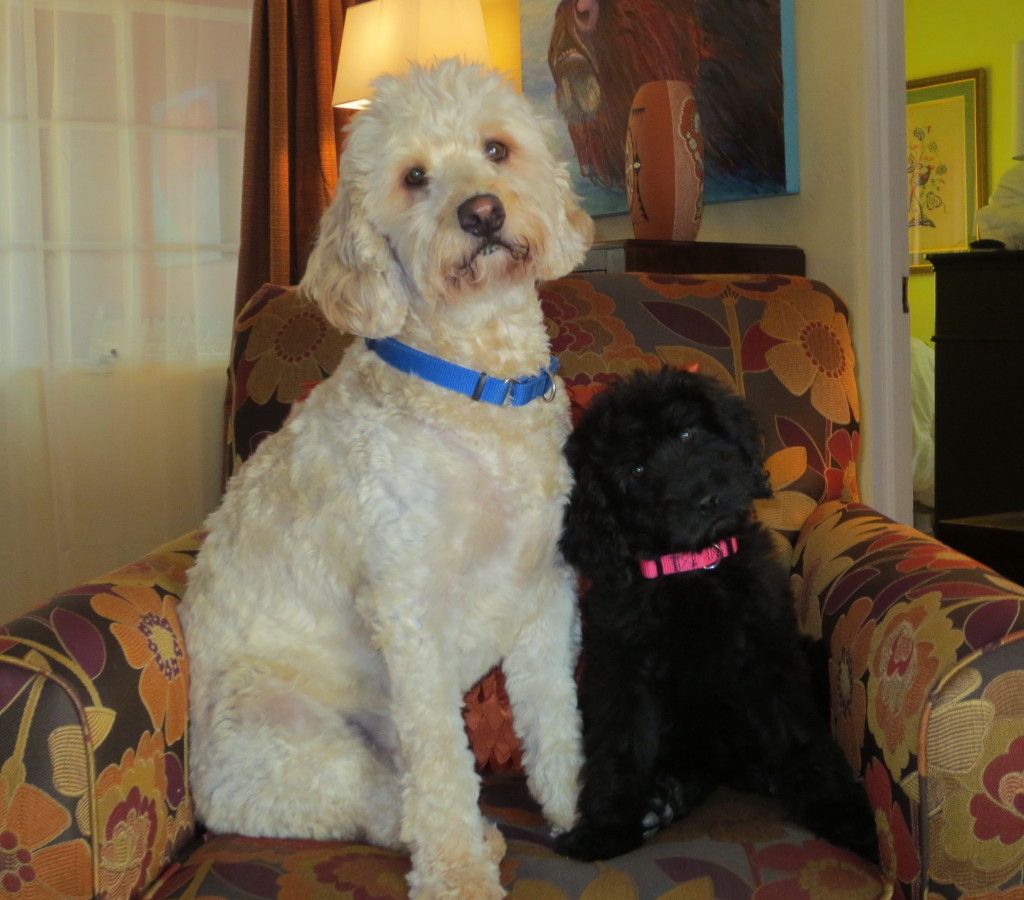 He's always happy to buttnap with her.