I know I have been absent - not sure if I told The Zoo that I had a serious accident 4 months ago and I am still recovering. "Typing" on the keyboard is pretty difficult.
But! I have to share some Holly pictures... I just got her back about a week ago... she had been farmed out to some wonderful dog friends who fostered her ( and trained her) as I was too disabled to handle a puppy. Some of you may have followed this on Facebook. She is still a handful - she is a little over 6 months old.
To the pictures!
This was Holly's photo on the breeder's website. You can see why I couldn't resist!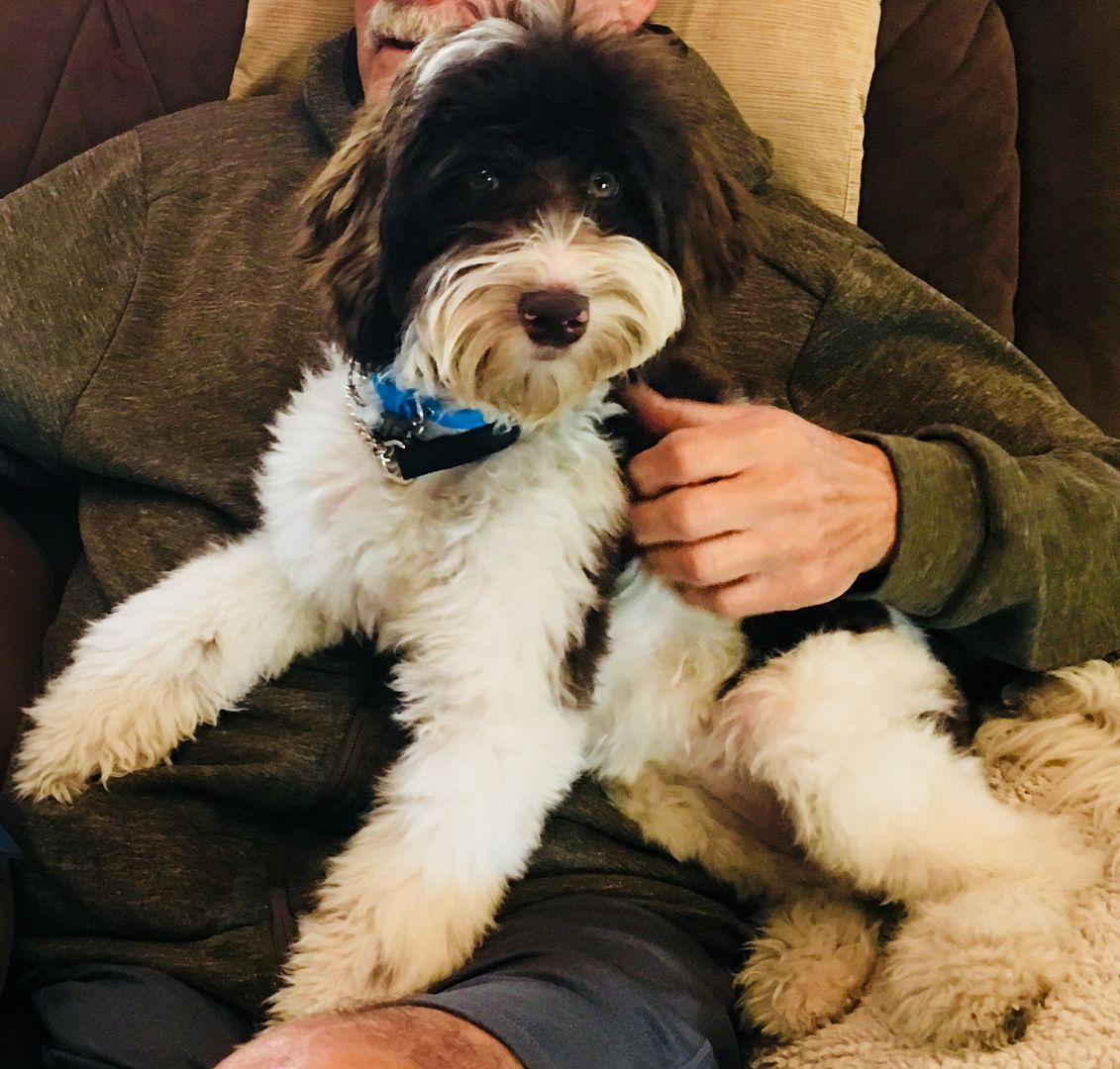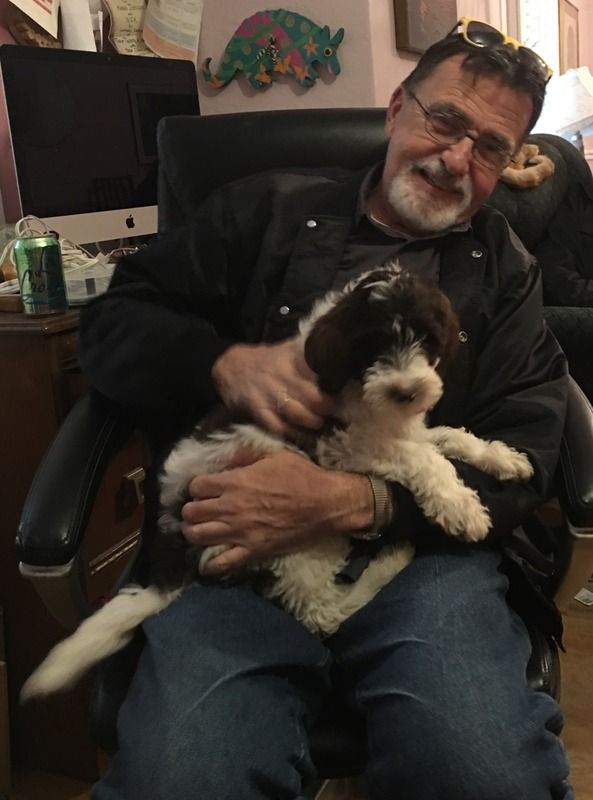 In Mendocino with my brother: