with "preparing my house for royalty." No one commented on my "royalty" tease. Yes, HRH was coming to the house for a visit with Kaz and Whit.
Kate and I had a great time with all three doodles whether at the wine bar making all of the patrons jealous of our wonderfully behaving and beautiful dogs or walking the streets in downtown Asheville...to a comment "what is this a labradoodle convention?"
But best of all was simply sitting at home with the company of royalty (HRH and the queen mum)! Kate will post some of her pics later but I had to post a couple to get you started.
I only took my camera (point and shoot Canon) out this a.m. as they were preparing to leave (12 hr. drive today...think good thoughts for their safe travel).
HRH in the background sitting as mum is putting stuff in the car. Miss Whit in the foreground just chillin...observing.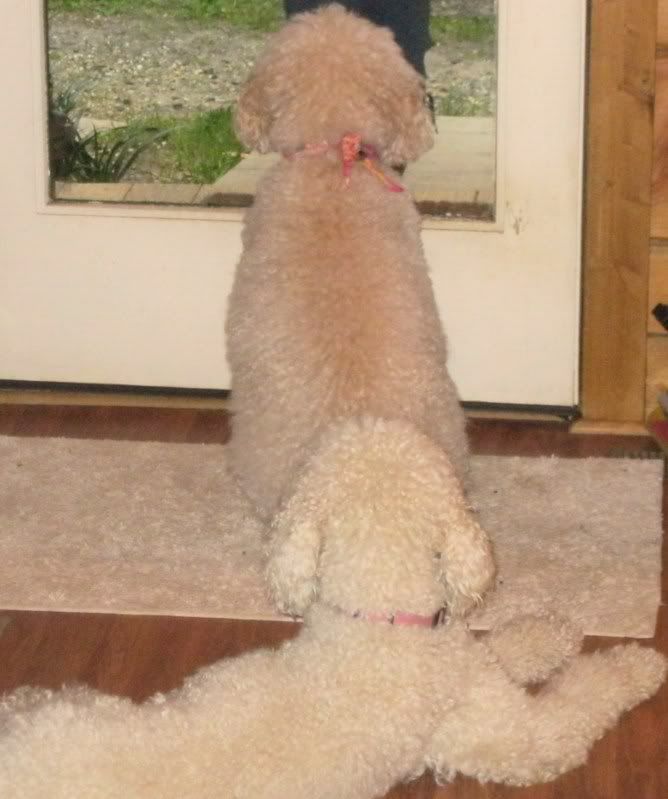 We got comments all weekend as to whether the two were siblings.
A final parting portrait on the deck. Kaz is doing what he does best in the morning-resting. Maci is regal as always. Look who's watching me and who's watching Kate. A pic is 'worth a thousand words'.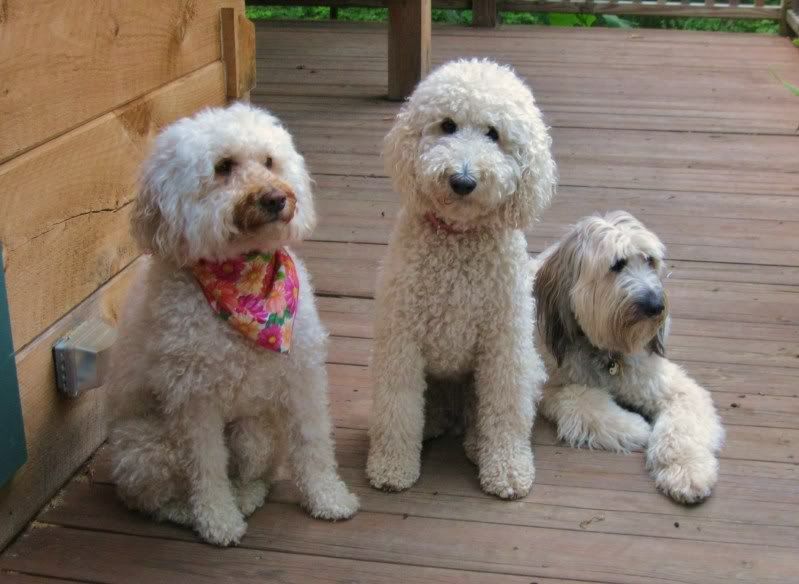 I'm looking forward to hearing tha Kate and Maci arrived safe and sound back in Jersey tonight. Also will be waiting for Kate to post some more pics after recovering from another trip (wedding in Chapel Hill last weekend).