(Alas, pictures are iPhone shots; hopefully Lucy will post some good pictures soon...)
Nick and I drove up to my niece's school in Oakland. Emily is a special ed teacher and Nick visits every year at the end of the school year as a reward to her kids. You can see why Nick likes to go!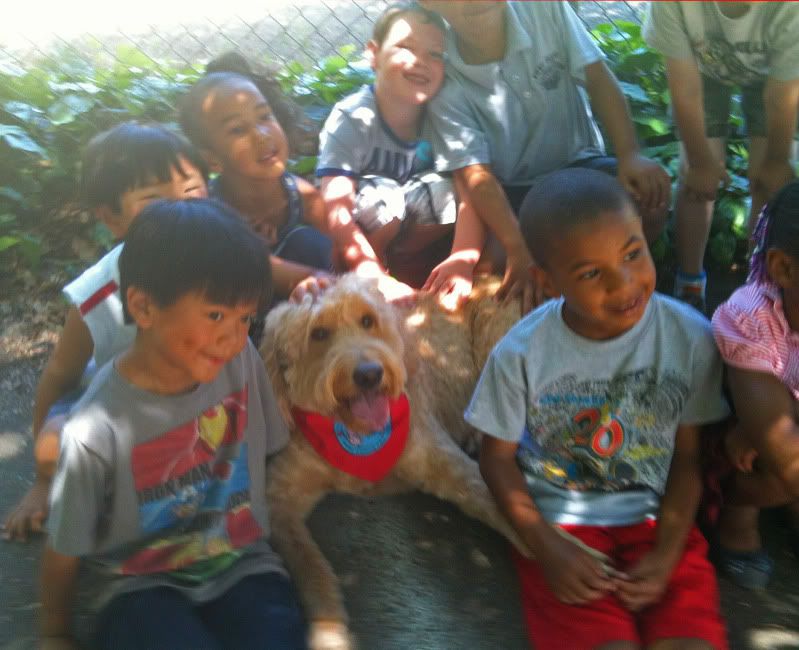 Then we drove to nearby Pt. Isabel dog park in Richmond - great place for dogs...Lucy holds iDOG Romps here - very windy and cool.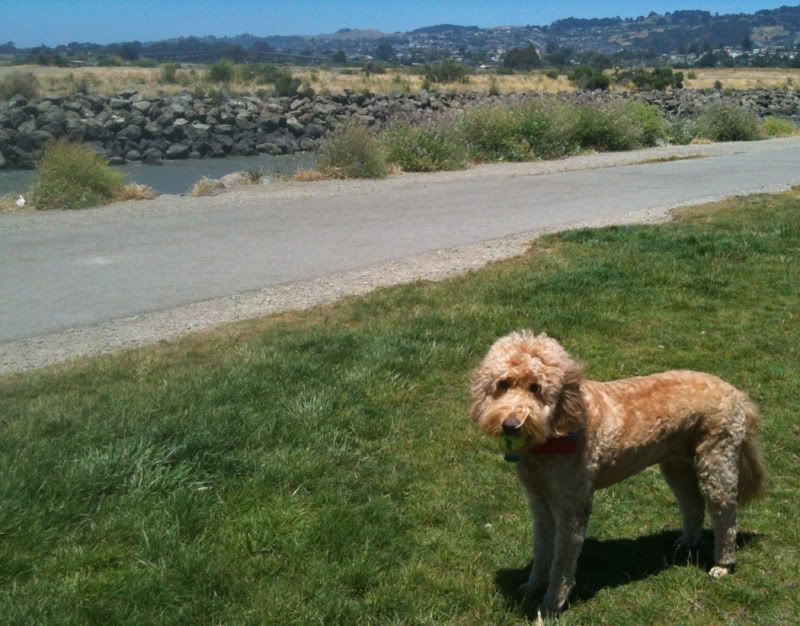 Then the "24 hour vacation" began! We drove across the Bay (actually we took a bridge) to Redwood City and Lucy and Ozzie's cozy home, arriving about 4:00. We had cocktails and hors d'oeuvres on the back deck overlooking the garden - Lucy has done so much work in her gardens. Hopefully she'll post some pictures. We went to dinner at a dog-friendly Mediterranean restaurant. The next morning (after coffee on the deck!) we had a great breakfast at Alana's - if you're ever in Redwood City, you must have breakfast here. Dogs allowed on the garden patio and the food is great. Then we drove over to Half Moon Bay - I hadn't been there is a long time. Lucy knew about a little cove with no waves...so both dogs swam and had fun. Nick even played with all the other dogs on the beach! It was 63 deliciously cool degrees!
We had lunch at The Half Moon Bay Brewery Company- which had a large patio overlooking the beach...the patio was full of people and their dogs...even a Great Dane...then we toured a bit and drove back to Redwood City. I was on my way back to Fresno by 3:00 -it was 102 in Fresno.