The three individuals in the Tea Party photo are supposed to be Sundance, Butch, and Etta. How anyone can say its Butch or Etta is beyond me. Provenance or no provenance. The guy that supposed to be Butch looks like Hannibal Lecter...not Butch. The cabin in the background at first glance looks like their cabin, but I have not been convinced. Others have said it is the back of the cabin, but Ive seen no proof....just excuses.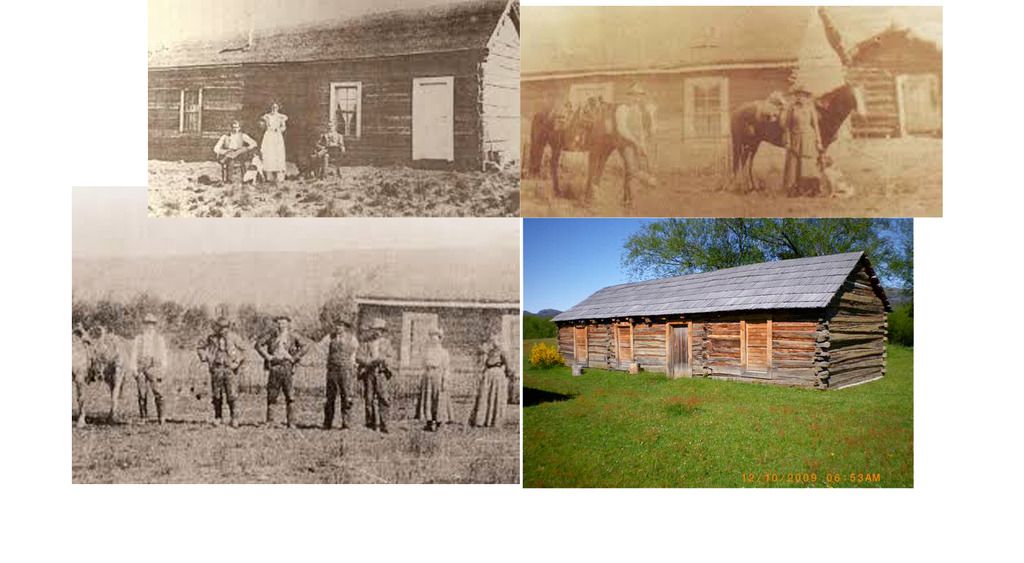 Cabin camparison. Notice the height of windows from ground and size. Not the same. Again if the excuse its from the backside, please provide proof.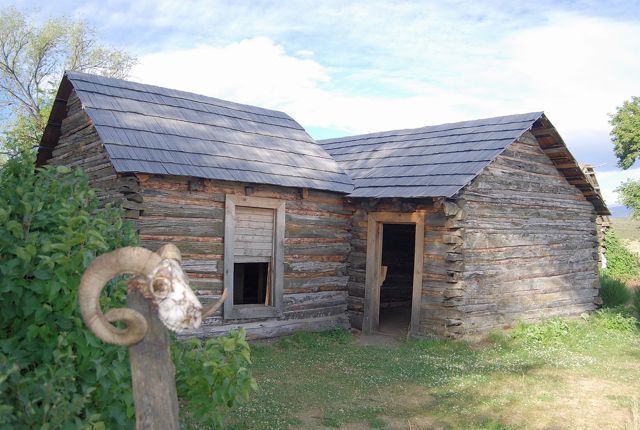 backside. Door, window, and logs are different than tea party
The guy everyone think is Sundance. looks similar, but his mustache is shading. I guess he could have shaved it, but I don't think its him. Nose is not his and ears sticking out, which SK did not have
"Etta" errrr Bride of Frankenstein. Not her
"Butch" Not him by a long shot
Provenance or no provenance all this photo shows is three people sitting in front of a cabin. Not the trios cabin nor the two outlaws and Etta.