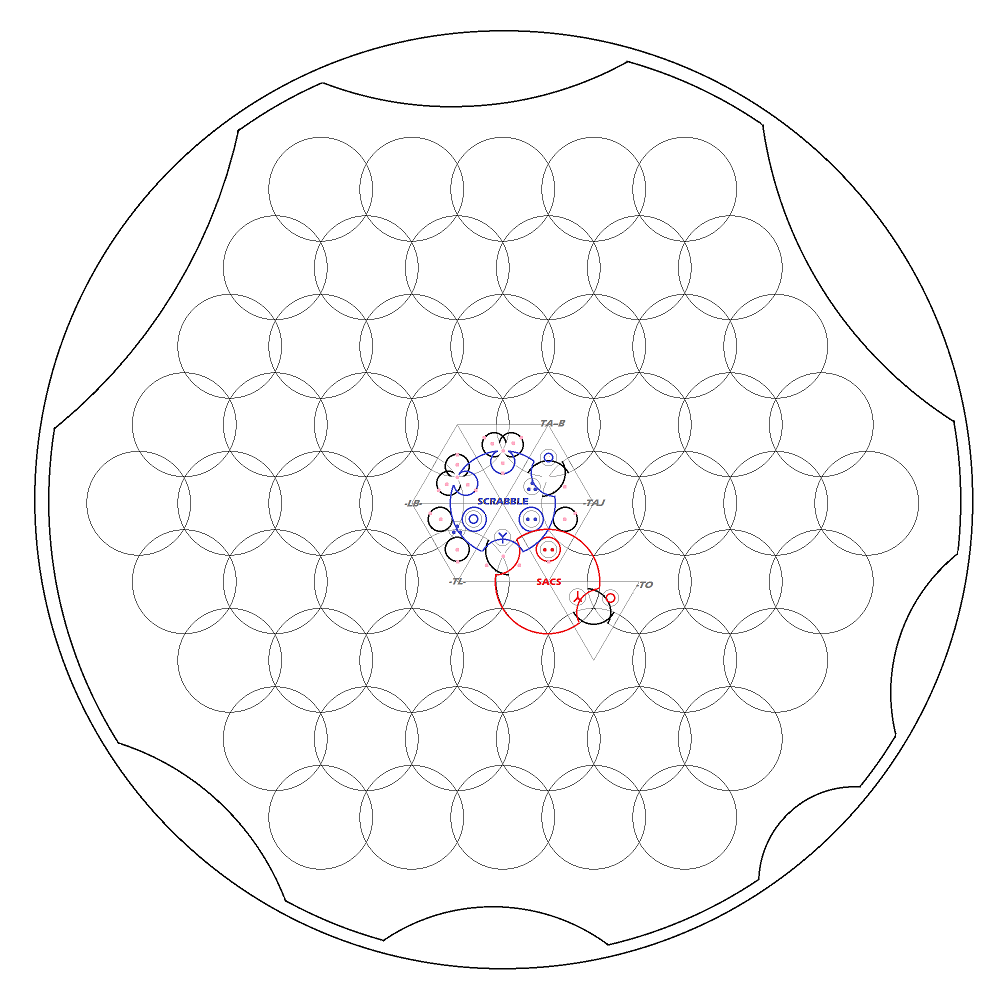 You can't put the new 'Sa' right next to the 'c', because that would give F5 two modifiers (making the word 'Arca', which I think is a Jedi master, but not a scrabble word), so I've shifted it down. I've also added the extra 'C' dots for the, uh, C. Otherwise it would say 'Sajs', since the dots I put in for 'scrabble' aren't in a numbered space for 'sacs'.
So the word reads, anticlockwise from the bottom:
[]Sa[]CS[][]
Which is what you said.
One point to Team Iximaz! Board is open for the next player. (Which can be you again if you've got one.) I've put in the current text of circles with one modifier in italic grey; they aren't words, of course (yet).
hS
PS: Board is open, but hS is heading home, so there might be a delay.
Possibly overnight.
~hS