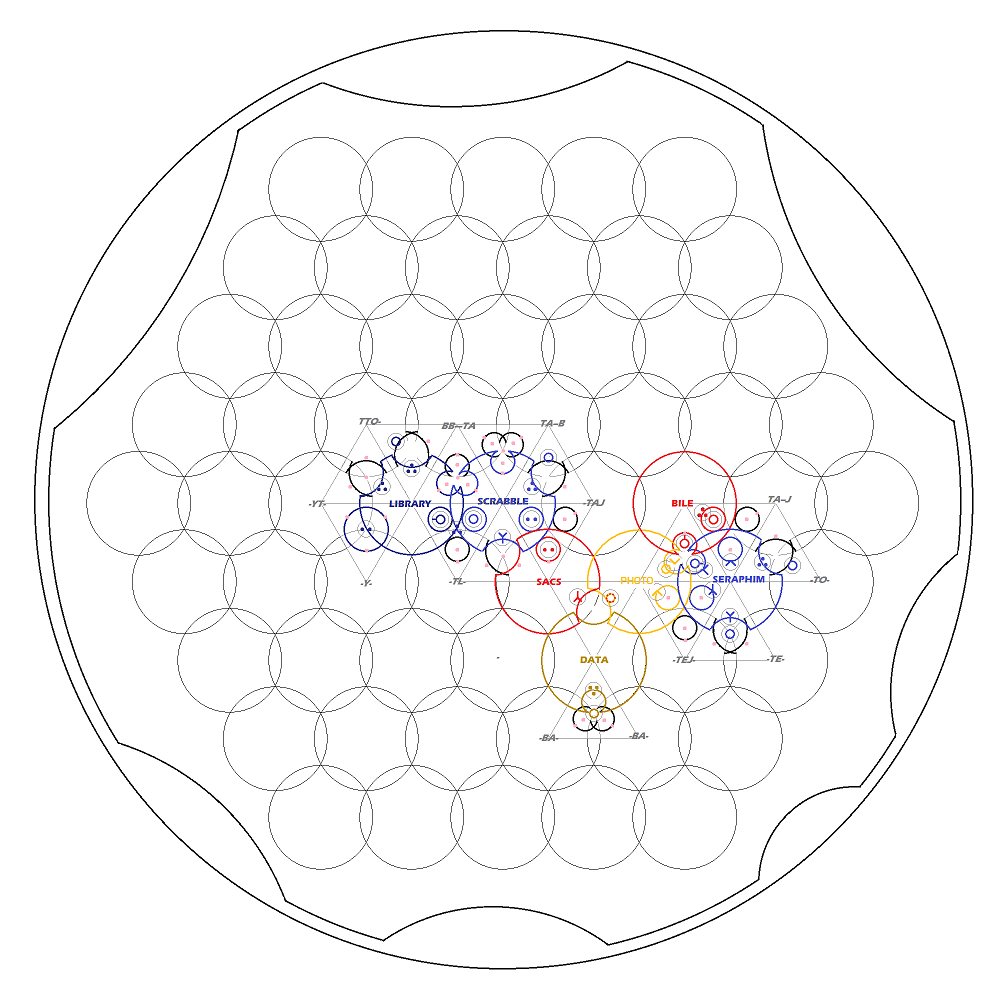 Hardric - 2
Huinesoron - 3
Iximaz - 2
The trick is remembering that
consonants are not fixed
. If you've got an unmodified consonant (B, J, T, or TH) in your prospective circle, you can change it for something else! And for B and J, any vowel other than A won't impact any other circles - it's entirely internal to the circle.
To find 'seraphim', I wrote out the letters I had available to me:
jklmnp
b(ch)dfgh
jklmnp
Then I looked for a sound that could end a word. '-dim' sounded promising, or something with a -p at the end... it was pretty much luck that I chanced on '-phim', which led to my word.
Board is open.
hS