Wycombe 3 Leatherhead 1 - stats,reaction and highlights
Sunday 3rd December 2017
FA Cup 2nd Round Proper
Stats
Wycombe: Brown, Jombati, Stewart, El-Abd, Jacobson, OíNien, Bloomfield, Saunders (sub 85 Scarr), Southwell (sub 62 Freeman), Akinfenwa, Mackail-Smith - subs not used: Ma-Kalambay, Bean, De Havilland, Williams
Scorers: Saunders 29, Mackail-Smith 76, Akinfenwa 90+1
Bookings: Jombati 7, Southwell 36, Jacobson 40, Bloomfield 41
Leatherhead: Oualah, Clohessy, Nnamani, Ambroisine, Richards, Minshull, Moore, Theobald (sub 70 Gallaghere), Midson, McManus (sub 85 Omofe) - subs not used: Blonski, Wood, Seager, Cash
Scorers: Midson 8 (pen)
Bookings: Moore 28, Clohessy 56, Red Card: Moore 78 (second bookable offence)
Referee: Tim Robinson
Attendance: 3,835 (1,152 away)
Team Changes
Three changes from the side that beaten Yeovil at Adams Park the previous weekend
In: El-Abd, Saunders, MacKail-Smith
Out: Scarr, Eze, Cowan-Hall
Eze not given permission by QPR to play for Wanderers under current terms of loan deal.
Reaction:
Gareth Ainsworth
"It was an emotional, highly charged place.
"Everyone looks at you when it goes wrong. I live it all with the boys. The FA Cup means so much to me, as a kid, growing up watching it.
"Iíve never got too far in it and I would like to now. I didnít panic but I was worried, of course, at how the boys were mentally. There was only one team in the second half but it took a while to get there.í
"Second half there was only one team in it and that was us.
"It took me to get to half-time level, which believe me was tough, because at the start that was a real cup tie.
"The fans that Leatherhead bought, the off the ball stuff, the penalty, it became an emotional, highly-charged atmosphere in the first half and it was difficult to get to grips with some of their midfield play which is huge credit to them.
"At half-time we got some messages on and got the mental stuff and second half there was only one side in it.
"The sending off obviously helped but at the end of the day we felt pretty comfy second half.
"Massive credit to Leatherhead. You can see why they have got here with that first half performance and they could have had a couple more.
"I have some friends in the Leatherhead side and I wish them all the best in the league but I am glad we are in the hat for the third round."
"I have no opinion on [the penalty] because I can't understand why it has been given.
"I don't want to say too much more than as it could get me in trouble.
"It gave them a real leg-up and gave them confidence but fortunately Sam Saunders' goal was vitally important and it allowed us to dictate the game in the second half."
"I keep saying there are goals in this team and we balance it out with the older players, who have a few more days off and carry more knocks now and again.
"The likes of Saunders, Mackail-Smith and Akinfenwa have all played at a higher level and you can see why.
"The energy in all the boys was fantastic and I am really pleased with the result."
Adebayo Akinfenwa added to BBC Final Score:
"Their penalty was dubious - if they're giving penalties for that I should be getting 10 penalties a game - but fair play to them, we knew they were going to come and we would have to ride a storm.
"We did that with a great free-kick from Sam Saunders and then in the second half we knew fitness would come into play.
"Thankfully we have come out on top and we're in the hat for the third round."
Photos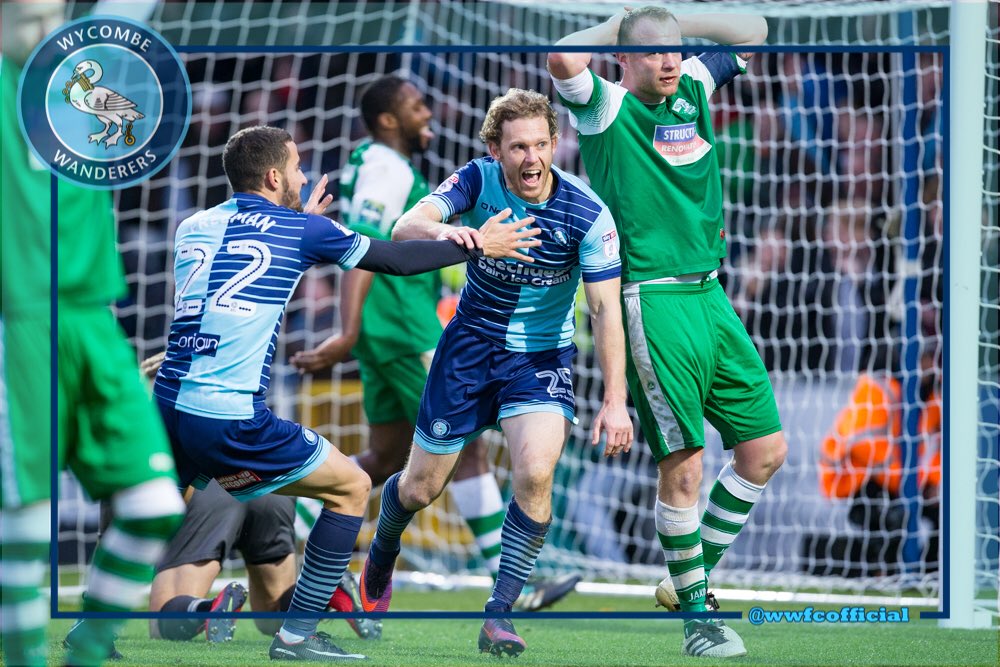 more at
https://www.wycombewanderers.co.uk/news/2017/december/gallery-wycombe-3-1-leatherhead/
Also from BFP
more at
http://www.bucksfreepress.co.uk/sport/football/15700773.PICTURE_EXCLUSIVE__Action_from_Wycombe_s_FA_Cup_win_over_Leatherhead/
Highlights
Via BBC Sport
http://www.bbc.co.uk/sport/football/42215271
Also from FATV:
Goal Cam
Third Round
Live on BBC 2 from 7pm on Monday evening (4th December 2017)
Third Round is on the weekend of Saturday 6th January 2018.
Winners in the Third Round receive £67,500
Wanderers are ball number 48