... 11th September 1971 –
John Delaney
scoring three goals in Wanderers' 4-0 victory away to Enfield in the Isthmian League.
All three of the goals came as a result of penalty kicks, with two converted successfully and the final one (in the 89th minute) scored via a follow-up.
Match report below from the Bucks Free Press.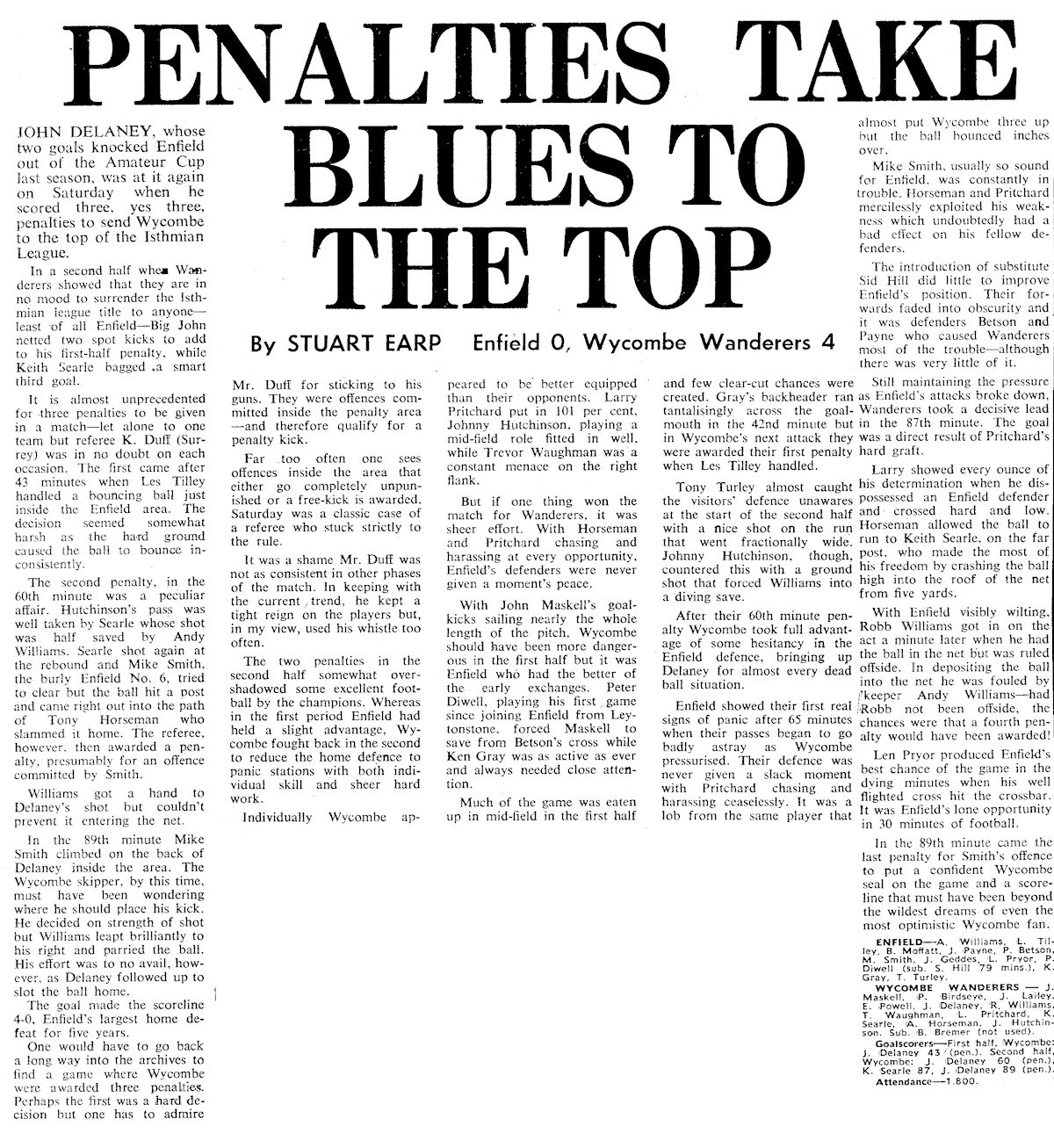 'Big' John Delaney made 228 First Team appearances for Wanderers in two spells between 1969 and 1979. In between those two spells he spent time in the Football League with Bournemouth.
The only other time I've been able to trace a Wanderers player, playing in a defensive position, scoring three goals in a competitive match was on 23rd March 1912 when
Bernard 'Bunny' Hooper
netted a hat-trick in the 10-2 walloping of Slough at Loakes Park in the Great Western Suburban League.
Hooper was a Wanderers player from 1900 to 1914 – making 390 known First Team appearances.
Based on these stats, the next occasion a Wanderers defender will bag three goals will be around the year 2067.