Bizarre Video Seemingly Shows A Near Collision Between A UFO and Air Force Jet
February 26, 2017 LUFOS daytime UFO, Latest posts, S. America, UFO videos 3
chile-ufo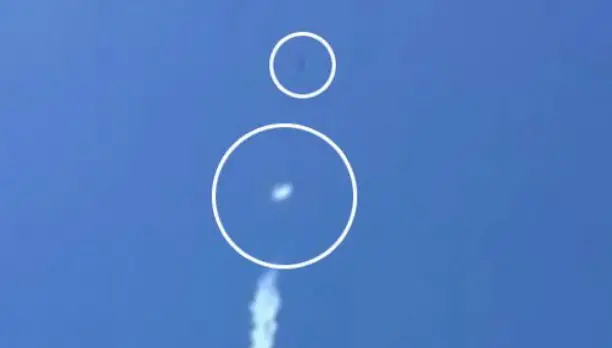 A video that apparently shows a UFO nearly colliding with a jet created a buzz among UFO enthusiasts online. It was reportedly shot last Friday in Puerto Varas during a series of stunts by Chilean high aerobatics squad above a crowd.
Hundreds of people gathered on the ground to witness the Halcones Fach's military planes aerial stunts. While one of the military aircraft zoomed upwards, a mysterious disc appeared out of nowhere.
Astonishingly, the video shows the UFO almost collide with the Air Force jet as it flashes across the sky.
After the bizarre event, some witnesses took to social media and online forums to share their UFO sightings near the plane during the military aerial demonstration.
The footage has been posted to YouTube and racked up thousands of views with many commenters speculating over the object's identity.
While many believe it is a spaceship, others think it might have been a passing bird, a meteorite or another plane.
One person claims he saw the same UFO in the sky just recently.
Some commenters noticed that there were actually two UFOs appeared during the event.
VIDEO 2.41 AT
http://www.latest-ufo-sightings.net/2017/02/bizarre-video-seemingly-shows-near-collision-ufo-air-force-jet.html#comment-516952
3 COMMENTS
Brian Fraser
FEBRUARY 27, 2017 AT 7:38 AM
"a mysterious disc appeared out of nowhere."
This might be relevant. It is mentioned briefly in an article about PHYSICS (not UFOs): Here is a snip:
***
Remember those two terms in the non-local form of gamma? We are using only one of them for propulsion—the spatial velocity one that depends on Newtonian mechanics. The other possibility, that of non-local motion, has been left unexplored. Using that, an aircraft could move from one position in the sky to another without traversing the intervening space. It would appear at one location, then disappear, then re-appear at another location. It could move at extremely high speeds without generating a sonic boom. It would use "field propulsion" based on the non-local characteristics of electric and magnetic fields. It would be completely self-contained because there is no action/reaction (exhaust) as in conventional propulsion (in this case, the reaction forces are radial, and cancel out within the structure of the aircraft, making the preferred shape one of something with radial symmetry, like a saucer or cigar)."
"Control of gravity and control of locality, would give us the ability to travel to the stars without traversing the intervening space. It would give us new forms of energy, and new ways of shaping our world, as well as many other astonishing things."
***
The free 22 page paper can be downloaded from: scripturalphysics.org/4v4a/BeyondEinstein.html The .html file gives a link to the .pdf file but the former has additional information, and many more links and insights
REPLY
Amy Blatt
FEBRUARY 27, 2017 AT 5:42 PM
The thin is closer to the camera and could be a bird.
REPLY
anon
FEBRUARY 27, 2017 AT 10:46 PM
PERFECTLY TIMED CGI. OR NOT.
Bitch:
"MARKING?"
Might we reason that our extraterrestrial family is letting us see things in a new way that may help us figure out the secrets of the militarist bankers that have mined our planet with enough nuclear blast force to kill us all thousands of times over and poison our planet so life on earth will die?
If we see as in this instance an extraterrestrial spacecraft flying past a military plane that is performing stunts, what might we guess would our elders from space be trying to communicate to us?
Might the pilot be in preparation to attack a city with a thermonuclear weapon from his aircraft in the near future?
Maybe the pilot is the leader of a team that has planted atomic bombs somewhere in the country?
Are we not yet making the connection with the extraterrestrial intervention into our world and perceiving that it came about due to the bankers building atomic weapons to wipe us out?
The three comments that precede Bitch comment, might all three of them be trying to fool everyone about what is going on here?
Might we consider how well funded is the nuclear war fighting bankers cartel that they have posters on all web sites to throw us off of the trail?
The next report from Everett, Washington, might we be seeing nuclear warheads in a controlled burn off by our elders from outer space?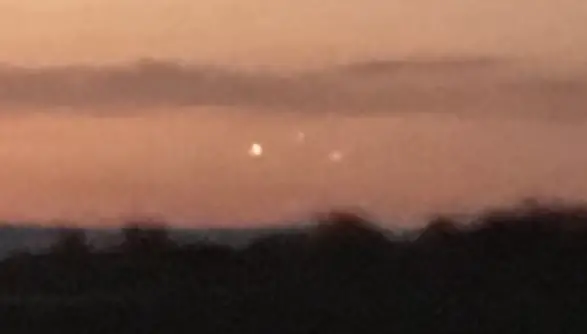 UFOs Caught On Cam Making A Triangle Formation Over Remote Farm
February 28, 2017 LUFOS Latest posts, N. America, Triangle UFO, UFO videos 1
triangle-ufo
Footage showing three UFOs forming a sustained triangle formation has brought excitement among UFO investigators. The incident reportedly happened over a remote U.S. farmland in Everett, Washington.
The sighting of these unidentified flying objects was reported to Mutual UFO Network, which currently investigating the case.
According to the account filed in the MUFON's witness reporting database, the strange event occurred at 7:20 in the morning on January 16 when the witness was walking through fields to assess tide flats for duck hunting.
The unnamed witness claimed to have seen three white, blinking lights to the south in a triangular formation. He managed to take photos and videos, which he submitted to MUFON together with his report for further investigation.
Tim Ward, MUFON Washington state section director, is currently investigating the case.
The witness said that the lights could be aircraft, but he was not very certain about it. He expected the formation to break, but it remained intact longer than any planes.
The report was submitted to MUFON on February 20. MUFON communications director Roger Marsh reminded everyone that most UFO sightings could be explained as something human-made or natural.
Some skeptics believe that planes circling and waiting to land can sometimes appear to have created a formation.
VIDEO AT
http://www.latest-ufo-sightings.net/2017/02/ufos-caught-cam-making-triangle-formation-remote-farm.html
UFOs filmed over Mesa, Arizona 1-Mar-2017
March 2, 2017 LUFOS Latest posts, N. America, UFO videos 0
ufos-mesa
Here's one interesting footage of a bright unidentified lights flying in the night sky above Mesa in Arizona. This was filmed on 1st March 2017.
UFOs over Mesa, Arizona – March 2017 by justa4t
VIDEO 0.39 AT
http://www.latest-ufo-sightings.net/2017/03/ufos-filmed-mesa-arizona-1-mar-2017.html
Bitch
Notice one light is traveling around while the other 3 remain in position?
Might we be viewing 3 thermonuclear warheads held in position by the extraterrestrial spacecraft while it safely burns the warheads off?
~~~~~~~~~~~~~
PS POST
Glowing UFOs over Nevada: Are These Mystery Craft......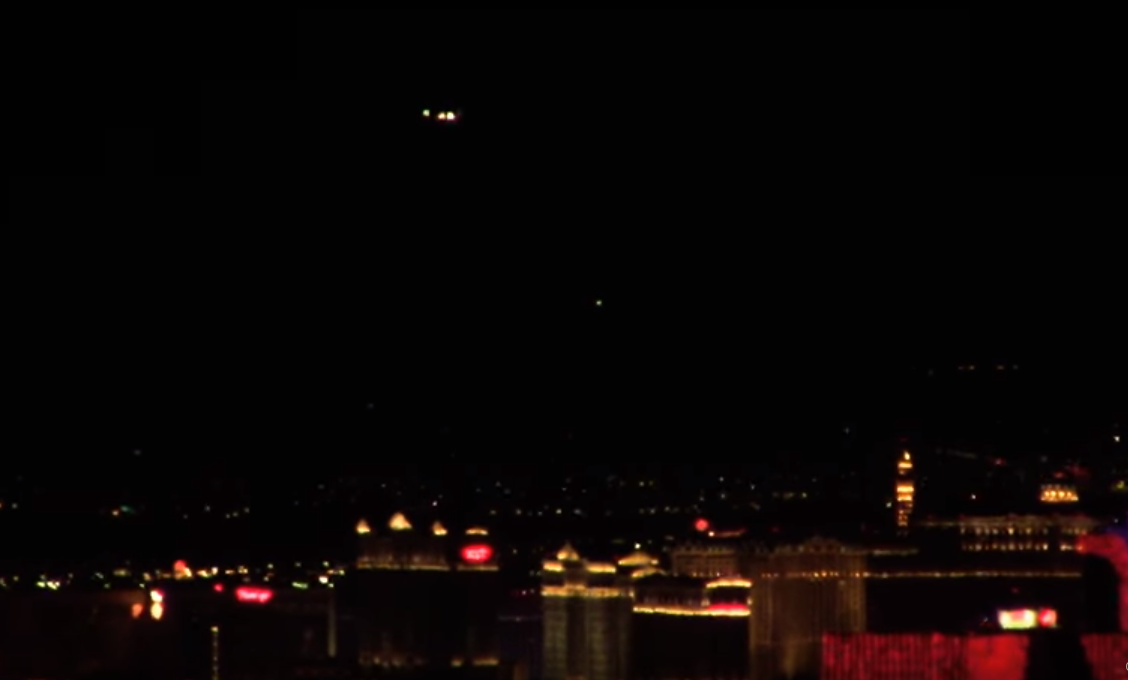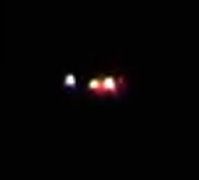 Sat Jun 11, 2016 22:04
VIDEO 16.41 LINK AND ANALYSIS AT
http://disc.yourwebapps.com/discussion.cgi?disc=149495;article=156243
;
UFO PREVENTS NUCLEAR SHOTS
The picture above of two great fireballs in the sky is from Vera Beach, Florida of a CE-5 event. That is where the viewers had been visiting with our extraterrestrial elders from space and agreed ahead of time to meet there.
12 hours ago December 29, 2013 3:26PM
A GIANT 'ball of fire' which shot across the night sky in Iowa in the US Midwest has been captured in incredible security footage.
Kosher meteor captured flashing across night sky in Iowa
UFO Fireball Comet Meteor over IOWA close up
VIDEO 1.10
https://www.youtube.com/watch?v=paa6fwsh4lg
This next is the great ball of fire that was burst off before reaching Chelyabinsk.
Might we wonder who has such technical capability to approach from behind and shoot a rod right through the great ball of fire?
The flash of the exploding nuclear warhead of an air-to-air rocket is shown as a bright sun in the eastern sky at 7:30 a.m. July 19, 1957 at Indian Springs Air Force Base, some 30 miles away from the point of detonation. A Scorpion, sister ship of the launching aircraft, is in the foreground.
(National Nuclear Security Administration / Nevada Site Office)
The picture to the right is of the fireball that exploded over Chelyabinsk, February 15, 2013.
To the farthest right is the fireball over Argentina 4-21-2013
NUCLEAR WARHEAD IN A CONTROLLED BURN OFF BY SIR CASPER OUR MARTIAN NEIGHBOR AND GOOD FRIEND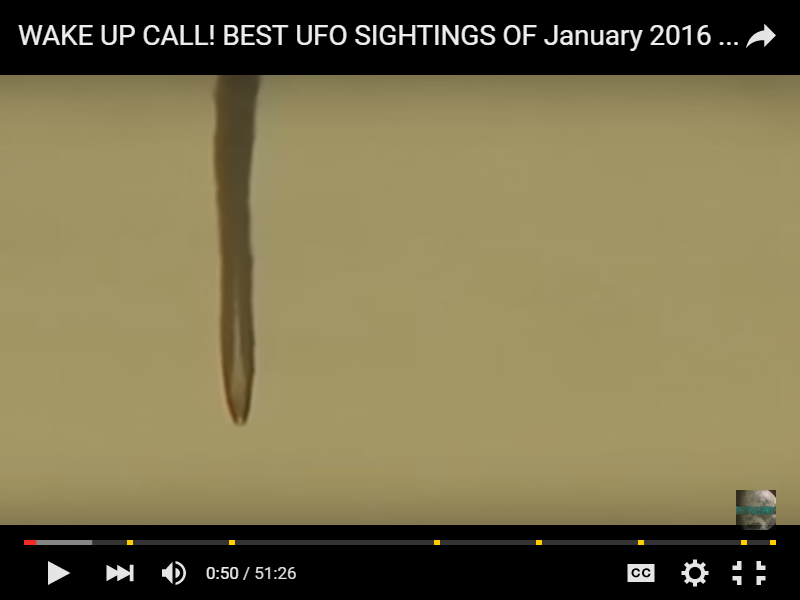 CONTROL BALLS HOLDING WARHEAD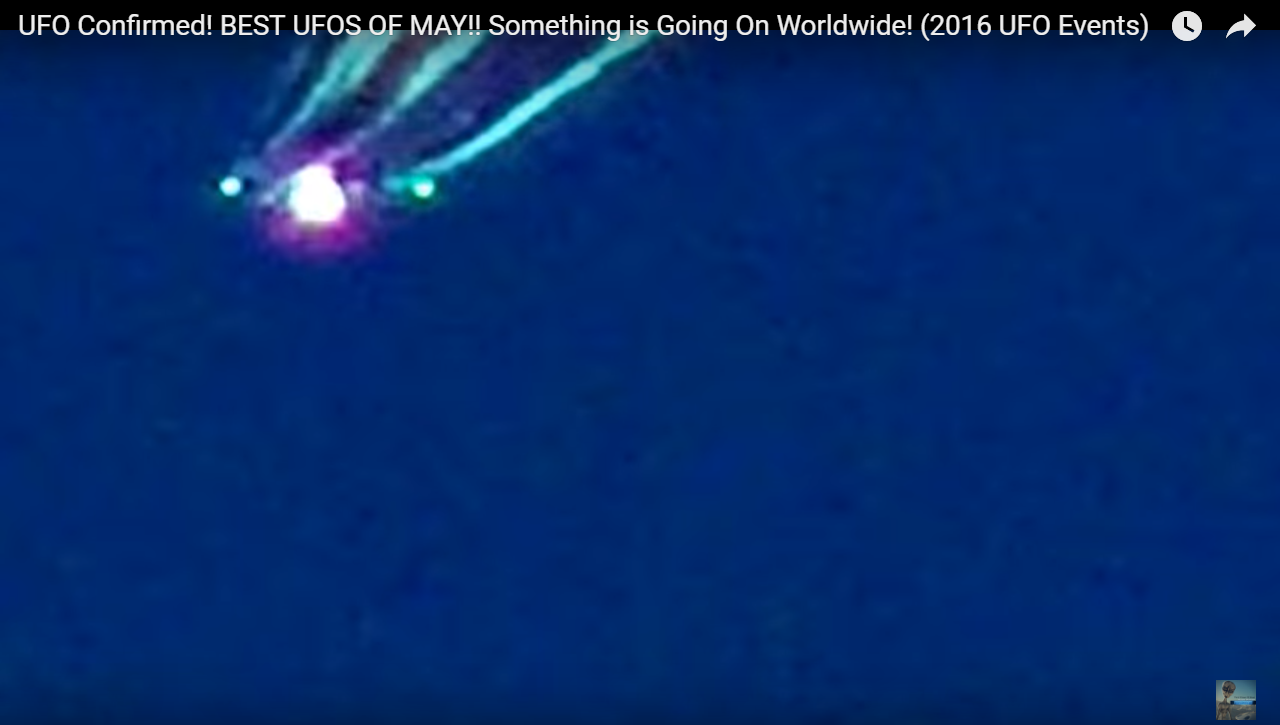 SMOKE DONUT ON MISSILE LAUNCH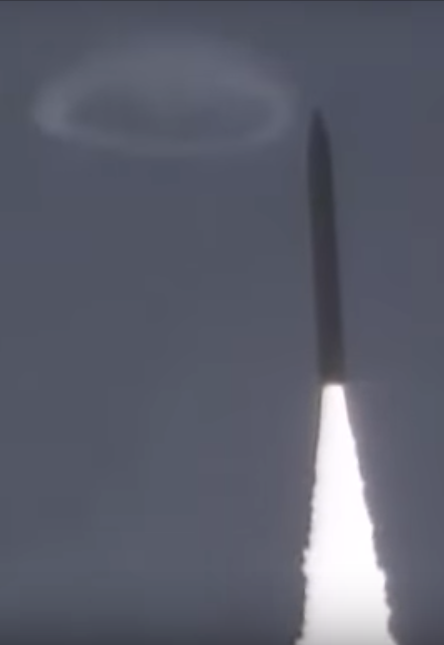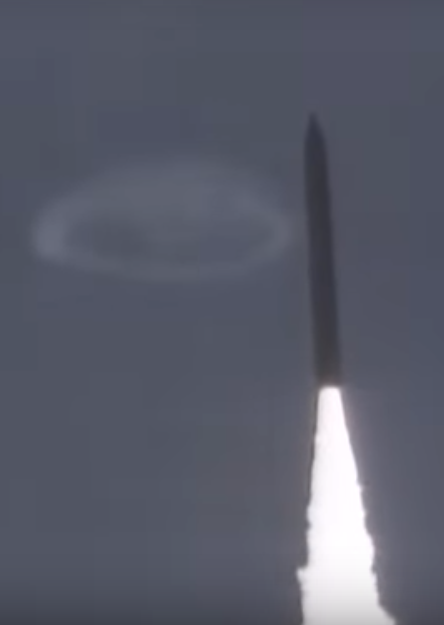 New York Flying Football
nyyhaelem8nov6
Harlem – On November 8, 2016, at 2 PM, I saw a UFO, just sitting there. I saw it for 4 to 5 seconds and zip it went away. I got a picture this time of a flying football. Well I am traumatized with this very painful experience.
http://nationalufocenter.com/2016/11/filers-files-48-2016-earth-must-warned/
The nuclear football (also known as the atomic football, the President's emergency satchel, the Presidential Emergency Satchel, the button, the black box, or just the football) is a briefcase, the contents of which are to be used by the President of the United States to authorize a nuclear attack while away from fixed ...
https://en.wikipedia.org/wiki/Nuclear_football
Details at:
http://bitchworld.weebly.com/ufo-prevent-nuclear-shots.html
WHAT IS THIS SMOKE RING UFO FLOATING OVER DISNEYLAND? IT'S NOT THE FIRST TIME…
JUNE 30, 2016 | THE DAILY SHEEPLE | WWW.THEDAILYSHEEPLE.COM | 5,712 VIEWS
Screenshot 2016-06-30 at 4.35.28 AM
What is this thing floating over the Magic Castle at Disneyland?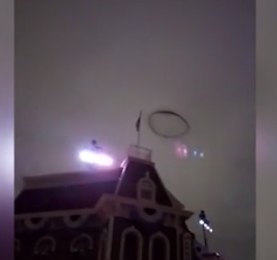 A similar ring has been seen elsewhere…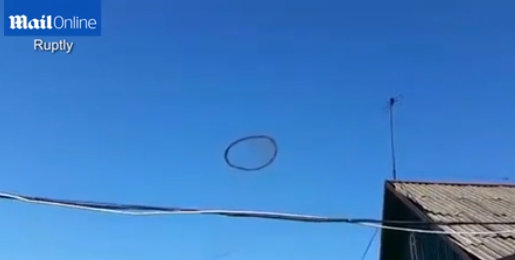 Delivered by The Daily Sheeple
We encourage you to share and republish our reports, analyses, breaking news and videos (Click for details).
Contributed by The Daily Sheeple of www.TheDailySheeple.com.
This content may be freely reproduced in full or in part in digital form with full attribution to the author and a link to www.TheDailySheeple.com.
http://www.thedailysheeple.com/what-is-this-black-ring-ufo-floating-over-disneyland-its-not-the-first-time_062016
UFO PREVENTS NUCLEAR SHOTS
Details at:
http://bitchworld.weebly.com/ufo-prevent-nuclear-shots.html