DiscussionApp
Our easy-to-use and easy-to-maintain message boards are extremely customizable. Not only can you change the look of your DiscussionApp with style sheets, but the extensive access controls allows your DiscussionApp to function as a message board, blog, or private intranet.
Email response notifications, daily email digests, Widgets, RSS, and Tweets allow everyone to stay informed.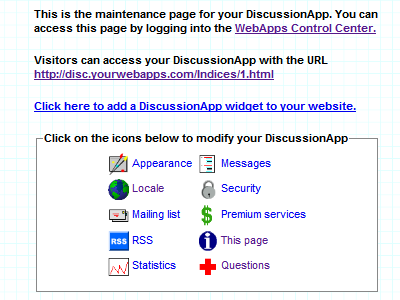 Maintain your forum with an easy-to-navigate control panel.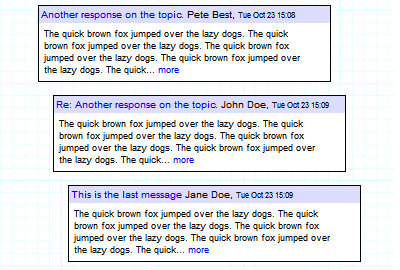 The threaded format make it easy to see who is replying to whom. The snippet format make it easy to browse a list of messages and select the ones that interest you.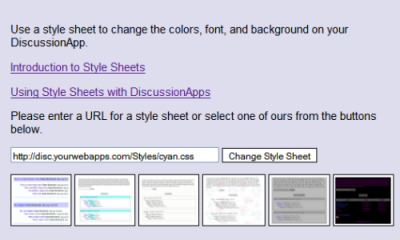 DiscussionApps are style sheet enabled. Choose from one of our style sheets or create your own with the help of our documentation.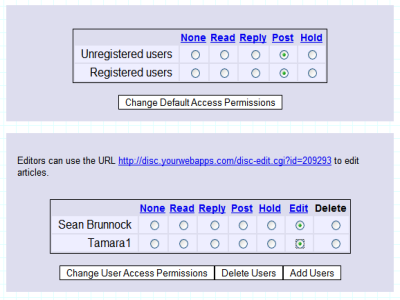 DiscussionApps give you extensive access control. You can grant public access or restrict it to trusted users. You can also give give certain privileges to specific users.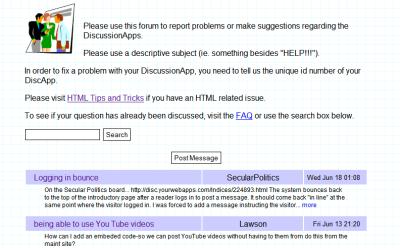 Extensive support is available to answer questions and add features.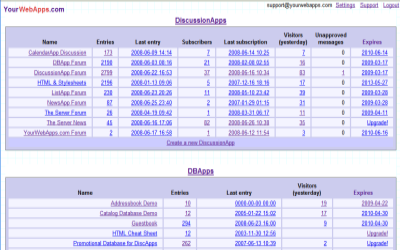 Easily manage multiple DiscussionApps with the WebApps Control Center.
Please visit our FAQ or our forum if you have any more questions.